Cold War mentality not welcome in Asia-Pacific
Share - WeChat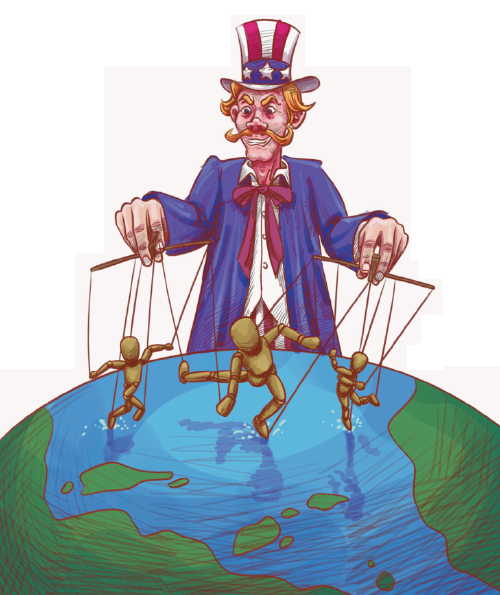 Last week, US Defense Secretary Lloyd Austin visited the Republic of Korea and the Philippines, and NATO Secretary-General Jens Stoltenberg visited the Republic of Korea and Japan.
It is no coincidence that the Asia-Pacific has become a hot destination for security officials of the United States and its club.
After it strengthened its control on Europe by fomenting the Ukraine crisis, the US has become more intent on spearheading a similar approach toward China in Asia. Since taking office, the Joe Biden administration has emphasized building cliques around China, hyping up the situation on the Korean Peninsula and across the Taiwan Straits to rally its allies to its cause.
The US and the ROK keep mentioning the so-called "nuclear threats" of the Democratic People's Republic of Korea as an excuse to strengthen the implementation of the US-extended deterrence capability, discuss the timely transfer of US strategic weapons to the ROK and urge the resumption of the normal operation of the THAAD missile system, which were all on the agenda for Austin's visit.
In addition to the ROK, the Philippines is also a key country for the US to form a front to contain China in the Western Pacific. The US has persuaded the Philippines to open four more of its military bases to the US military, which is very important to the US layout in the South China Sea and especially the Taiwan Straits.
As for the NATO chief's first Asian visit, the ROK and Japan are excellent bridgeheads for the bloc's expansion in the region. Pressed by the US, NATO's deployment in the Asia-Pacific has entered a substantive stage.
The security situation in the Asia-Pacific, including the South China Sea, is complicated. There are also historical and territorial disputes between the ROK and Japan. In such circumstances, the North Atlantic Treaty Organization's presence will make the situation more complicated and have a negative impact on the peaceful environment for security and economic development in the region.
After turning Ukraine into a battlefield for a proxy war, NATO seems to be repeating the same trick in Asia. That is worth the caution of all regional countries.
Most Viewed in 24 Hours
China Views