International travel demand flies high
Share - WeChat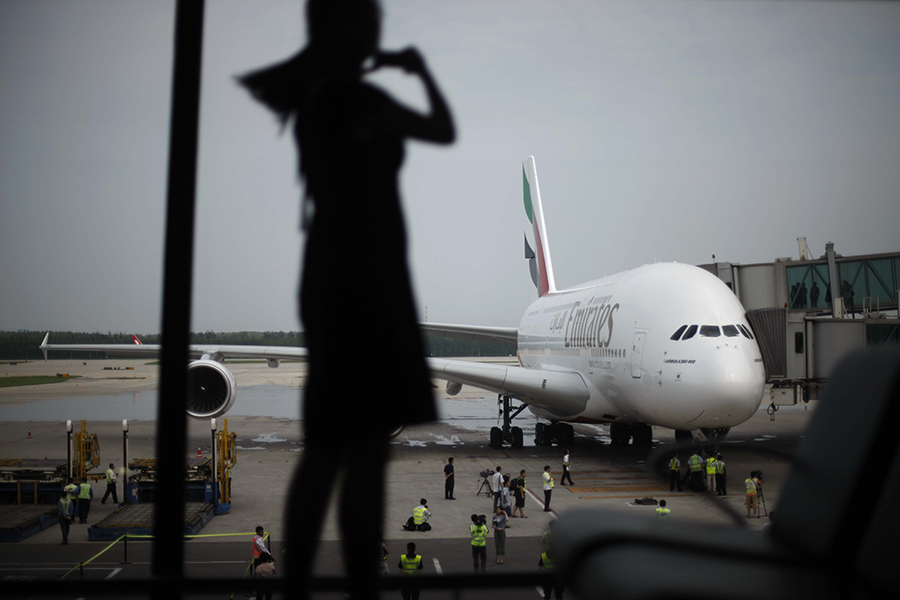 More direct flights in and out of China take back to skies since COVID-19 optimization
With China's easing of entry restrictions, the global air travel market has embraced a golden opportunity for further recovery and carriers have been ramping up their international flight services to China to satisfy growing travel demand.
UAE-based carrier Emirates has expanded its operations in China in response to strong travel demand, with plans of increasing connectivity to Guangzhou, Guangdong province, Shanghai and Beijing as China reopened borders and eased COVID-19-related entry restrictions on Jan 8.
From Jan 20, Emirates resumed passenger service to Shanghai with two weekly flights operated by an Airbus A380 aircraft. The service increased operating frequency to four weekly flights from Feb 2. Emirates said it would further boost its Dubai-Shanghai route from March 1 with daily non-stop service.
The airline increased service between Dubai and Guangzhou with daily non-stop flights operated by the A380 from Feb 1. It will also resume flights to Beijing with daily non-stop service from Dubai beginning March 15.
By then, it will bring Emirates' operations in China to 21 weekly flights, providing more options for business and leisure travelers, and contributing to China's tourism recovery, the airline said.
Emirates said it welcomes the Chinese government's decision to further relax COVID-19-related travel restrictions. It is committed to serving demand for travel in and out of China and looks forward to the rapid recovery of the local travel market to pre-pandemic levels.
On Jan 8, China resumed quarantine-free cross-border travel after nearly three years since the COVID-19 pandemic. Avolon Holdings, a Dublin-based aircraft leasing company, said that driven by the reopening of the Asian market, especially China, global air passenger volumes are expected to fully recover in the next few months.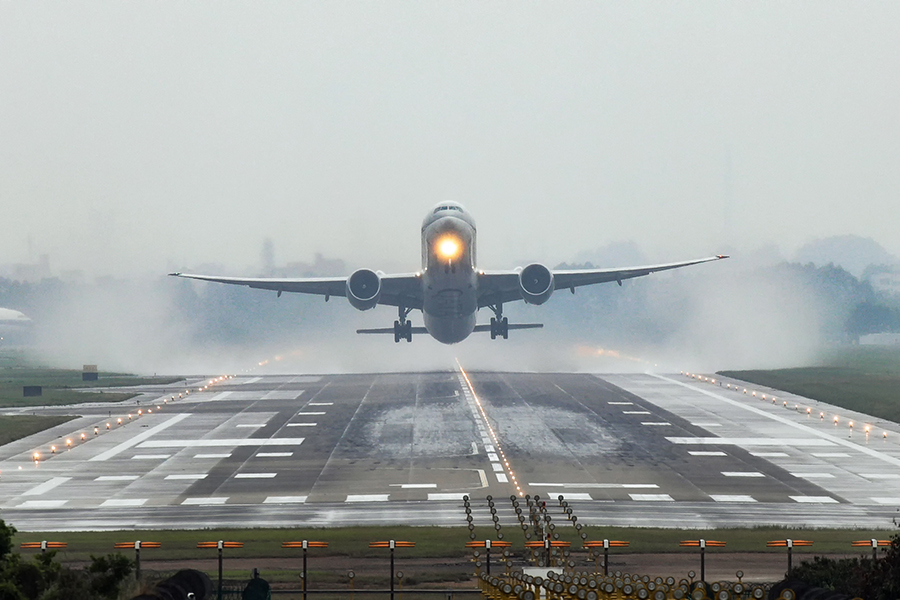 The International Air Transport Association said the announcement by the Chinese government, including the removal of quarantine for arriving international travelers and lifting of flight restrictions, is a positive step forward and welcome development.
Next is to remove the need for pre-departure COVID-19 testing. It is also crucial for the entire aviation value chain in China to be well-prepared and adequately resourced to handle the expected surge of air travelers to avoid travel disruptions and problems seen elsewhere in the world when borders reopened, the IATA said.
"In our industry outlook released in early December, we are anticipating 2023 passenger traffic in the Asia-Pacific region to reach 70 percent of 2019 levels. The outlook had assumed a progressive easing of restrictions in China over the second half of 2023. China's reopening of borders in January will have a positive effect on the recovery pace of the Asia-Pacific region," the IATA said.
In January, the capacity of global carriers' flights traveling to and from China was only 11 percent of the level compared with 2019. In April, the number is expected to rise to 25 percent, according to travel data provider Cirium.
During the Spring Festival holiday from Jan 21 to 27, China saw an average of 410,000 exits and entries per day, up 120.5 percent over the Spring Festival holiday last year, the National Immigration Administration said on Jan 28.
To adapt to the new situation and requirements, the administration has issued optimized policies to actively promote exchanges between Chinese and foreign personnel, it said.
To satisfy growing international travel demand, Saudia Airlines, the national carrier of Saudi Arabia, has recently launched flights to 10 new destinations, including Bangkok, Barcelona, Moscow, Seoul and Amsterdam. The airline plans to launch services in Beijing at a later time.
Digital transformation and sustainability are at the core of Saudia Airlines' business strategy. Its commitment to sustainability can be traced to the ownership of the world's youngest fleet, with aircraft that better use fuel and reduce carbon emissions in an attempt to lower major environmental impacts, the carrier said.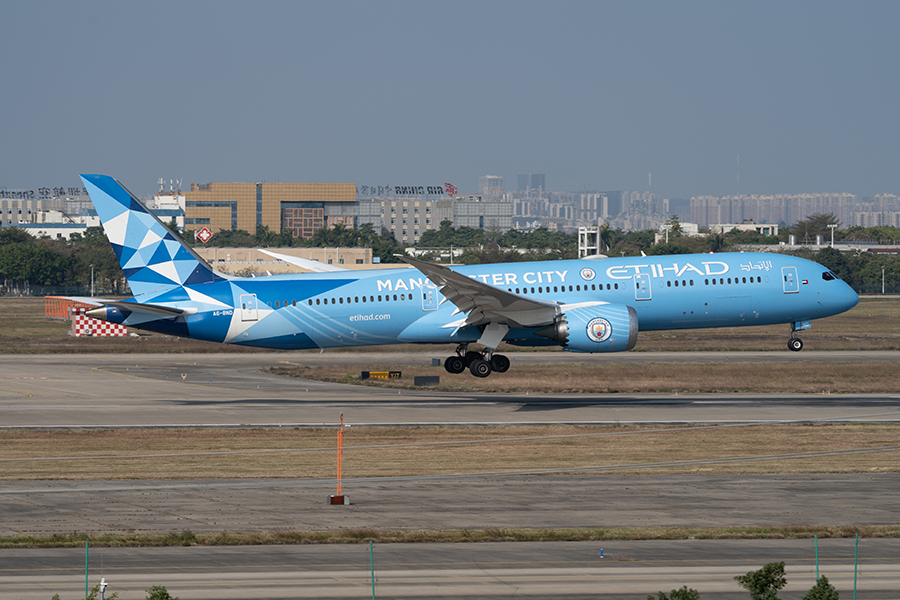 In addition, Doha-based Qatar Airways has been significantly expanding its operations in China. From Jan 15, the national carrier of Qatar resumed once-weekly service between Doha and Shanghai Pudong International Airport. Since Dec 20, the airline has increased its service between Doha and Hangzhou, Zhejiang province, to twice-weekly flights.
Qatar Airways is also boosting its network in the Guangdong-Hong Kong-Macao Greater Bay Area, with Hong Kong service increased to 11 weekly flights since Jan 16 and Guangzhou service set to expand to four weekly flights starting Feb 15.
"We are proud to demonstrate our ongoing dedication to China by resuming Shanghai, China's financial and economic center, as our fourth passenger destination in the country while increasing Hangzhou, Guangzhou and Hong Kong to help reunite friends and families," said Chan Cheong Eu, Qatar Airways' senior manager for North Asia.
Travel in the post-COVID-19 era has truly emerged stronger than ever before and has shown great progress in recovery, owing to a steady increase in international travel, according to statistics published by the United Nations World Travel Organization.
The start of the recovery stemmed from tourist influx in Europe and the Middle East in the first half of 2022, with both regions accounting for 65 percent of the total worldwide, followed by the United States and Africa.
The resurgence of travel in Asia can be evidenced by the accelerating demand for outbound travel in countries such as Malaysia, Indonesia, Singapore and South Korea, allowing for a steady and promising recovery in the region. Increased inbound travel in Asian countries also shows promise, making the region's travel industry the first to recover by 2023 in comparison to other continents, according to the UNWTO.
Travel booking site Expedia Group said after China announced the reopening of its borders, the search volume for flight tickets from the United States and Europe to China doubled on the platform.
Additionally, Abu Dhabi-based Etihad Airways began flying to Guangzhou in October, which added to its existing services to Shanghai, which resumed in July 2020, and Beijing, which restarted in June 2022.
"Besides being a modern and rapidly growing city itself, Guangzhou has excellent connections with the Greater Bay Area," said Martin Drew, Etihad's senior vice-president of global sales and cargo.
"The service will further address the huge demand for passenger travel between the United Arab Emirates and China, as well as provide new cargo capacity, building on the formidable people and business ties between the two markets," he said.