'Chinese Film Days' kicks off in Romania
Share - WeChat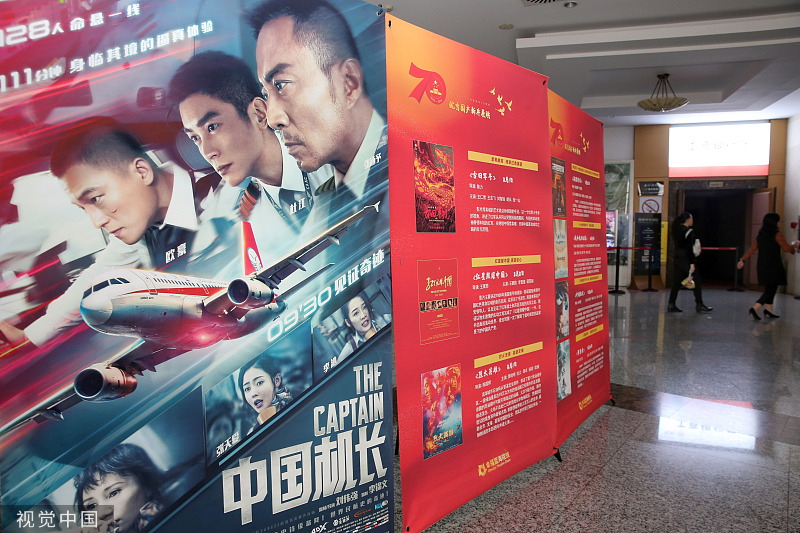 BUCHAREST - The "Chinese Film Days", part of the Happy Chinese New Year celebrations, kicked off here Friday night, marking the first commercial distribution and screening of Chinese films in Romanian cinemas.
Chinese Ambassador to Romania Han Chunlin told the opening ceremony that it was the first time for the two countries to carry out film cooperation in an all-commercial mode, which provided new ideas and channels for future cultural exchanges and cooperation.
Romanian film critic Irina Margareta Nistor welcomed the release of Chinese films in Romania, hoping that Romanian audiences can better understand modern and contemporary China through the film festival. She called on the Romanian and Chinese film industries to strengthen exchanges and cooperation.
About 80 people, including local official representatives, people from Romanian cultural circles and friendship organizations, as well as overseas Chinese in Romania, attended the opening ceremony.
At the ceremony, a documentary "The magical Craftsmanship of Suzhou", which focuses on artisan specialists living in the folk craft-centric city, was screened, showcasing the development and prosperity of Chinese film art and the unique charm of Chinese traditional culture in a warm and festive atmosphere.
The event, hosted by Happy Cinema and Cinema City in partnership with China Lion Film Distribution, will be held in six major Romanian cities. Local people will be able to watch six Chinese films, such as "Railway Heroes", "Almost Love", and "The Captain", during Feb 3 and 9.