Tibet hums as Losar New Year approaches
Share - WeChat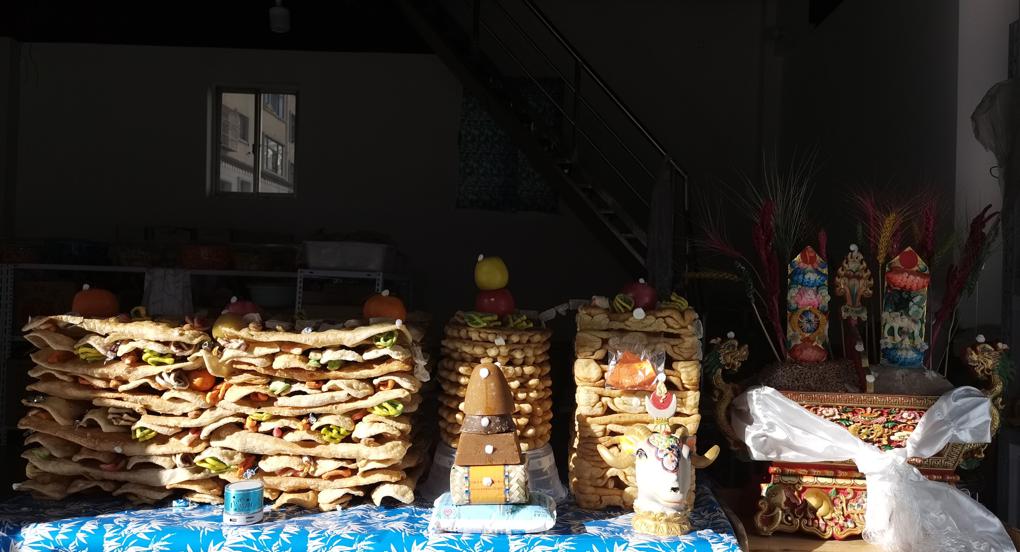 Ahead of the Losar New Year festival, business is booming in Lhasa, Tibet autonomous region, as Tibetans gear up to celebrate one of their most important festivals.
Stalls were swamped as people prepared to usher in the Year of the Rabbit — coming in three weeks. Residents thronged one of the biggest wholesale markets in Lhasa, Tromzikhang Shopping Mall, to fulfill various shopping needs.
Stalls selling yak meat, wooden bowls, butter, candy, dried fruit, prayer flags and handmade pastries can be seen everywhere.
Dawa Drolkar, a local trader selling potatoes, said her business has boomed this week as more people geared up to shop.
"I feel excited as Losar is getting closer. People spend more ahead of the festival, so I want to cherish the opportunity," she said.