African leaders commit to ending HIV in children
Share - WeChat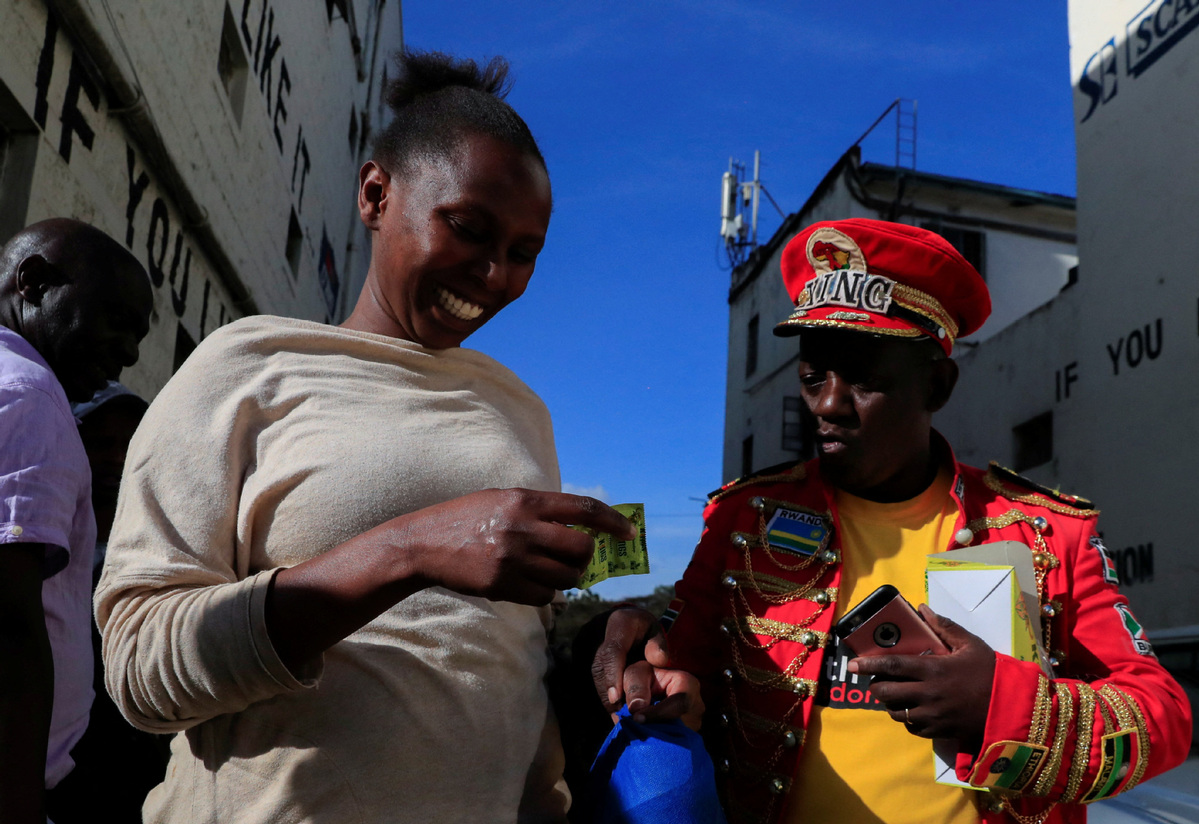 African leaders have expressed their commitment to end AIDS in children by 2030, even as the epidemic continues to kill thousands of children annually.
Ministers and representatives from 12 African countries gathered for the first ministerial meeting of the Global Alliance to End AIDS in Children on Wednesday in Tanzania, and laid out action plans involving prevention, testing and treatment programs.
They committed to finding and providing testing to more pregnant women and linking them to care, as well as ensuring that children with HIV have access to lifesaving treatment.
To set them off for the action plans, the leaders unanimously endorsed the Dar-es-Salaam Declaration on ending AIDS in children, which was announced last year by the Joint United Nations Programme on HIV/AIDS, or UNAIDS.
The global alliance was launched in Montreal, Canada, in July by organizations including UNAIDS, the United Nations Children's Fund and the World Health Organization.
"Children living with HIV is an inequality that breaks my heart," said Winnie Byanyima, executive director of UNAIDS. "Today's launch of the Global Alliance to End AIDS in Children has given me hope."
Only 52 percent of children living with HIV globally are on lifesaving treatment, far behind 76 percent of adults who are receiving antiretrovirals, according to the WHO.
In 2021 children accounted for 15 percent of all AIDS-related deaths, even though only 4 percent of the total number of people living with HIV are children.
Collective effort
Tanzanian Vice-President Philip Mpango called on African leaders to commit to moving forward as a collective whole.
"All of us in our capacities must have a role to play to end AIDS in children. The Global Alliance is the right direction, and we must not remain complacent. 2030 is at our doorstep," he said.
UNICEF welcomed the leaders' commitments and also pledged its support.
"Every child has the right to a healthy and hopeful future, but for more than half of children living with HIV, that future is threatened," said Anurita Bains, associate director of UNICEF. "We cannot let children continue to be left behind in the global response to HIV and AIDS."
EDITH MUTETHYA in Nairobi, Kenya