CCUS prioritized as key to achieving carbon goals
Share - WeChat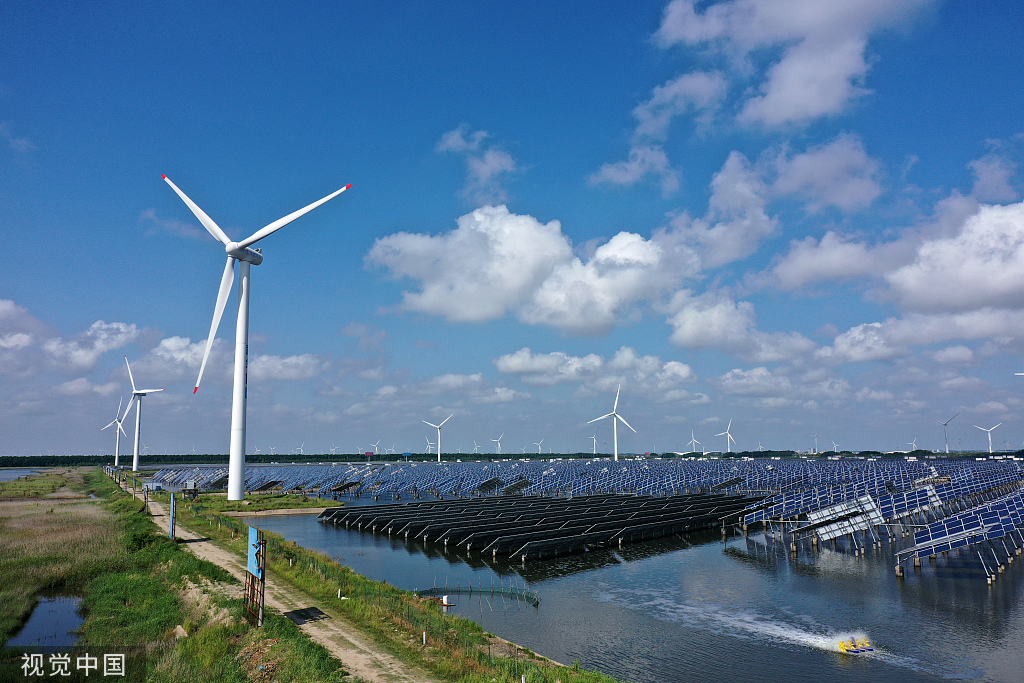 As China steps up efforts to reduce its carbon footprint, the carbon capture, utilization and storage (CCUS) sector in the country will be playing a key role in carbon emissions reduction, according to a recently released report.
CCUS technology will play an essential role in helping achieve the national carbon neutrality targets, which will lead to an urgent need to develop shared infrastructure, according to a report on the outlook of CCUS released by the Center for Energy and Environmental Policy Research of the Beijing Institute of Technology in January.
The center suggests strengthening the top-level design of CCUS pipeline networks and formulating regulations and industry guidelines for carbon dioxide pipeline transportation.
It also calls for exploring carbon dioxide transportation management models and pricing mechanisms, introducing incentive policies for pipeline construction and operation and accelerating infrastructure construction for CCUS clusters in the future.
The government has been working on bridging the gap between developing coal and curbing emissions through more investment in cleaner coal technologies. CCUS is one of them.
According to the report, the CCUS technology has shown a new trend of industrialization and cluster demonstration. Pipeline transportation will become the primary choice for carbon dioxide transportation in future large-scale CCUS demonstrations.
It is necessary to accelerate the planning and layout of a CCUS pipeline network to promote the development of CCUS clusters. With coal power plants considered carbon emissions clusters, a total of more than 17,000 kilometers of carbon dioxide transportation pipelines will need to be built nationwide, it said.
These statements were echoed by Dutch bank ING, who forecasts global deployment of carbon capture and storage technology to pick up speed in 2023, with growth accelerating significantly until 2025, when the completion of more projects is forecast to triple the current capacity.
Of the CCUS projects under development, only three — two in China and one in Australia — are expected to start in 2023, according to ING's forecasts based on project announcements.
An analyst said CCUS is an essential part of the solution for China to achieve a carbon peak by 2030 and carbon neutrality by 2060.
Zhu Yi, a senior analyst with metals and mining at Bloomberg Intelligence, a market monitor, believes CCUS remains one of the most effective ways for China to achieve deep emissions cuts, and the country's commitment to peak carbon dioxide emissions will motivate various sectors to upgrade production lines and techniques.
"Most major Chinese steel mills, for example, have set their carbon reduction timelines and carbon neutrality targets," she said.
Luo Zuoxian, head of intelligence and research at the Sinopec Economics and Development Research Institute, agreed, saying the key to tackling the problem lies in the technological breakthroughs of carbon capture and storage (CCS) and CCUS.
"CCS offers a way to reduce emissions from sectors that are hard to decarbonize. Oil companies across the globe are already stepping up research and investment. This will not only expand their own business but also help them become sustainable in the long run," he said.
According to a report released by energy company Shell, China, with an estimated 2,400 gigatons in storage capacity, has significant geological potential for storing carbon, second only to the United States.
It currently has more than 40 CCUS pilot projects with a total capacity of 3 million metric tons with many of these projects being small developments linked to enhanced oil recovery that will need to significantly scale up over the next four decades, it said.
According to the report, in a net-zero emissions energy system, a little more than 1.3 Gt of carbon dioxide per year will need to be captured and permanently stored by 2060. This means CCUS capacity will need to increase more than 400 times in the next four decades.
Many of the CCUS technologies in China are close to or have already reached commercialization, making them technically possible. However, the main challenge lies in creating conditions to support substantial investment in large-scale CCUS, particularly as a solution to industrial decarbonization, it said.