PMI's return to expansion range indicative of economic recovery
Share - WeChat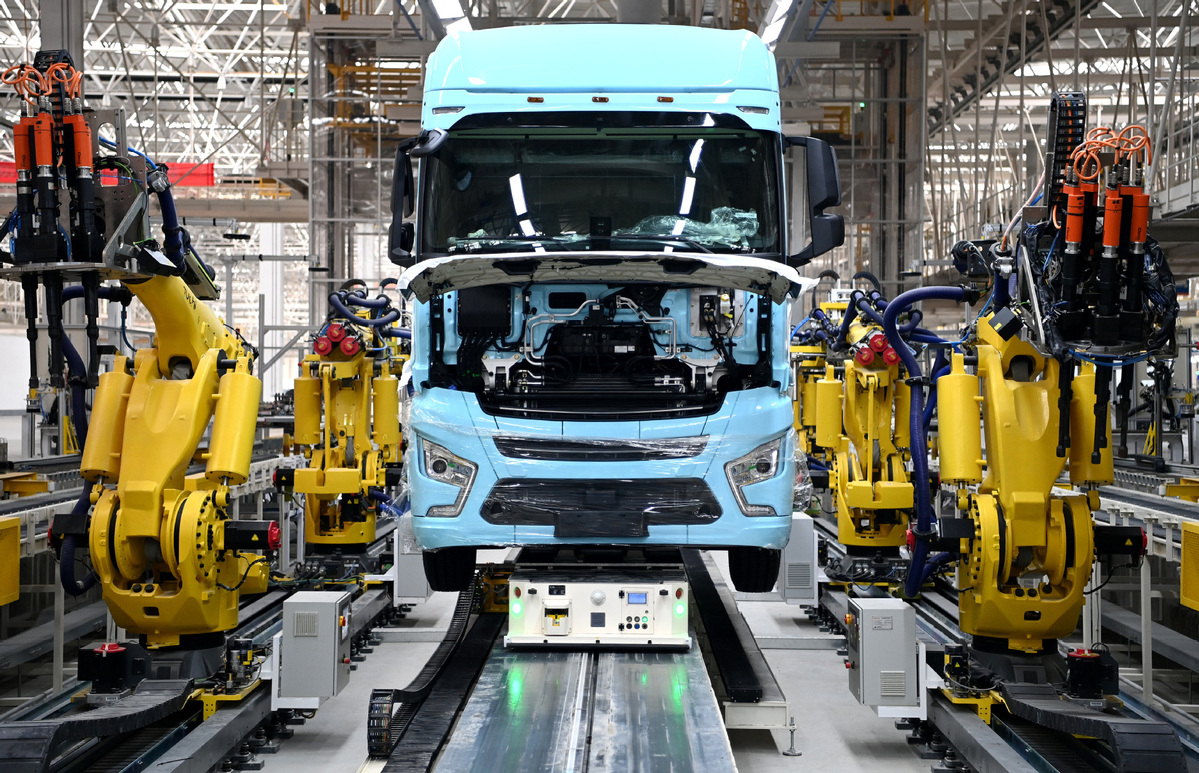 The purchasing managers' index released by the statistical authorities on Tuesday shows that with the adjustment of China's epidemic prevention and control policy and the gradual recovery of production and life, the PMI in the manufacturing sector returned to the expansion range, hitting 50.1 percent in January.
Driven by policies, technologies and the market, high-tech manufacturing represented by electronic information, aerospace and biomedicine has maintained upward development against headwinds, creating multiple drivers for the "double upgrading" of industry and consumption and the country's unimpeded economic circulation.
For example, the growth rate of production and investment, and efficiency of high-tech manufacturing are far ahead of the development of the whole manufacturing sector, with the optimization of the investment structure accelerating, accelerating improvement in profits, accelerated formation of industrial clusters and significant enhancement of their leading role.
Given the high degree of external uncertainty and multiple challenges, investment, especially new infrastructure investment, has more potential space in China. To promote manufacturing recovery and industrial upgrading, the country should focus on the key variable of scientific and technological innovation, and strengthen the digital economy, infrastructure investment and other related areas.
However, it should be noted that the foundation of China's manufacturing recovery is not solid, and it will take time to build China's original technology motivation, promote the smooth conversion of scientific and technological achievements for practical purposes, and remove the factors that hinder its innovation ability. Therefore, the country must continuously enhance the sector's endogenous driving force through activating market players, consolidating industrial foundation, filling technological gaps, and creating a friendly innovation ecosystem.
Accelerating the digital transformation of the manufacturing sector and promoting the integration of digital and real economies remain a top priority. The country should increase the innovative application of digital industrial equipment, promote openness and sharing of data in their circulation, and attach more importance to the digital development of products and services.
Most Viewed in 24 Hours
China Views