Tesla's China revenue jumps 31% in 2022
Share - WeChat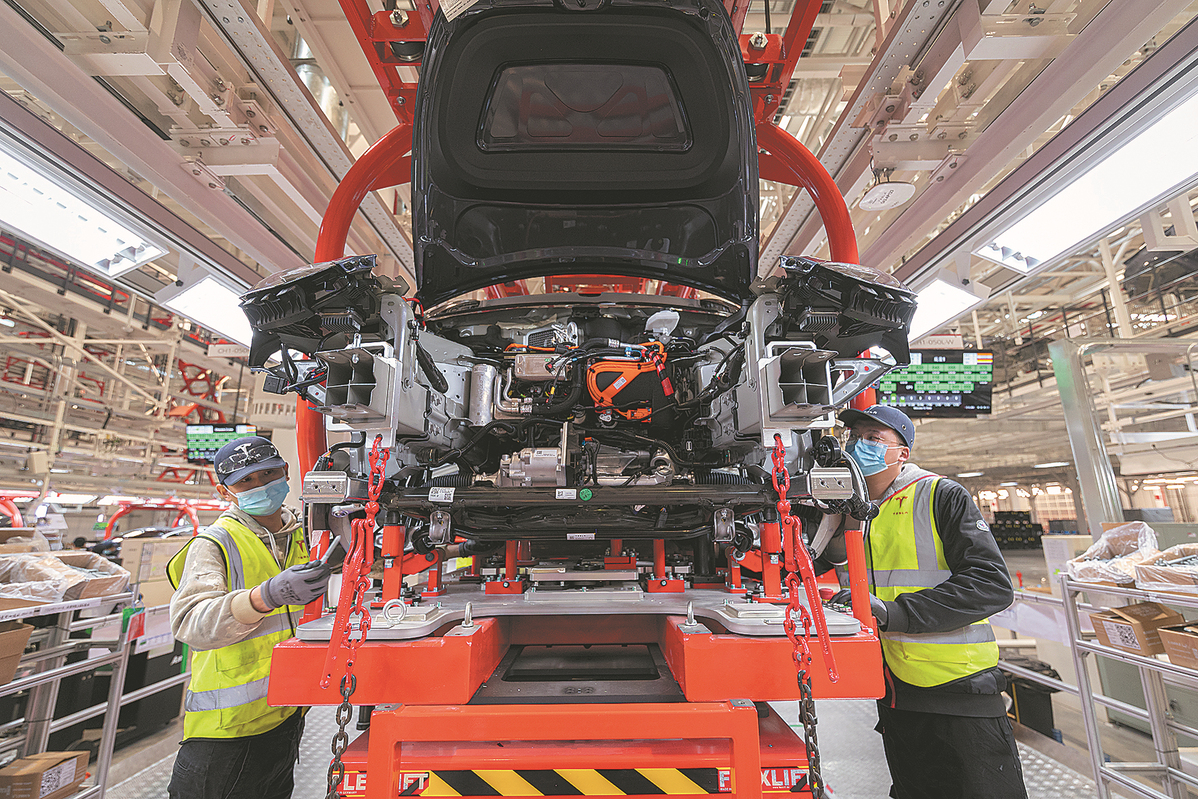 Electric vehicle maker Tesla generated $18.15 billion in revenue from China last year, accounting for 22.27 percent of the total.
This represents a 31.07 percent increase from $13.84 billion in 2021. In 2020, the figure was $6.66 billion, according to a 10-K annual report filed with US Securities and Exchange Commission on Tuesday.
Tesla's total revenue grew 51 percent year-on-year to $81.46 billion in 2022, the report showed.
The United States was still Tesla's largest market, contributing revenues of $40.55 billion, or 49.78 percent. Tesla's revenue from other regions was $22.76 billion, accounting for 27.75 percent of the total.