US rules out sending fighter jets to Ukraine
Share - WeChat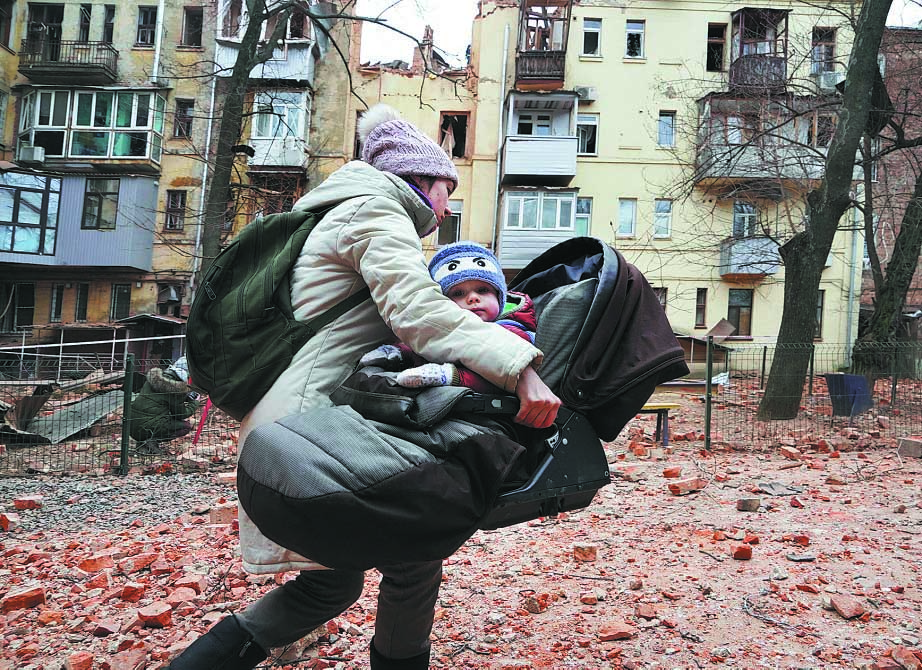 Joe Biden rejects appeal for air support days after okaying the supply of tanks
The United States will not give fighter jets to Ukraine, US President Joe Biden said, after Kyiv urged allies to follow commitments to send battle tanks with pledges to provide planes.
Biden's administration had previously said it would consider the request for Lockheed Martin F-16 fighters.
On Monday, Biden told a reporter he would not send the aircraft for use in the Russia-Ukraine conflict.
His decision followed Germany's Chancellor Olaf Scholz saying on Sunday that he would not send aircraft to Ukraine, over fears it would escalate the conflict.
The BBC said US-made F-16s and German-made Eurofighter Typhoons would have greatly improved upon the Soviet-era MiG jets Ukraine is currently using, which were made before the country declared independence in 1991.
John Kirby, the US' national security council coordinator for strategic communications, told CNN that Washington will continue to support Ukraine, and carry on spending that has totaled $27.1 billion so far.
"There's a lot of capability that is being sent, and will be sent in the coming weeks and months," he said.
Ukraine's President Volodymyr Zelensky had urged allies to send jets, as had Ukraine's Deputy Foreign Minister Andriy Melnyk, who said he hoped to see a "fighter jet coalition" featuring not only donated F-16s and German Eurofighter Typhoons but also Rafales from France and Gripen jets from Sweden.
On Monday, France's President Emmanuel Macon said "by definition, nothing is excluded" in his nation's debate about the military assistance it may provide. But he too said he will commit to nothing that may escalate the conflict and any jets France may send must not be used to "hit Russian soil" but "purely to aid the resistance effort".
Oleksii Reznikov, Ukraine's defense minister, was in Paris on Tuesday to meet his counterpart, Sebastien Lecornu, and Macron, to continue the conversation.
Poland is also understood to be mulling the request for fighter jets, in its case F-16s and MiG-29s, but Prime Minister Mateusz Morawiecki also said he will do nothing to escalate the conflict and act "in complete coordination "with NATO.
The Netherlands has also said it is considering Kyiv's request.
The United Kingdom's defense secretary, Ben Wallace, said on Monday all allies will likely reconsider the provision of jets many times.
"I think what we know about all these demands is that … the initial response is 'no' and it ends up being 'yes'," The Guardian newspaper quoted him on Tuesday as saying.
Russia has said any weaponry sent to Ukraine will only prolong the conflict and lead to more fatalities.
Kremlin spokesperson Dmitry Peskov said on Monday NATO was "more and more becoming directly involved in the conflict", but that the involvement will not significantly change the conflict's course.