Twin train attendants spend holidays on service
Share - WeChat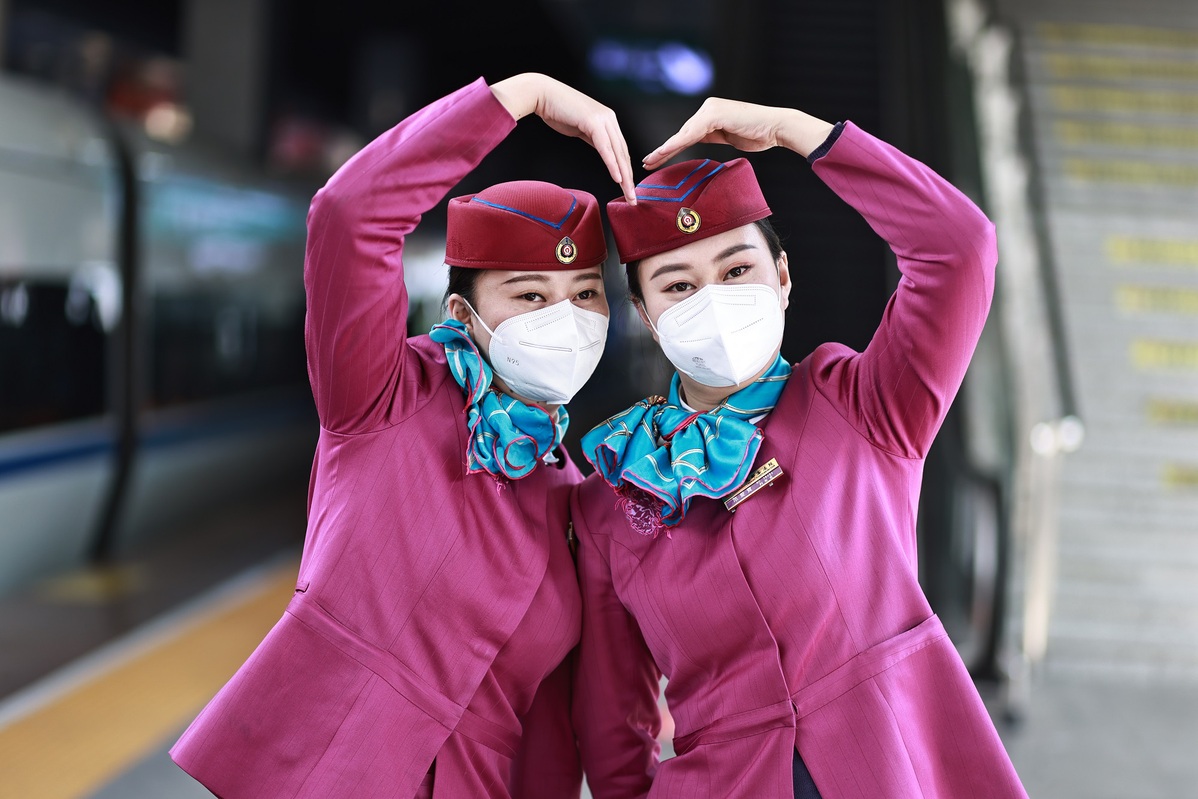 Fan Ailin and her twin sister Fan Aini are attendants for the D6104 train on the Chengdu section of China Railway Chengdu Bureau Group Co Ltd.
Since 2014, the two have spent every Spring Festival together working on the same train. They always help and cheer on each other, and provide top quality services for passengers.
"As long as we are together, nothing is difficult," said Fan Aini.
The D6104 train runs on the Chongqing North-Shizhu County Line that stretches over 183 kilometers, stopping at three stations along the way.