6th Memphis officer suspended
Share - WeChat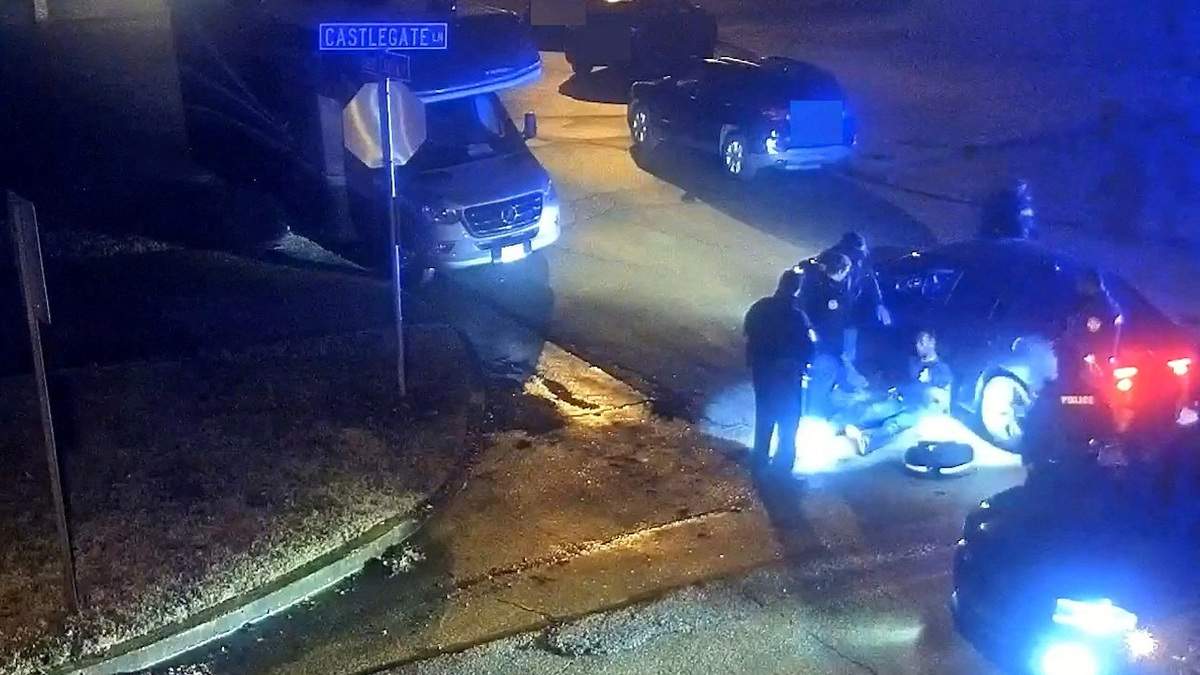 A sixth Memphis Police Department officer has been disciplined in the arrest, beating and death of Tyre Nichols, the department said Monday.
Preston Hemphill, who is white, was relieved of duty shortly after Nichols' Jan 7 arrest, the department said. He hasn't been charged.
Five other Memphis officers, all black, have been fired and face charges of second-degree murder in connection with the beating death of Nichols, also black. The video released by the Memphis police in Tennessee has sparked nationwide peaceful protests about the use of force by police, especially against people of color.
Hemphill was the third officer at a traffic stop that preceded the arrest and beating of Nichols. Hemphill's lawyer Lee Gerald said, "He was never present at the second scene" that escalated to the beating, and Hemphill has been cooperating with the investigation.
Hemphill "was relieved of duty with the other officers" involved in the Jan 7 encounter with Nichols, Memphis police spokesperson Karen Rudolph said Monday.
Hemphill has been on administrative leave since the beginning of the investigation, Memphis police spokesperson Kimberly Elder told CNN. Elder declined to say whether Hemphill is being paid or whether any other officers were put on leave.
Body cam footage reveals Hemphill fired a Taser stun gun at Nichols and saying, "One of them prongs hit the bastard." Later, Hemphill says to another officer: "I hope they stomp his ass."
Memphis Police Department officers used a stun gun, a baton and their fists as they beat Nichols during the nighttime arrest. Footage shows Nichols running away from officers toward his house after he was pulled over on suspicion of reckless driving.
Nichols, a father of a 4-year-old son, was originally from Sacramento, California, and was living in Memphis when he died. He was heard calling for his mother and seen struggling with his injuries as he sat helpless on the pavement, video footage released Friday showed.
Besides the five officers, there were other authorities on the scene. Two Shelby County sheriff's deputies have been relieved of duty without pay while their conduct is investigated. Two Memphis Fire Department workers were also removed from duty over Nichols' arrest.
The police department is responsible for internal disciplinary measures, such as firings, while the Shelby County's district attorney handles criminal investigations.
On Monday, lawyers for the Nichols family asked why the department didn't disclose Hemphill's discipline earlier and why he hasn't been fired or charged.
Rudolph said information on disciplinary action taken against Hemphill wasn't immediately released because he wasn't fired. The department generally only gives out information about an officer's punishment after a department investigation into police misconduct ends, Rudolph said.
"The news today from Memphis officials that Officer Preston Hemphill was reportedly relieved of duty weeks ago, but not yet terminated or charged, is extremely disappointing. Why is his identity and the role he played in Tyre's death just now coming to light?" attorneys Ben Crump and Antonio Romanucci said in a statement Monday.
"It certainly begs the question why the White officer involved in this brutal attack was shielded and protected from the public eye."
Memphis Police Director Cerelyn "CJ" Davis told The Associated Press in an interview Friday that a "lack of supervision in this incident was a major problem".
"When officers are working, you should have at least one supervisor for every group or squad of people," Davis said. "Not just somebody who's at the office doing the paperwork, somebody who's actually embedded in that unit."
Agencies contributed to this story.