IMF raises China's growth forecast to 5.2%
Share - WeChat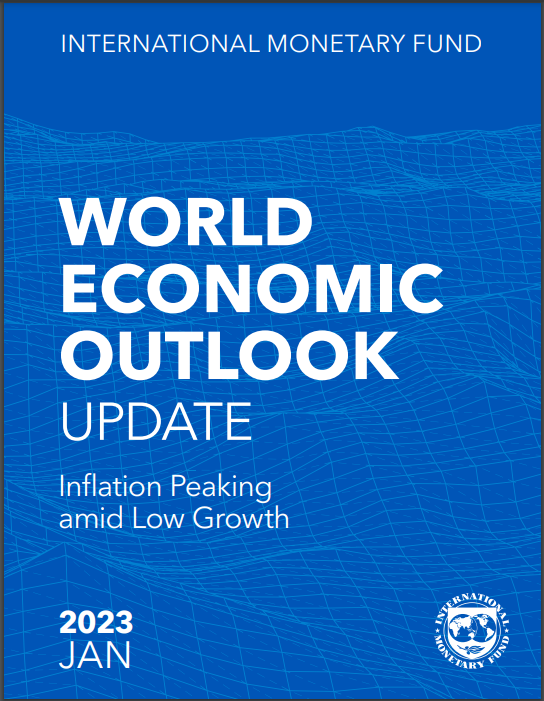 The International Monetary Fund has raised its forecast for China's economic growth to 5.2 percent in 2023, up 0.8 percentage point from its projection in October, as it said the country's recent reopening has paved the way for a faster-than-expected recovery.
In an upside scenario, growth is expected to pick up in China with its full reopening in 2023, which came after the relaxation of COVID-19 restrictions in November and December, the IMF said in its World Economic Outlook Update released on Tuesday.
Pent-up demand also could fuel a stronger rebound in China, according to the report, titled "Inflation Peaking amid Low Growth".
"The restrictions and COVID-19 outbreaks in China dampened activity last year. With the economy now re-opened, we see growth rebounding to 5.2 percent this year as activity and mobility recover," Pierre-Olivier Gourinchas, IMF chief economist, wrote in a blog Tuesday.
"All the indications are that we are witnessing a rapid reopening of the economy," he said at a press conference on the launch of the IMF report in Singapore Tuesday morning. The reopening will have an impact on the supply side, meaning there will be less supply chain disruptions as witnessed in 2022.
"Also we're going to get an increase in domestic demand as Chinese households are going to be able to resume activities and start spending. We're going to see that in a number of dimensions, including, for instance, tourism, that's going to be an engine that will benefit other countries as well," he said.
Gourinchas said that based on estimates computed in the Fund, for every percentage point higher growth in China, there is a spillover effect to the rest of the world that is about 0.3 percentage points, which he said is "quite significant".
The spillover effect is stronger for countries that are closer trade partners of China, he added.
The forecast is almost 1 percentage point higher than projected by IMF's sister agency, the World Bank, which predicted on Jan 10 that China's economy will grow by 4.3 percent this year, then rise by 5 percent in 2024.
The IMF, however, forecasts China's growth to fall to 4.5 percent in 2024.
On the downside, severe health outcomes in China could hold back the recovery, so accelerating COVID-19 vaccinations in China would safeguard the recovery, with positive cross-border spillovers, the IMF noted.
In addition, a sharper-than-expected slowdown in the property sector could also stall China's recovery, Gourinchas noted.
The IMF said that globally, the rise in central bank rates to fight inflation and the conflict in Ukraine continue to weigh on economic activity, with global inflation expected to fall from 8.8 percent in 2022, to 6.6 percent in 2023, and 4.3 percent in 2024, still above pre-pandemic levels of about 3.5 percent.
It noted that world economic growth will slow from 3.4 percent in 2022 to 2.9 percent in 2023, then rebound to 3.1 percent in 2024.
The anticipated growth for 2023 is 0.2 percentage point higher than predicted in the October 2022 World Economic Outlook.
That growth will remain weak by historical standards, as the world economy grew by 3.8 percent on average between 2000 and 2019, the IMF said.
For advanced economies, the slowdown will be more pronounced, with 9 out of 10 advanced economies likely decelerating, according to Gourinchas.
For example, US growth will slow to 1.4 percent in 2023 as Federal Reserve interest-rate hikes work their way through the economy, and the growth is expected to bottom out at 0.7 percent this year in the eurozone, where conditions are more challenging despite signs of resilience to the energy crisis, a mild winter and generous fiscal support.
Gourinchas noted that India and China will account for half of global growth this year, versus just a 10th for the US and eurozone combined.
In the report, the IMF warned of the risk of growing forces of geopolitical fragmentation, as the conflict in Ukraine and the related international sanctions are splitting the world economy into blocs and reinforcing earlier geopolitical tensions, such as those associated with the US-China trade dispute.
"We must buttress multilateral cooperation, especially on fundamental areas of common interest such as international trade, expanding the global financial safety net, public health preparedness and the climate transition," Gourinchas wrote.
This time around, the global economic outlook hasn't worsened. The road back to a full recovery with sustainable growth, stable prices and progress for all is only starting, he concluded in the blog.