Pancake flower maker builds success
Share - WeChat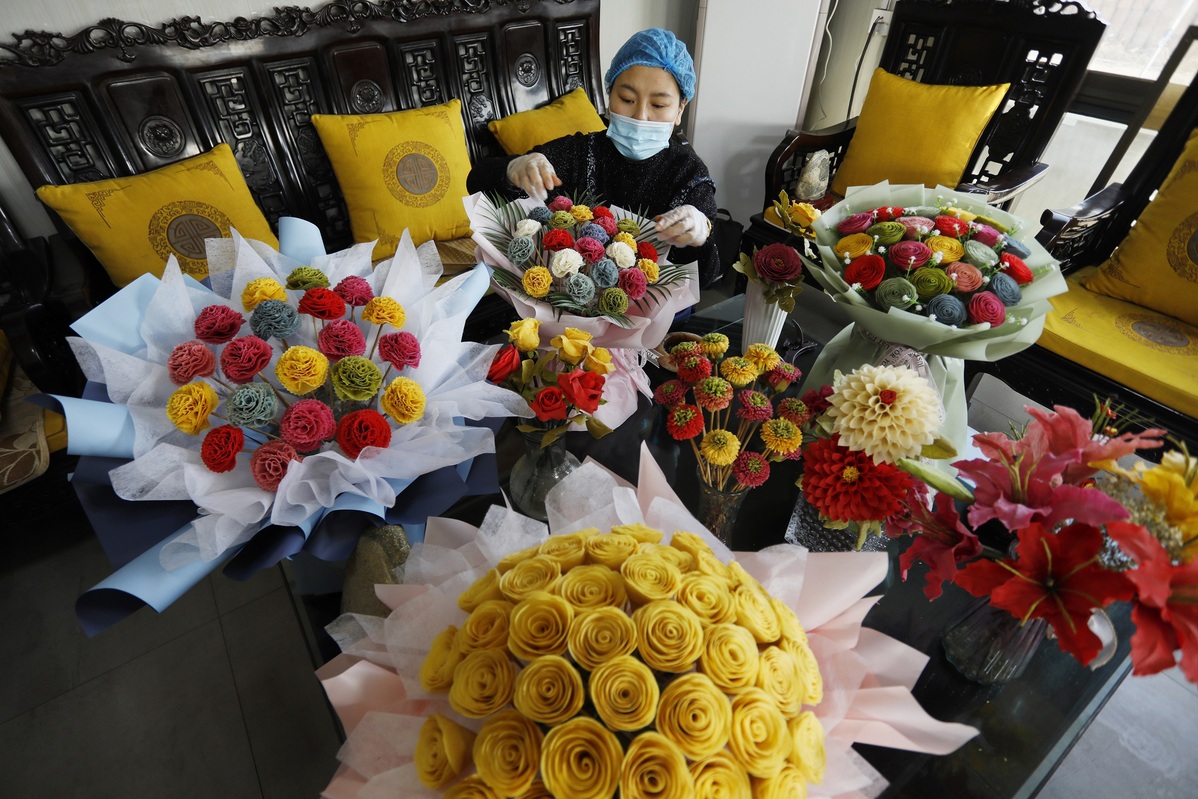 After rolling out more than 70 pancakes shaped like water drops, an amazingly realistic pink rose was formed in the hands of Zhang Ping in Loude town of Xintai, a county-level city of Tai'an, Shandong province.
"The pancake flowers are edible. The colors are from fruits and vegetables and we use glutinous rice and honey to stick the pieces together," Zhang said.
The products have expanded markets for people in the town, where pancakes have long been a local snack. The town currently has more than 4,500 workshops producing 120,000 tons of pancakes annually, the town government said.