Flights handled by Beijing's airports increase dramatically
Share - WeChat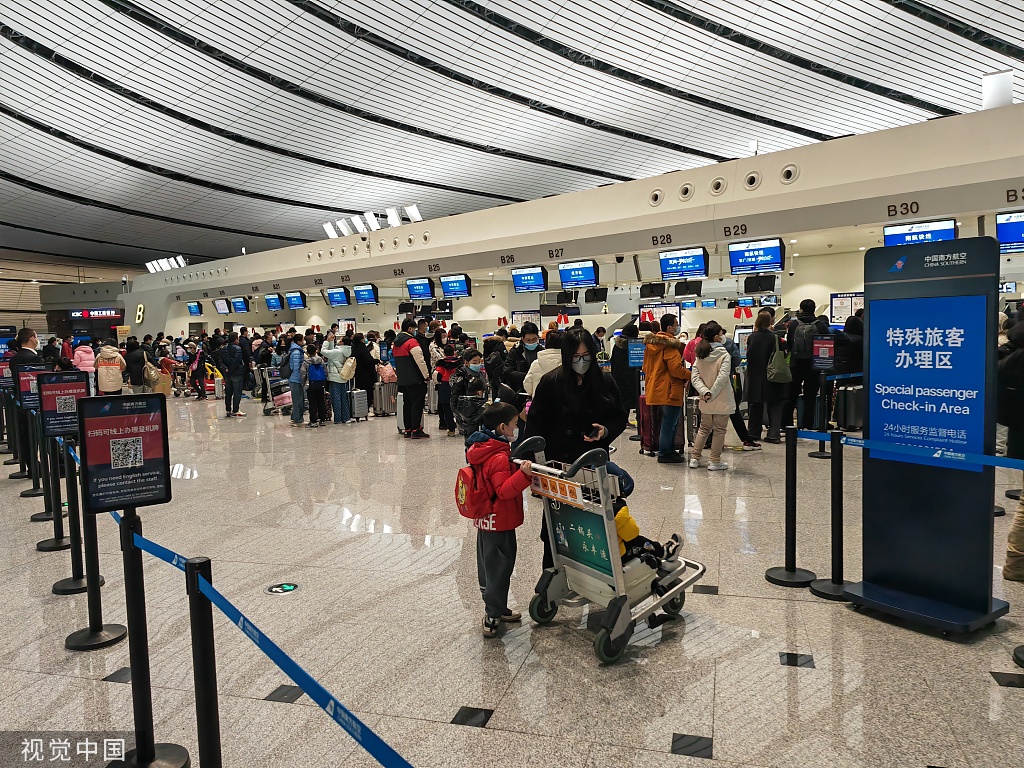 More flights left and arrived at Beijing's airports during the week-long Spring Festival holiday this year than the previous year, according to the North China Regional Administration of Civil Aviation Administration of China.
A total of 9,831 flights were handled at Beijing's airports from Jan 21 to Jan 27, the Spring Festival holiday, a year-on-year increase of 185 percent and about 87 percent of the volume in 2019.
Among them, the Beijing Capital International Airport handled 5,149 flights and Beijing Daxing handled 4,682 flights.
This is in part due to China optimizing the COVID-19 response management this month, lifting requirements for international travelers. The airports handled 288 international flights during the holiday. Among them, Beijing Capital handled 279 international flights and Beijing Daxing handled nine flights.