Greece set to welcome return of Chinese visitors
Share - WeChat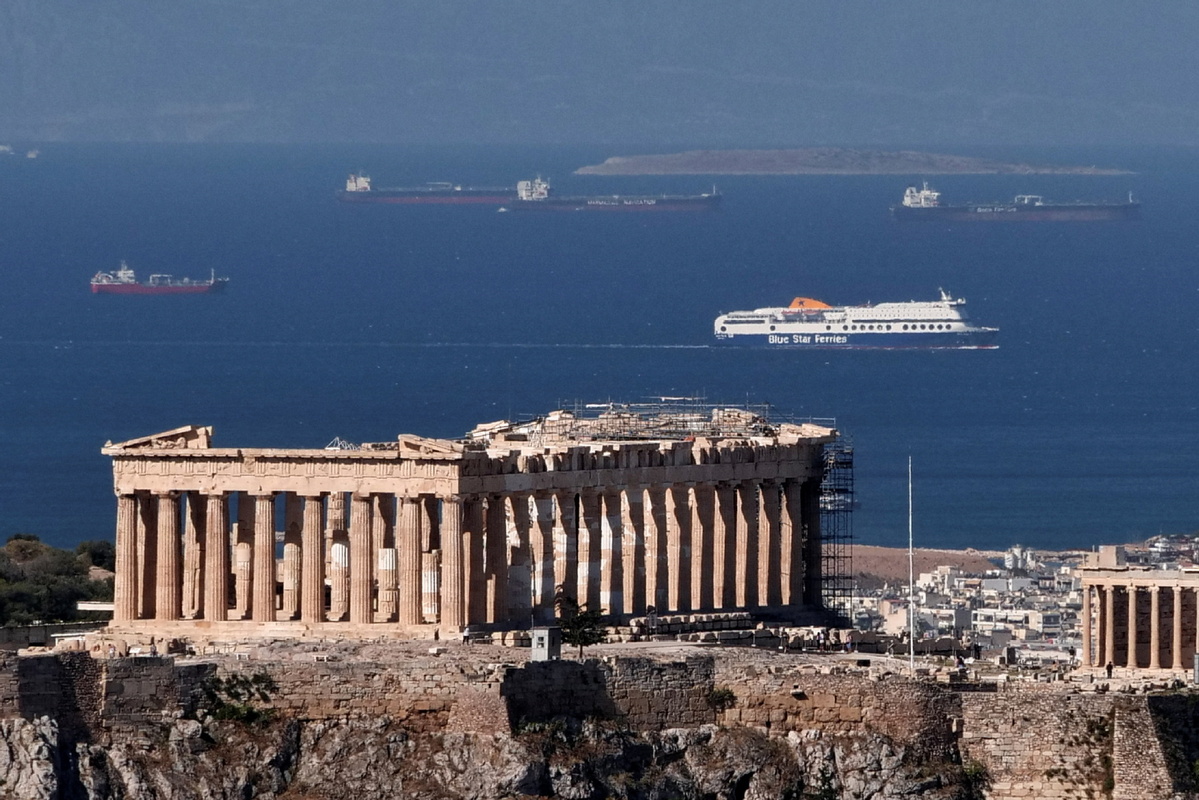 ATHENS — Greece is ready to welcome back Chinese tourists after China optimized its COVID-19 response. From Athens International Airport to the country's hotels and restaurants, China's COVID-19 reopening has boosted hope that it will help strengthen a vital pillar of the Greek economy.
The tourism industry accounts for 25 percent of the country's gross domestic product. Despite numerous major challenges in recent years, the sector showed resilience and, in 2022, Greece generated more than 18 billion euros ($19.5 billion) in tourism-related revenues, passing pre-pandemic record levels, Greek Tourism Minister Vassilis Kikilias tells a recent forum here. He says he is confident that 2023 will be stronger.
"The Chinese market is one of the most important markets for our airport, our city and our country. It was among the top 15 markets for Athens before the pandemic," Ioanna Papadopoulou, AIA's director of communications and marketing, says.
After the relaxation of COVID-19 travel restrictions, the Chinese market will again be one of Greece's fastest developing markets, she adds.
The launch of a direct air link between Athens and Shanghai on Dec 22, in addition to the already existing direct air link between the Greek capital and Beijing, signals a very good start for 2023, she says.
Direct flights between Athens and Beijing commenced in 2017.In just two years, they helped to double the number of Chinese arrivals to AIA, from 108,613 to over 217,600 in 2019, according to the airport.
Chinese travelers will feel welcomed again once they get off their plane. "We are a Chinese-ready airport. We were a Chinese-ready airport before the pandemic. Right now, we have all the pieces in place to welcome the Chinese travelers," Papadopoulou says.
Virtual assistants can help the visitors with information in Chinese, and in AIA's duty-free shops, Chinese customers can use all methods of payment they use back home. Sections of the airport's website are also translated into Chinese.
"We are ready to welcome Chinese travelers back again. We missed them all tremendously during the three years of the pandemic," she adds.
"It is a very good thing that now this market has reopened …We are ready to welcome them again, as we were welcoming them in 2019," says Evgenios Vassilikos, secretary-general of the Athens, Attica and Argosaronic Hotel Association and second vice-president of the Hellenic Hoteliers Federation.
Spiros Bairaktaris runs a popular restaurant in the center of Athens, which was founded 144 years ago. He recalled that Chinese tourists love Greek food, music and everything in the country.
"We have historical ties with the Chinese people. We are all waiting for them with love from the bottom of our hearts, true love, to host them, to offer our services," Bairaktaris says.
"All the restaurants are eager to see the Chinese return."