Dual circulation still priority for China's development pattern
Share - WeChat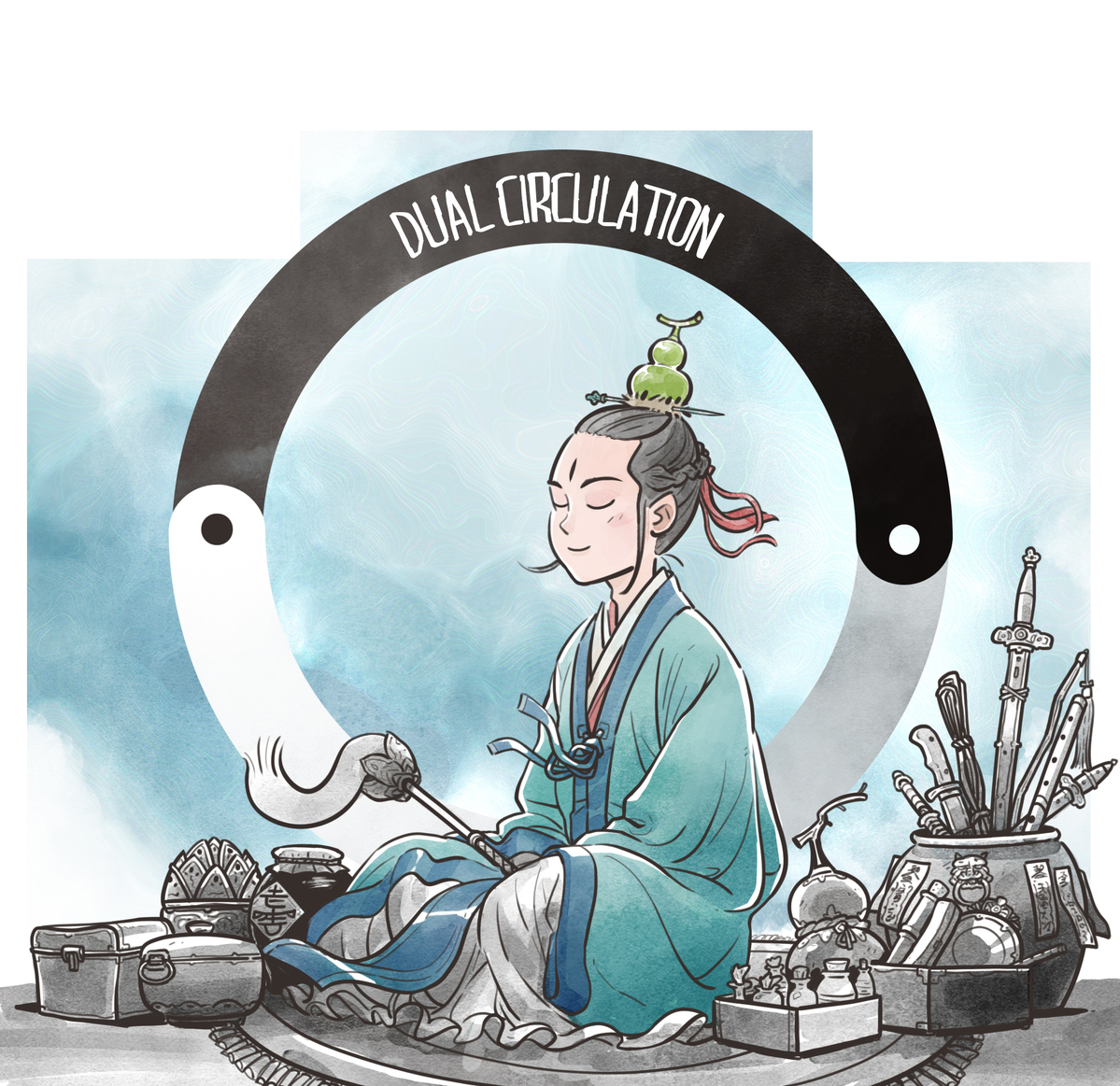 The term "dual circulation" refers to a new economic development pattern in which China's domestic market remains the mainstay with domestic and international markets reinforcing each other.
Driven by this paradigm, China was the only economy in the world with positive economic growth in 2020, and it continued to maintain a strong GDP growth rate of 8.1 percent in 2021.
However, after the first quarter of 2022, China's economy took a sharp downturn, and by October, the country's composite Purchasing Managers' Index, manufacturing PMI and nonmanufacturing PMI had all contracted, indicating a fall in economic growth (3 percent GDP growth in 2022).
So, why the Chinese economy plunged from the top of the world to its second-lowest point on record in the past 40 years? What are the challenges ahead?
Barometers of 'dual circulation'
Several indicators are crucial in implementing the dual-circulation strategy.
First, logistics plays a key role in smooth circulation. China's domestic circulation and economies of scale are made possible by its strong industrial foundation, comprehensive industrial chains and huge market. Links in economic operations — from production and distribution to final consumption of goods — have to be connected by logistics.
Second, smooth domestic circulation also hinges on the wellness and development of smaller, self-run businesses, which serve as the capillaries and nerve endings of industrial and supply chains.
The resilience of big companies is built upon their substantial economic and organizational resources, which provide them stronger risk mitigation capability. However, China could not have achieved socioeconomic dynamism and vitality without the contribution of the vast number of self-run businesses. To fully unleash their potential, a favorable business environment is needed to help them cope with uncertainties.
Lastly, business and consumer confidence is another useful indicator of economic circulation.
In the first three quarters of 2021, China's airlines, railways and roads operated normally, enabling people to travel around the country for business trips, to attend school, seek employment and visit relatives. At the same time, local leisure trips, short-distance tourism, rural getaways and night tours also emerged as new growth opportunities.
An important turning point in China's travel recovery over the past two years was the five-day Labor Day holiday in 2021, when Chinese tourists made approximately 230 million domestic trips and generated over 113.2 billion yuan ($16.8 billion) in tourism revenue, injecting confidence into the development of the sector.
Effective strategy but ...
The above-mentioned achievements speak volumes about the effectiveness of the dual-circulation strategy, which has allowed China to adapt to changes in the global landscape and seek new areas of growth. It is also a natural choice for the country as it evolves from a major economy to a strong economic power. In 2022, however, China's economic situation changed.
In the first three quarters of 2022, China's net exports of goods and services contributed 32 percent of the country's economic growth, and gross capital formation accounted for 26.7 percent of its GDP, 1.7 times higher than the level in the previous year.
This means that China's consumer spending played a diminishing role as the bedrock of its economy, as its contribution to the national GDP in the first three quarters dropped from 64.8 percent in 2021 to 41.3 percent in 2022.
On closer inspection, China's exports of mechanical and electrical products grew by 10 percent, while labor-intensive products grew by 12.7 percent, making them the two biggest sectors in terms of export growth in the first three quarters of 2022.
If this trend were to continue, it would pose setbacks to the supply-side reform that started in 2015, through which China took pains to cut overcapacity, reduce excess inventory and upgrade industries.
It would even undermine the dual-circulation system aimed at "selling products where they are produced and producing them where they are sold". In other words, while external circulation has continued to run — albeit not quite in the desired direction — internal circulation has been impeded.
In addition to the sluggish demand from high-end consumers, China's middle-income group has also tightened its purse strings. Official statistics showed that in the first three quarters of 2022, the per capita consumption expenditure of urban residents was 22,385 yuan, a nominal increase of 1.8 percent over the previous year. However, after accounting for price factors, it actually fell by 0.2 percent.
Although per capita consumption of food, accommodations, household goods, transportation, communication and healthcare increased, consumption of clothing decreased by 1.1 percent, while that of education, culture and recreation fell by 4.2 percent.
In short, it is fair to say that China's obstructed domestic circulation was a result of tightened COVID-19 control measures, which made it difficult to unleash domestic demand. This weakened domestic circulation had a greater bearing on China's economy than any external factor.
Consider Vice-Premier Liu He's comments in People's Daily on Nov 4: "China can leverage its huge market size to stabilize and expand domestic circulation and drive international circulation. We should take effective measures to unleash domestic demand, build a unified nationwide market and break down obstacles to domestic circulation to ensure a medium level of circulation can be achieved under extreme circumstances."
In terms of international circulation, in the first three quarters of 2022, China's economy continued to grow at 3.9 percent by virtue of its exports and increased investment in infrastructure and manufacturing. By October, however, the country's exports contracted for the first time since the early days of the pandemic.
"There has been a shift in overseas consumer preferences, and the decline in goods consumption has reduced demand for Chinese product exports," said Zhou Hao, chief economist at Guotai Junan International.
Moreover, the International Monetary Fund has lowered the 2023 global growth forecast to 2.7 percent, and predicts that countries accounting for one-third of the global economy will likely contract this year or next.
In times like this, it is imperative to expand domestic demand and turn domestic circulation into a strong growth engine, while strengthening international exchanges to facilitate external circulation.
The fifth China International Import Expo held in Shanghai in November was attended by 284 of the world's top 500 companies and industry leaders, outnumbering the figure in 2021, nearly 90 percent of whom were regular exhibitors.
However, the CIIE can only give full play to its spillover effects when China's economic circulation stimulates business investment capacity and restores confidence among consumers.
Smooth economic circulation will give us much-needed leverage to expand domestic demand and unleash untapped market potential. It will also allow China to advance its high-level opening-up, share with other countries the opportunities presented by its sizable market and maintain mutually beneficial interaction with the international community.
In short, only when we remove various obstacles that hinder China's healthy domestic circulation can we lay a solid foundation for the country's economic growth and promote the dual circulation of domestic and international markets.
The views don't necessarily reflect those of China Daily.
The writer is vice-president and dean of China Europe International Business School.