Party chair sacked over alleged breach
Share - WeChat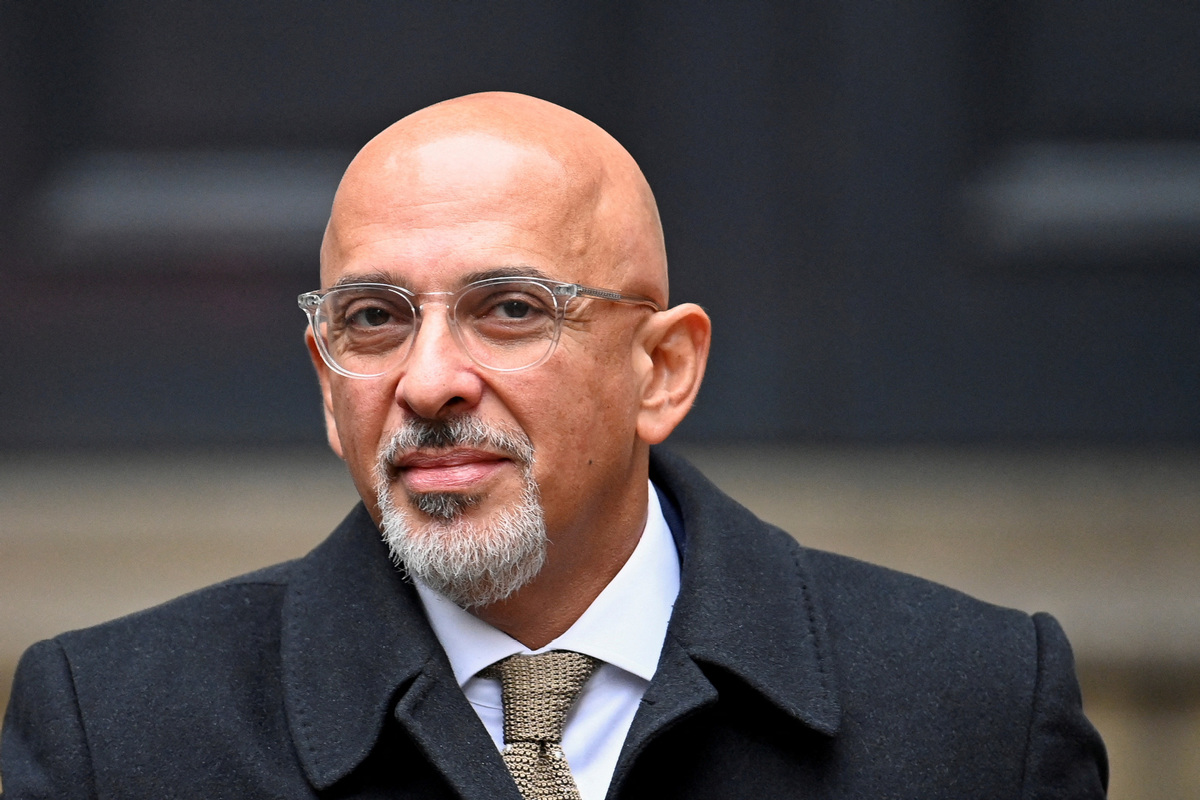 Britain's Prime Minister Rishi Sunak sacked the chairman of the ruling Conservative Party, Nadhim Zahawi, on Sunday after an investigation into the management of his tax affairs found a "serious breach "of the ministerial code.
Sunak had ordered an inquiry after it emerged in recent weeks that Zahawi had paid a penalty to the United Kingdom's tax authority, while he was chancellor of the exchequer under former prime minister Boris Johnson, over previously unpaid tax.
It was only earlier this month that media reports revealed Zahawi had reached an estimated 4.8-million-pound ($6-million) settlement with HM Revenue and Customs, or HMRC, which included a penalty for tax avoidance.
The Times newspaper reported Zahawi did not disclose his involvement in a tax dispute when appointed education secretary on Sept 15,2021, or on his appointment as chancellor by Johnson on July 5, last year. He only declared his tax affairs were being investigated on July 15, after receiving a letter from HMRC.
In conclusions from the inquiry, sent to Sunak on Sunday morning, the ethics adviser leading the government investigation into the matter, Laurie Magnus, said Zahawi had "shown insufficient regard for the general principles of the ministerial code" and had not fulfilled the obligations of being an "honest, open, and an exemplary leader".
The Guardian newspaper reported that Zahawi had told the ethics adviser he had "formed the impression" he was simply being asked questions over his tax affairs, but Magnus said Zahawi should have understood he was under serious investigation.
The matter has heaped pressure on Sunak, who has faced accusations he was weak for not acting earlier to get rid of Zahawi over his tax affairs, reported the BBC.
In a published letter informing Zahawi of his decision to remove him from the Cabinet, Sunak reiterated his pledge made on his appointment as prime minister of "integrity, professionalism, and accountability at every level" of his government.
He said: "Following the completion of the independent adviser's investigation — the findings of which he has shared with us bothit is clear that there has been a serious breach of the ministerial code.
"As a result, I have informed you of my decision to remove you from your position in His Majesty's Government."
In a letter to Sunak following his sacking, Zahawi told the prime minister he can be "assured of my support from the backbenches in the coming years".
He also told Sunak he was concerned "about the conduct from some of the fourth estate in recent weeks", in a reference to the media.
Speaking about Zahawi's departure, Levelling Up Secretary Michael Gove told the BBC's Sunday with Laura Kuenssberg program that just "because someone commits a lapse or a sin, that shouldn't be automatically taken as an opportunity to damn an entire organization or a way of working".