Enhancing cultural tourism through BRI
Share - WeChat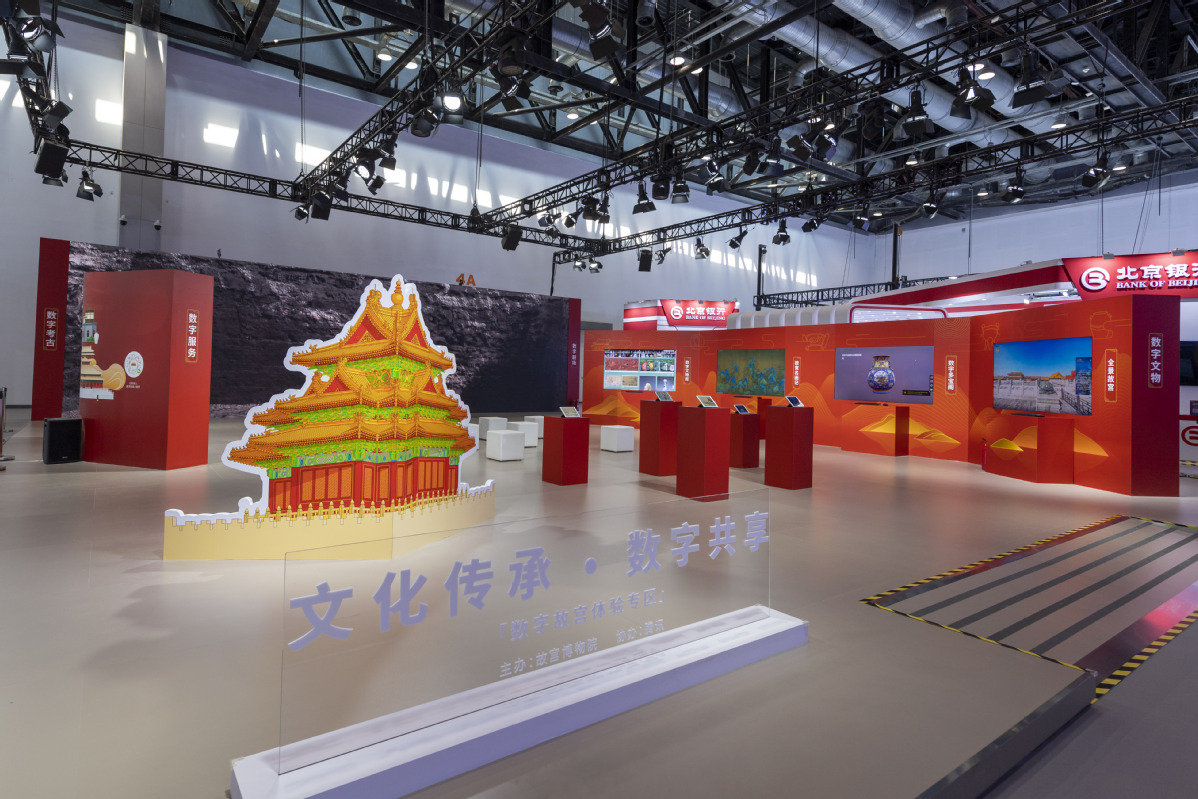 Culture is the heart of tourism and tourism is the gateway to culture. Today, cultural tourism is one of the fastest and largest-growing global tourism industries that not only enhances and promotes the attractiveness and competitiveness of destinations but also helps them gain an edge in an increasingly cutthroat tourism industry, to forge a local identity in the face of globalization.
The most prominent example of promoting high-quality cultural tourism is China. Owing to the country's extensive history spanning over 5000 years, diverse culture, beautiful landscapes and strategic location, China has a huge influx of tourists that has been contributing to the rapid growth of its tourism industry.
China, the creator of "The Belt and Road Initiative", has also been leveraging regional cooperation frameworks and historical and cultural elements associated with the ancient Silk Road -"The Silk Road Economic Belt" and "The 21st Century Maritime Silk Road" - to create a community of shared interests, future and responsibilities marked by mutual trust and cultural tolerance as well as for the sake of promoting economic cooperation, boosting local trade and encouraging the free flow of people.
The Belt and Road Initiative (BRI) policy document lays out a plan for promoting and developing cultural tourism, specifically through "tourism cooperation". This includes increasing coordination within the country and developing domestic tourism, as well as promoting the opening of tourism to attract international visitors to Chinese tourist destinations. China is home to many renowned tourist attractions such as the Great Wall of China, the Terracotta Warriors, the Forbidden City, the Potala Palace just to name a few.
The focus of the BRI is to promote mutually beneficial global cooperation, with a goal of fostering cultural exchange among participating countries. This is intended to advance global civilization and enhance international tourism options by boosting the number and quality of tourist places and products. In addition, it intends to learn from other countries' innovative concepts and implement them to enhance domestic tourism services. Through cooperation and collaboration in tourism, the BRI aims to create a win-win situation by identifying differences, addressing shortcomings and reducing the gap between participating countries in cultural tourism.
With its focus on international tourism cooperation, The Belt and Road Initiative (BRI) is not only one of the most active and rapidly developing spaces for golden tourism, but has also many advantages, including cultural history, geographical position and a heritage of exchange and cooperation. Currently, 149 countries are participating in the BRI, working to promote the transformation and development of the global tourism industry by driving progress in tourism, economics, culture and other areas.
The BRI has been providing various opportunities for tourism in participating countries. The improved infrastructure and transportation networks have made it easier for tourists to travel to and within the participating countries. This is helping to boost local economies and promote cultural exchange as well.
For example, "China-Pakistan Economic Corridor" (CPEC) is a prominent component of the BRI that aims to improve infrastructure and transportation networks in Pakistan, with the goal of connecting the Gwadar Port in Pakistan to the northwestern region of China. The development of Gwadar Port and the construction of new highways and railways as part of CPEC have made it easier for tourists to travel to Pakistan's remote and less developed regions. This has led to an increase in the number of tourists visiting these areas, and has helped to boost the local economy through tourism-related activities such as hotel bookings, local transportation and souvenirs sales.
Additionally, the BRI is also promoting the development of new tourism products and services. For instance, many of the participating countries are now developing eco-tourism, adventure tourism and cultural tourism products to attract more tourists.
The BRI has a wide-ranging impact on tourism. By implementing the BRI, China has not only reinforced its relationships with other countries but has also enhanced its responsiveness to the rest of the world, making a significant contribution to the development of cultural tourism. Cultural tourism is a unique aspect of the BRI and countries along the route should make the most of this opportunity to achieve cultural interaction and inclusion.
All of the countries have their own unique cultural values and beautiful landscapes to explore, what we need to do is to uncover and discover the hidden gems and natural wonders of these countries. Additionally, cultural exchange programs can be established among the Belt and Road countries, bringing people, particularly youth, from different backgrounds closer together and promote the sharing of cultures. Furthermore, to increase tourism, the Belt and Road nations need to work together to establish tourist-friendly policies to attract more visitors.
Hence, sustainable tourism development along the Silk Road can be bolstered by the BRI, which will allow local communities to prosper, attract investment, safeguard cultural and natural treasures, and provide tourists an experience they will never forget. Creating a tourist-free trade zone is a long-term goal of BRI tourism development and one that will not only greatly benefit the future of the tourism industry, but will also lead to the opening of various doors of opportunities to the world.
Engr. Qaiser Nawab is an international expert on the Belt and Road Initiative (BRI), Middle East, Central Asia and Africa. The views don't necessarily represent those of China Daily.
If you have a specific expertise, or would like to share your thought about our stories, then send us your writings at opinion@chinadaily.com.cn, and comment@chinadaily.com.cn.
Most Viewed in 24 Hours
China Views