Old tale, new admirers
Share - WeChat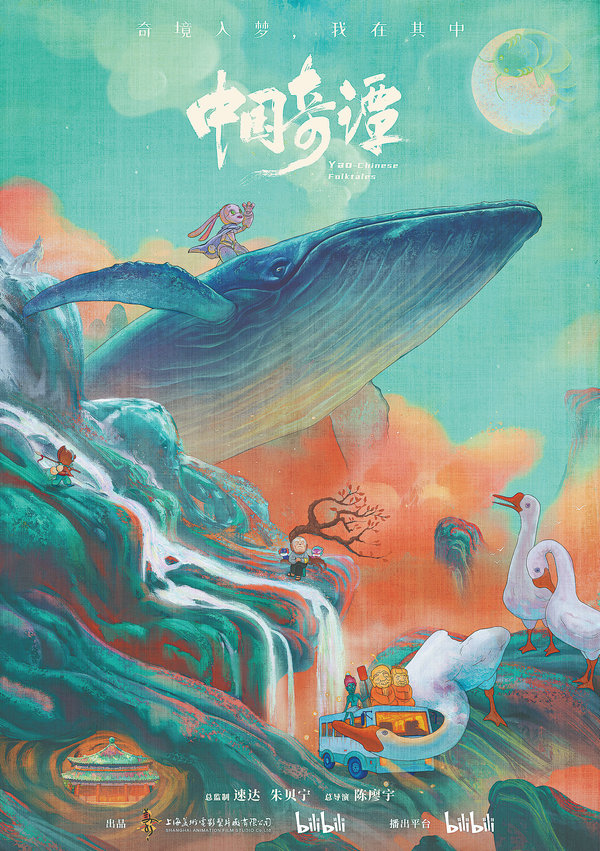 Style and innovation
The animation covers a variety of art styles and production techniques, from traditional two-dimensional paper-cutting to modern technology of computer graphics, as well as innovative combination of sketching and Chinese ink-and-wash painting.
According to Li Zao, general producer of the animation, the project, which took over two years to complete, has its own strong experimental and innovative feature on art styles.
During the preparation of the eight short films, Li says their team had encountered various problems, such as the coordination of all the teams and the massive workload in the late stage of the production, but all were solved eventually.
As the directors were from different backgrounds, such as advertising, cartoon, animation and education, each team needed help in different parts. From ideas and stories to the production, for each step Li's team offered help accordingly.
"Each team was passionate about their work, and they continuously optimized their content," Li says.
The favorable comments and related Sina Weibo's hashtags exceeded the expectations of the creative team.
"To a large extent, this contains both the audience's recognition of our work and their expectations of Chinese animation," Li says.
Some viewers say the animation has certain thresholds in aesthetic appreciation, which Li totally agrees with. She says that besides catering to the audience, the team also wanted to guide them to appreciate different types of work.
"From the audience feedback, we think the public can accept and are willing to see various styles," Li says.
Li says the animation has tried to integrate the content to show that traditional Chinese mythology can resonate with modern people. It's a multi-perspective interpretation of Chinese aesthetics by the creators, she says.
Most Popular