Companies listed on Beijing bourse raised over 16b yuan in 2022
Share - WeChat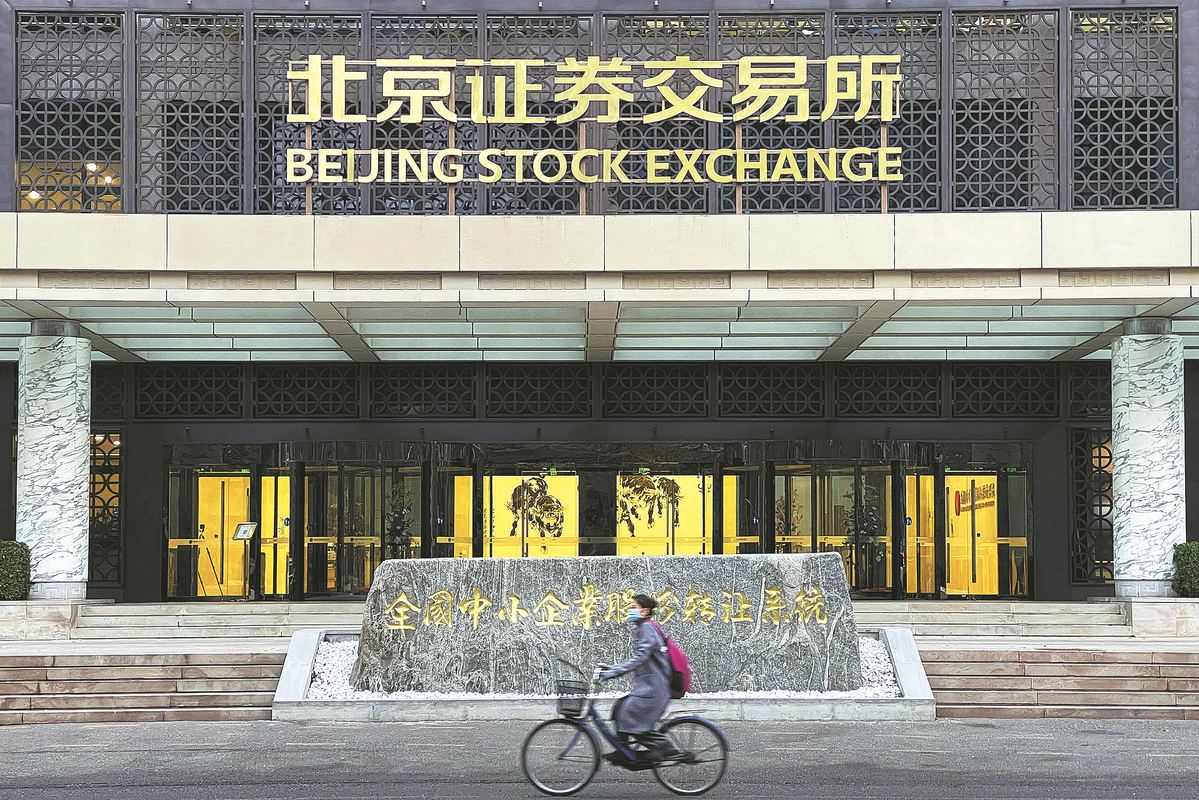 BEIJING - Companies listed on the Beijing Stock Exchange raised 16.38 billion yuan (about $2.42 billion) of funds through public offerings in 2022.
The Beijing bourse was launched on Nov 15, 2021. By the end of last year, it had 162 listed companies and more than 5.26 million qualified investors.
The bourse is more inclusive for innovation-oriented small and medium-sized enterprises (SMEs) with lower listing thresholds, diverse evaluation standards, and a shorter approval time.
It adopts the registration-based initial public offering system, in line with the Nasdaq-style sci-tech innovation board, also known as the STAR market on the Shanghai Stock Exchange, and the tech-heavy ChiNext market on the Shenzhen Stock Exchange. In 2022, it took an average of 145 days for a project's initial public offering to be audited and approved on the exchange.
In 2023, the bourse aims to advance effectiveness and quality by attracting a group of high-quality innovation-oriented SMEs and leading the majority of SMEs to actively use the capital market for innovation and growth.