Mood upbeat for growth in China-Africa trade
Share - WeChat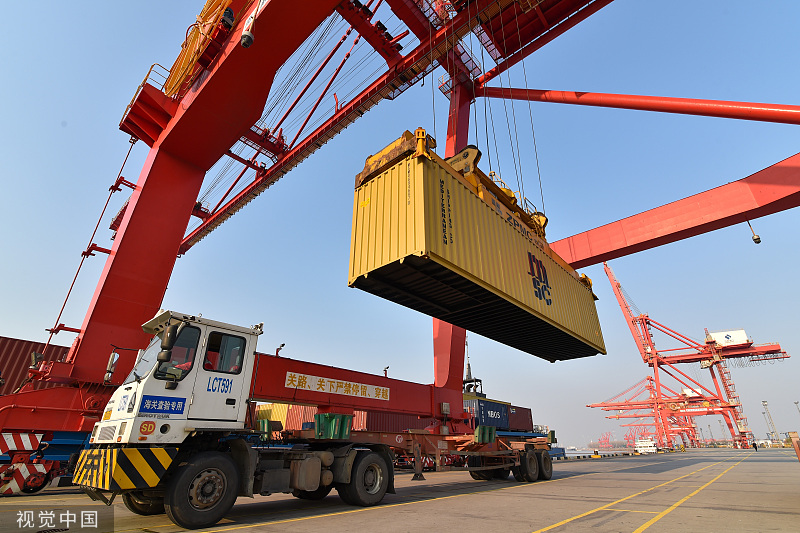 African and Chinese business owners have expressed their confidence in the prospects for growth in bilateral trade and deepened business ties in the future, saying China's optimization of its anti-COVID policies last month will bring more benefits and opportunities.
Mouhamadou Bassirou Pouye, the owner of a Senegalese company providing logistics services, said his company had to readjust its business model due to the COVID-19 pandemic, including developing an e-commerce platform.
"My customers mostly are Africans and some Chinese based in Africa. With the COVID-19 pandemic, we readjusted our business model because the restrictions had turned our working method upside down, which is also the reason why we developed an e-commerce platform to maintain the same performance," the 37-year-old said.
But with China's refined policy,he said, there is great potential for business growth over the coming year. "In addition to doing online business, we will start doing physical business again with the return of our customers in China," he said.
Pouye said many businessmen plan to waste no time in making a personal visit to China soon.
After China's optimization of its policy response to COVID-19,hopes are rising that the Chinese economy can make a strong recovery and lead the way for the global economy in the midst of challenges on many fronts.
Kristina Hooper, chief global market strategist at Invesco, a global investment management company, said the optimized policy and measures "could help propel China to be a key growth engine in 2023".
Economic dynamism is making a speedy comeback in China. For Pouye, a strong and dynamic market was the very factor that led him to China 10 years ago.
Pouye started his business in 2011 in his home country and, to further his ambitions, traveled to China in 2013. Three years later, he decided to open a branch trading company in Yiwu, Zhejiang province.
The businessman said he is confident that China-Africa cooperation will grow even stronger, with more exchanges expected in the future.
Revival of exchanges
"The cooperative ties between China and Africa are getting solidified year after year and with initiatives like the Forum on China–Africa Cooperation and the Belt and Road Initiative, (the friendship) will no doubt last for the future", he said.
The last FOCAC summit was held in Dakar, Senegal, in November 2021, during which China and Africa agreed to boost cooperation on the digital economy.
Zhu Shun, general secretary of the Yiwu China-Africa Business Council, welcoming the optimization of the anti-COVID policy, said that the revival of business exchanges between China and Africa will bring more opportunities for small and medium-sized enterprises to accelerate their development.
Zhu is also the owner of Zhejiang Jinmin Electric Co, which sells low-voltage electric appliances and switch socket products. During the pandemic, his company had been affected, mainly because of the disruptions in logistical services.
"The refining of COVID response policy is a good rain after a long drought," he said, adding that these resumed exchanges will help boost global trade and bring the world out of the haze of the pandemic.