Service platforms cater to nation's expanding elderly group
Share - WeChat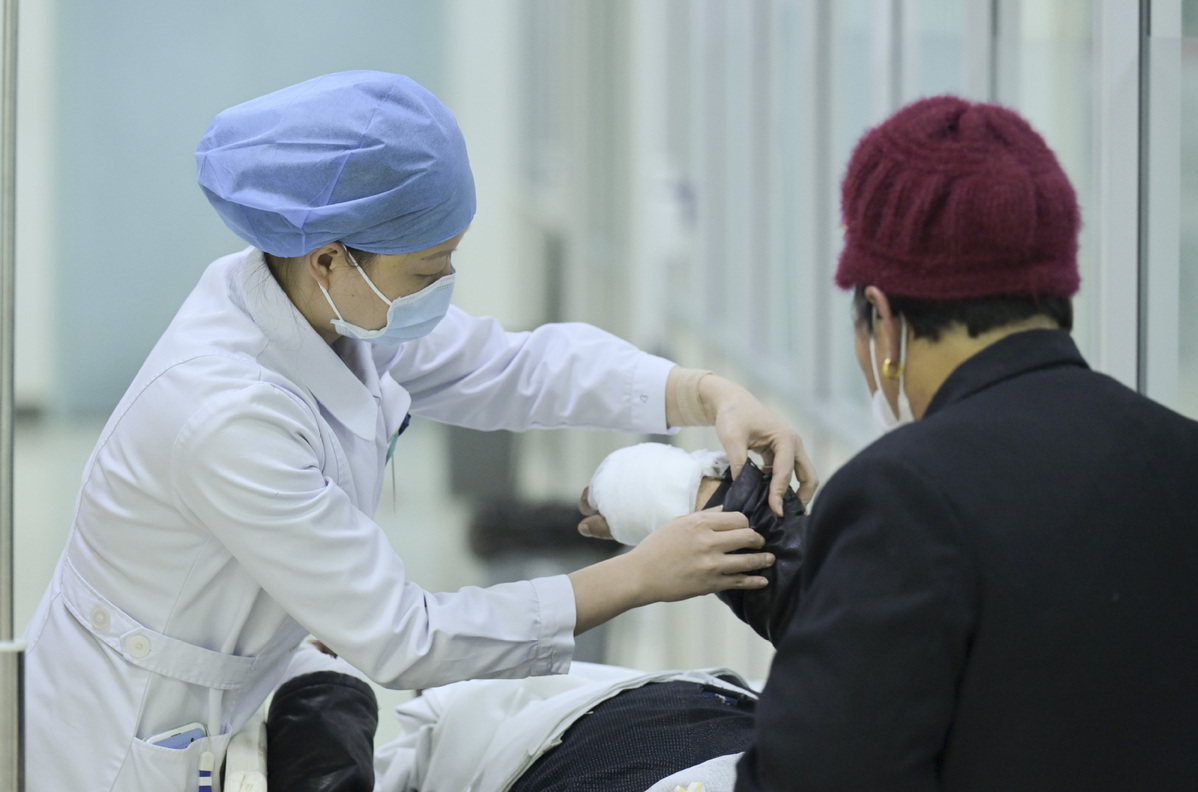 A college student on weekdays and part-time delivery driver on weekends, 26-year-old Lin Ran said the most surprising order he received was to accompany a 68-year-old to a doctor's visit.
"It was the day when I ran errands for people who ordered such services through on-demand retail platform Meituan. I got an order from a lady who offered to pay me about 400 yuan ($59) to accompany her father to the hospital," Lin said.
"At that time, one still needed to scan the health code attached to the hospital gate, fill out a series of online forms before getting in because of COVID-19 and confirm the appointment on an automatic machine in the hospital. I understand those procedures could be challenging to a senior who is not familiar with the internet," he said.
Aging in the digital age can be difficult for many people, especially those who live alone. Helping the elderly adapt to the environment and supporting them through challenges is emerging as a burgeoning business.
Li Banghua, an official with the Ministry of Civil Affairs, said at a recent news conference that at present, the proportion of elderly people who live alone has exceeded half of the total aging population.According to the Ministry of Civil Affairs, by the end of 2021, there were 267 million people aged 60 or above.
Li said that in some cities and rural areas, the proportion of those living alone even exceeds 70 percent. Living alone can be inconvenient, difficult and even unsafe.However, as a traditional mode of caring for the elderly, in-house senior care is also the choice for most families.
"At present, a large number of elderly people still prefer staying in their homes rather than going to a nursing home. The in-house senior care industry is on a rise buoyed by increasing demand and policy support," said Duan Mingjie, founder and CEO of AgeClub, a consulting and incubation service platform focusing on senior care businesses.
Lin, the part-time deliveryman,said he also receives orders like grocery shopping, paying for water and power bills, and even killing cockroaches for the elderly.
"There are a lot more elderly people than I thought who live alone and seek help for medication, transportation, personal care and everyday small things. Although their sons and daughters care about them, they find it hard to make time to do these things as they need to work, or they live in other cities and have little kids to take care of," he added.
Aside from accompanying seniors to medical appointments, there is also a growing number of orders asking for assistance with bathing and housecleaning. The elderly group also began to learn how to order food, pay for errand running and find hourly nurses through online platforms.
According to Meituan, in 2021,the search volume of phrases including "bath assistance for the elderly" increased by 808.06 percent year-on-year, and the order volume for "bath assistance for the elderly" increased by 1450 percent year-on-year.
In the first quarter of 2022, the search volume of "accompanying the elderly to the hospital" on Meituan increased by 424 percent year-on-year, and the relevant order volume increased by 95 percent year-on-year.
The government has also rolled out a series of supportive policies to promote the development of the in-house senior care industry.
In 2016, long-term care insurance began to be piloted, which targeted people who have been in a state of disability for a long time and focused on covering the spending of severely disabled people's basic life care and medical care. In 2020, the number of piloted cities expanded to 49.
This year, the Ministry of Civil Affairs and the Ministry of Finance arranged 1.1 billion yuan in public welfare funds to support 42 regions in building "in-house senior care beds" and providing home-based services for seniors who are disabled or have financial difficulties.
The government has also been promoting a mechanism that requires government officials, social workers and relevant personnel to visit seniors who are physically challenged or face difficulties in other daily life aspects.