China trims US Treasury bond holdings
Share - WeChat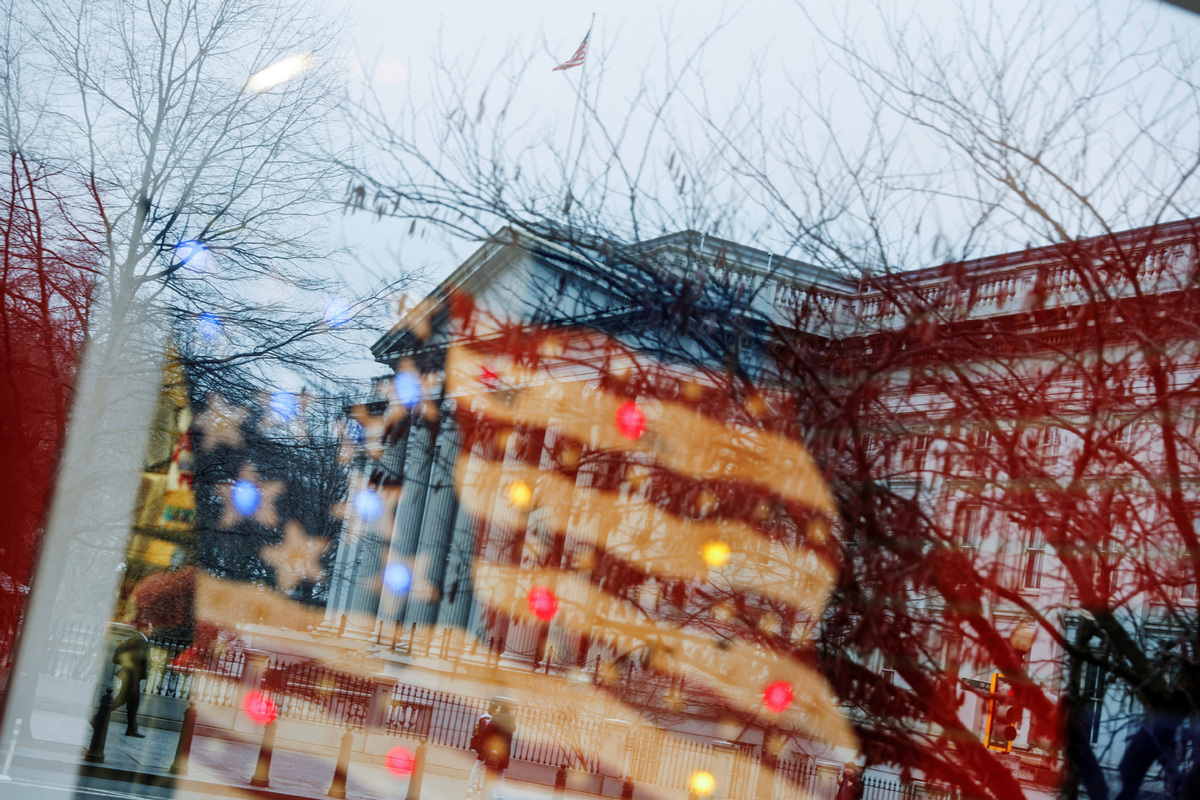 $870b figure in Nov lowest since June 2010, shows financial management
China continued to lower its holdings of US Treasury bonds as the US Federal Reserve is expected to maintain its hawkish stance over the following months, market observers said on Thursday.
According to Treasury International Capital data released by the US Department of Treasury on Wednesday, China decreased its holdings of US Treasury bonds by $7.8 billion in November, marking the third consecutive month of selling. With this, China holds about $870 billion worth of US Treasury bonds, the lowest amount since June 2010.
In October, China cut its holdings of US Treasury bonds by $24 billion, according to TIC data.
Yu Yongding, a member of the Academic Divisions of the Chinese Academy of Social Sciences, said China's reduction in its holdings of US Treasury bonds is a measure to adjust the country's balance sheet of overseas assets, which can enhance the security of its overseas assets and increase the net returns on overseas investment.
In November, foreign official institutions sold $12.2 billion of medium-and long-term US securities like Treasury notes and bonds, according to the latest TIC numbers.
Past TIC data show that several central banks sold US Treasury bonds for 49 months since October 2017. Analysts from China International Capital Corp interpreted such selling as a worldwide trend of "de-dollarization".
While the US dollar used to be a global safe haven, economies have been reducing their US Treasury bond holdings over the past few years to lower their over-reliance on the greenback. Such risks of over-reliance became apparent last year during the geopolitical tensions in Europe that were followed by Western financial sanctions on Russia. Diversification of foreign exchange reserves has been more widely adopted by central banks, said CICC experts.
Some economies have sold US Treasury bonds to maintain the stability of their own currencies when the US dollar was soaring over the past few months, they said.
However, Japan, the largest creditor of the United States, stopped its four-month selling that started in July 2022 and increased its US Treasury bond holdings by $17.8 billion in November, making the total sum exceed $1.08 trillion.
Cao Yubo, a financial market researcher from China Construction Bank, said investors tend to decrease their US Treasury bond holdings at a time of rising yields to lower their losses in asset value.They will increase such exposure when yields rise.
Data in the public domain showed the 10-year US Treasury bond yield came in at 3.366 percent on Thursday, the lowest since September 2022. The 2-year US Treasury note yield touched 4.07 percent, the lowest level since October 2022.
Hawkish expressions have been made by Fed officials recently.James Bullard, St. Louis Fed president, said the Fed should not "stall" on raising its benchmark rates until they are above 5 percent.
While admitting signs of easing inflation thanks to the Fed's sharp interest rate hikes, Loretta Mester, president of the Federal Reserve Bank of Cleveland, said that further rate hikes are still needed to decisively crush the worst inflation in four decades.
Steve Blitz, chief US economist of TS Lombard, a global economic and investment strategy research firm, said the market will start to assimilate the negative impact of economic recession in the US later this year, which will exert downward pressure on US Treasury yields.
The next TIC release, which will disclose data for December 2022, is scheduled for Feb 15.