2023 Happy Chinese New Year celebrations announced in UK
Share - WeChat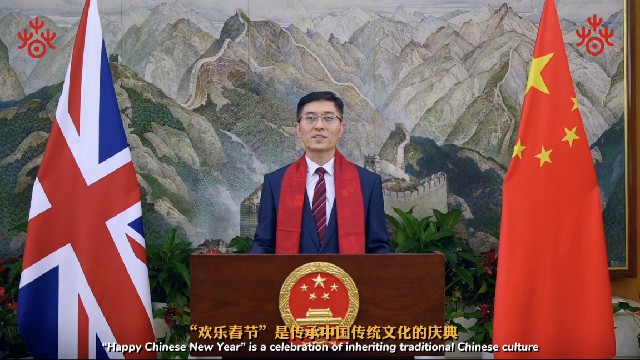 The press conference for the 2023 Happy Chinese New Year celebrations in the UK was held at the Cultural Section of the Chinese Embassy in London, on Tuesday.
Yang Xiaoguang, chargé d'affaires of the Chinese Embassy in London, said that in recent years, various Chinese New Year celebrations have been held across the UK and have helped to deepen the mutual understanding between the Chinese and British people. The concepts of hope, home, harmony and health, on which the events are based, have been widely recognized by people in the UK.
Li Liyan, minister counsellor of the Cultural Section, said that he thinks this year's Chinese New Year celebrations across the UK will not only deepen British people's understanding of Chinese culture, but also enhance the development of China-UK relations.