Yellow River protection efforts bolstered
By ZHAO RUIXUE in Jinan, SHI BAOYIN in Zhengzhou,SHI BAOYIN and YUAN HUI in Hohhot | China Daily | Updated: 2023-01-19 07:35





Share - WeChat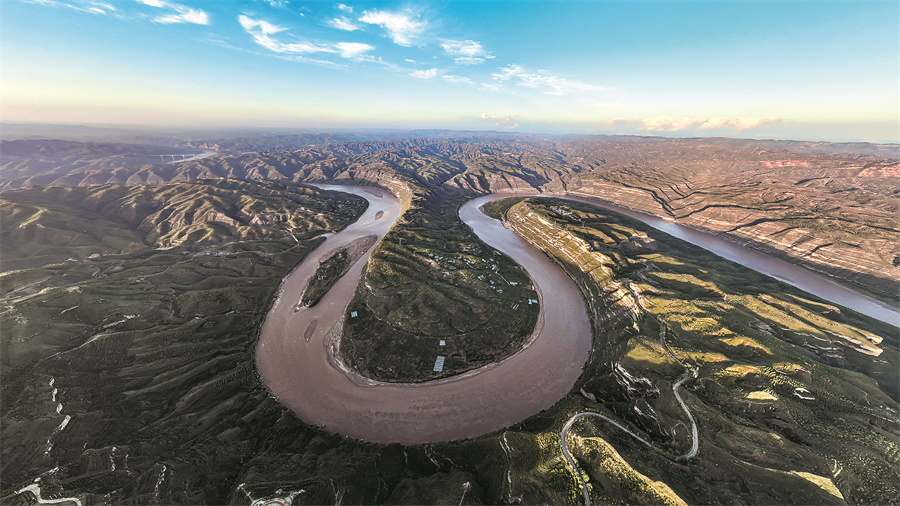 New law to safeguard waterway, strengthen its governance
China's top legislature passed the Yellow River Protection Law on Oct 30 to further enhance the waterway's governance and protection. The law will take effect on April 1.
This is good news for Zhang Fei, who works at a Yellow River administration bureau in Kaifeng, Henan province. He spent the past 17 years building and guarding embankments along a section of the river.
Zhang's grandfather and uncle also worked to ensure safety along the waterway, and he learned a lot about the river from his grandparent.
"For generations, flood control was the major challenge faced by front-line workers on the Kaifeng section of the river," Zhang said.
The waterway zigzags for thousands of kilometers, carrying considerable amounts of silt. In the urban area of Kaifeng, the Yellow River poses challenges to residents' safety in the flood season due to its silt deposits, Zhang said.
He learned from his grandfather that the river burst its banks in 1953, when it rose about two-thirds of the way up an embankment in the city, putting hundreds of residents at risk. For nine days and nights, Zhang's grandfather led a team to repair the structure.
In autumn 2021, some areas on the lower reaches of the river saw their worst flooding for two decades. Zhang and his teammates worked on the frontline for a month to keep embankments safe.
"Since the founding of New China, large-scale protection of the river has been carried out and great achievements have been made in flood control. Still, in flooding seasons, we never lower our guard, in order to keep the embankments safe," Zhang said.
Flooding is not the only challenge faced by those living in the Yellow River Basin.
According to experts, the river and its basin have long faced problems such as water shortages, water and soil erosion, and a deteriorating ecological system.