UN chief calls for bridging divides, restoring trust at Davos
Share - WeChat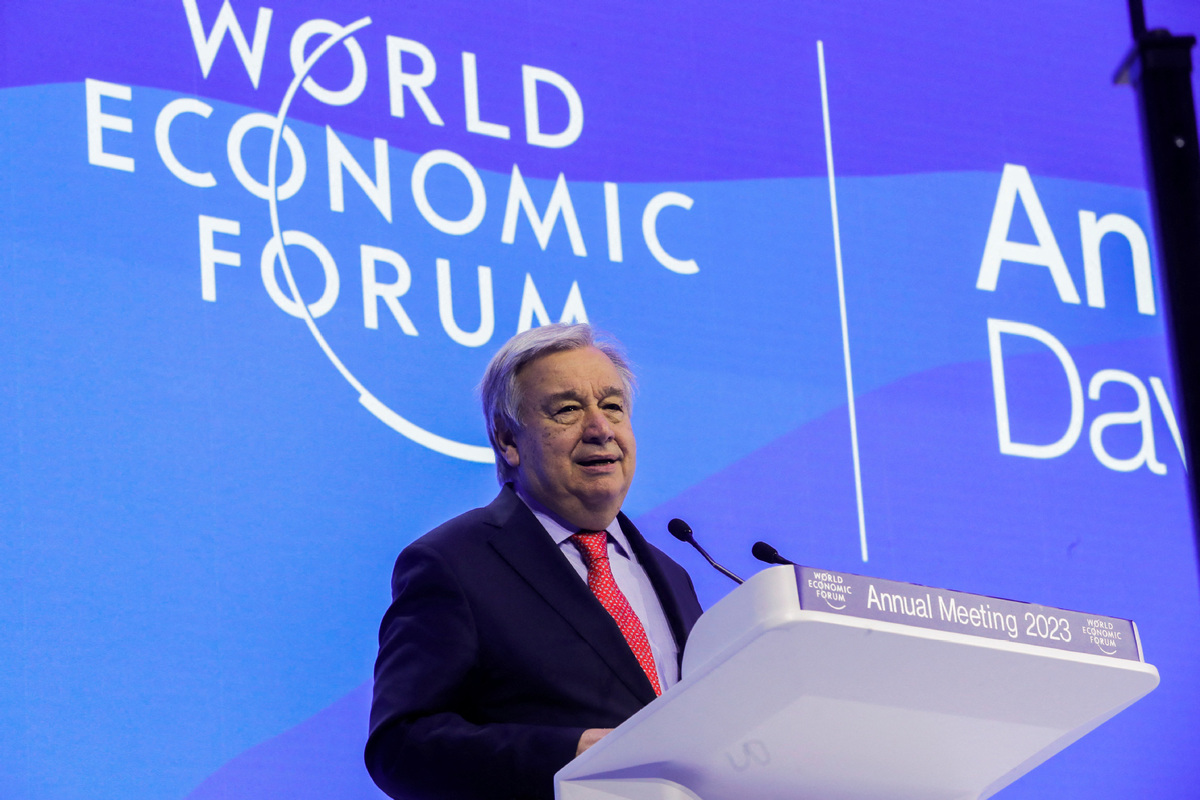 DAVOS, Switzerland - United Nations Secretary General Antonio Guterres on Wednesday called for bridging the divides plaguing the world and restoring trust in his address at the World Economic Annual Meeting 2023 here.
The world faces interlinked challenges and "the gravest levels of geopolitical division and mistrust in generations," he said, noting that "we need to bridge all these divides and restore trust."
According to Guterres, "our world is plagued by a perfect storm on a number of fronts." The challenges include the slowdown of global economic growth, the cost-of-living crisis, supply chain disruptions, the energy crunch, geopolitical conflicts, the COVID-19 pandemic and the climate crisis.
The theme of the WEF Annual Meeting -- "Cooperation in a Fragmented World" -- "perfectly sets out the dilemma: we need cooperation, yet we face fragmentation," he said.
He also urged the world to reform and build fairness into the global financial system. "Developing countries need access to finance to reduce poverty and hunger and advance the Sustainable Development Goals," he said.
"Bridging divides and restoring trust means meaningful climate actions ... We must act together to close the emissions gap, to phase out coal and supercharge the renewable revolution," he said.
Developed countries must provide financial and technical assistance to help major emerging economies accelerate their renewable energy transition, he said.
The UN chief called for efforts to advance the Sustainable Development Goals. He also urged the expansion of economic opportunities for women, greater engagement and cooperation for vaccine equity, and the achievement of global food security.
"Now, more than ever, it's time to forge the pathways to cooperation in our fragmented world. The world can't wait," he said.
The WEF Annual Meeting lasts until Jan 20.