Legacies of Winter Olympics drive sports boom
Share - WeChat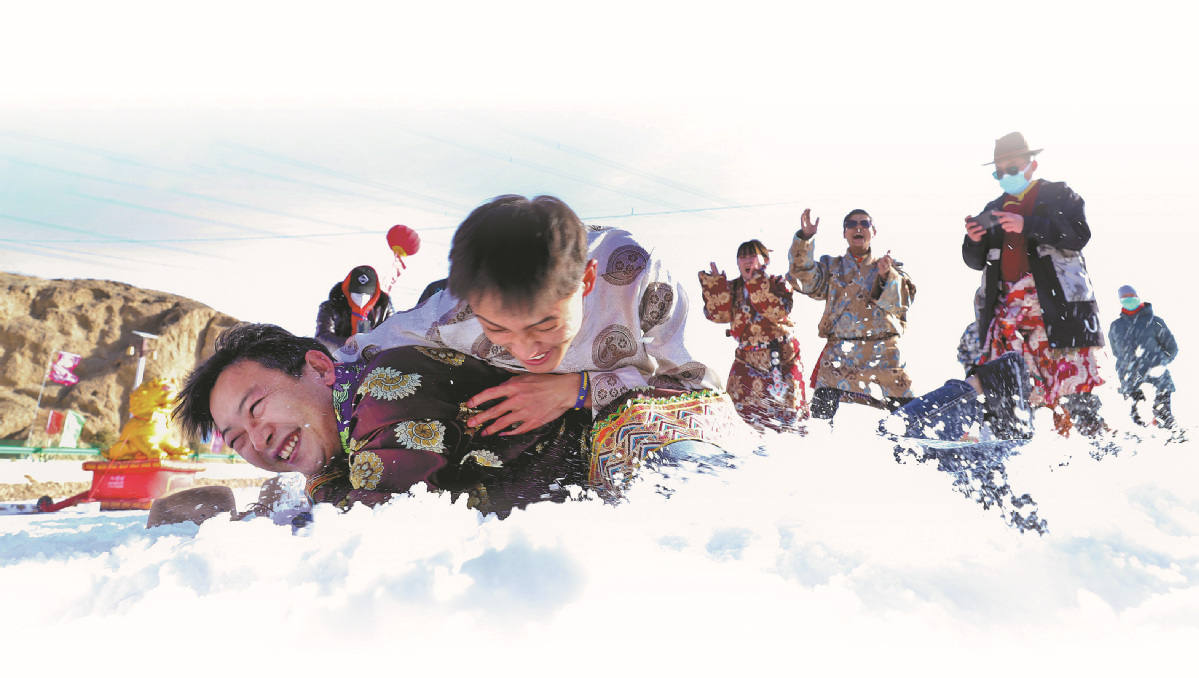 Organizers capitalize on strong appeal of Beijing 2022
Last year's Beijing Winter Olympics are fueling a seasonal sports boom in China.
Since the Games opened on Feb 4 to international acclaim, Chinese organizers have fully realized their ambitions to capitalize on the strong appeal of the events — evidenced by busy scenes at winter sports venues nationwide ahead of Spring Festival.
Most of the official Beijing 2022 competition venues, which impressed top Olympians with their sleek designs and facilities, reopened to the public at the end of last year. The venues have become popular destinations for the first-class services and events they offer.
Genting Snow Park, located in Olympic co-host Zhangjiakou, Hebei province, has stood out this winter as one of the busiest Beijing 2022 venues in the post-Games era.
Only midway into the 2022-23 snow season, some 30 events, including professional and amateur competitions, junior training programs and skiing festivals, have been scheduled at the mountain resort. A total of 20 gold medals were up for grabs in Genting during Beijing 2022 for events ranging from freestyle skiing to snowboarding.
Wang Shitong, the resort's general manager for mountain operations, said the Olympic facilities and upgraded services at the venue have been a game-changer for its recovery from the pandemic.
"Having served the world's best as an Olympic venue definitely gives us a huge advantage, both from marketing and operational perspectives," Wang said.
"Our whole team, from snow-making and course building to emergency response, has improved greatly thanks to the hands-on involvement in operations during the Olympics, so that technically, the experiences we now offer to our customers are on the next level."
Since the beginning of the winter season in mid-November, Genting has opened to the public 41 snow courses, including three that hosted parallel giant slalom, skiing and snowboarding cross and slopestyle competitions at Beijing 2022.
According to the venue's marketing department, the resort receives about 4,000 visitors a day during weekends and 2,000 on weekdays. Business has returned to the pre-pandemic level.
As a common practice at Olympic venues, Genting's mountain operations team has remodeled some of the courses built for highly technical Olympic events to accommodate skill levels among amateur participants.