New Chinese buses roll into Mongolia
Share - WeChat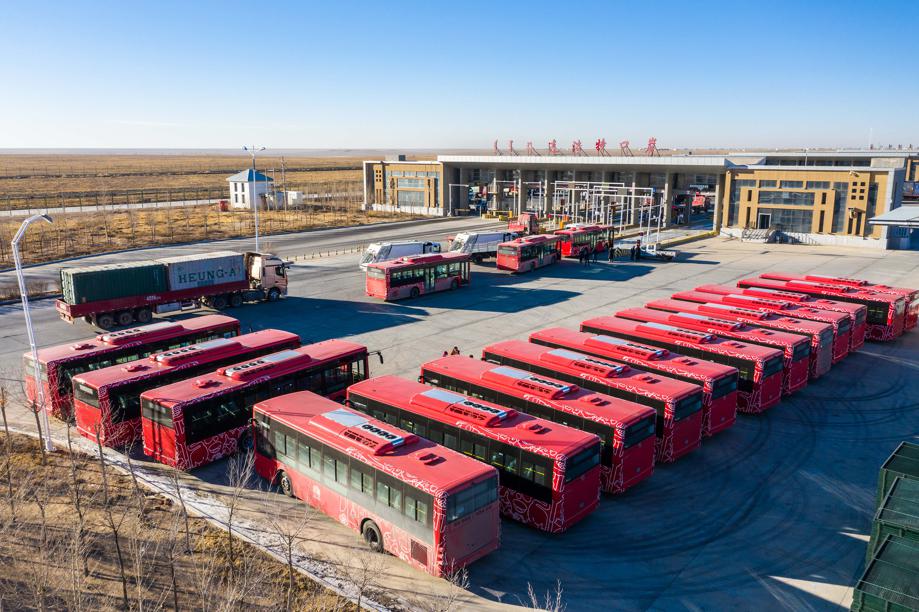 A fleet of 18 domestically produced buses passed their customs export clearances on Monday at Ereenhot Port in the Inner Mongolia autonomous region and headed to Ulaanbaatar, capital of neighboring Mongolia.
It was part of a tranche of 224 buses that will be exported to Ulaanbaatar for public transport, with 189 buses to be exported before Spring Festival, which falls on Jan 22.
Gao Yang, general manager of Inner Mongolia Xiangnuo International Freight Forwarding Co — the company in charge of the exports — said that after adjustments in the customs policies at the port, the speed of clearances was faster. The cost of exporting one bus had been reduced by more than 3,000 yuan ($444).
The exported buses are among the first export goods to enjoy relaxed customs clearance policies since China downgraded its management of COVID-19 on Jan 8. Under the new policy, the customs process at Ereenhot Port has gradually returned to normal. This means that Mongolian drivers and passengers can drive truckloads of goods into China, which significantly improves efficiency.
Meanwhile, the types of imported and exported goods are also increasing. These are mainly mechanical equipment, household appliances and commercial vehicles.
Ereenhot Port, the largest land port on the border of China and Mongolia, handles 70 percent of all cross-border land transport tasks.
With the approach of Spring Festival and the adjustment of port customs clearance policies, imports and exports of goods at Ereenhot Port have shown an upward trend, which is predicted to continue. More than 280 trucks enter and exit the country through the port every day.