Dancing to an inner rhythm
Share - WeChat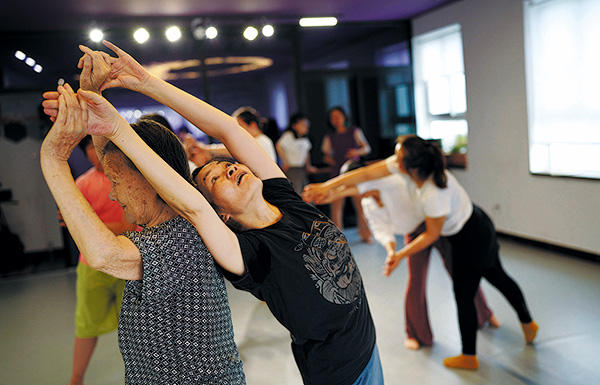 As the COVID-19 pandemic put shows on hold over the past three years, Jiang Keyu and Romuald Abbe, a dancer couple, found their "stage" in Xixincheng village in the suburbs of Beijing.
Nicknamed "purple house" by locals for its wall color, their two-story studio has become a place where dance empowers villagers to express themselves through body movements, according to Jiang. She hopes dance can help them find their outlet of feelings and encourage them to seize the moment.
Jiang and her husband, Abbe, who is from Cameroon, are choreographers and dancers, and set up their dance company in Beijing in early 2017.
Jiang graduated from the Beijing Dance Academy after studying modern dance choreography in 2004, when she was 23. From 2005 to 2009, while working on a governmental cultural project, she went to Cameroon to build its National Dance Group and train dancers. There she met Abbe. They got married in 2012 and have a son and a daughter.
Their busy life was interrupted by the pandemic, which caused dozens of their performances to be canceled in the past three years.
Most Popular