Media pioneer keen to tell an optimistic story
Share - WeChat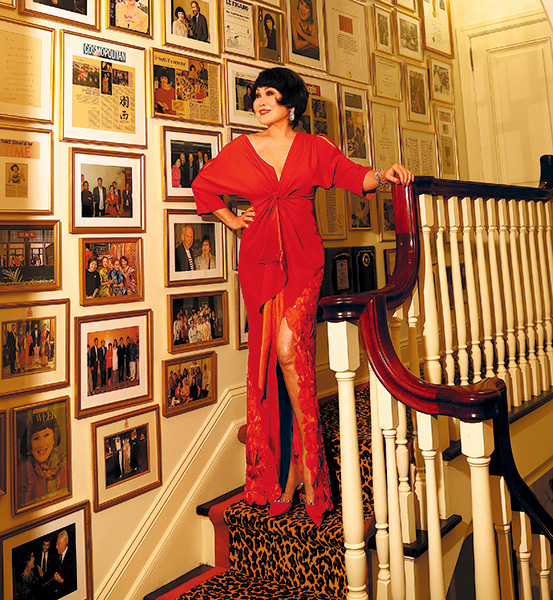 When she was a child, Yue-Sai Kan was told by her father that she should always aim to be the first to walk on the moon because no one remembers the second.
What her father said has been a driving inspiration over the years for her to become an Emmy-winning television producer, bestselling author and successful entrepreneur.
Her new book Be a Pioneer, which is the tenth she has penned and her first Chinese-language autobiography, was released after three years in the making. It was also inspired in part by her father's words.
"Actually many people have asked me to write an autobiography. I have been asked numerous times already but I always felt that it was not the right time for me to sit down and give thanks for my life and also I did not think my life was so exciting anyway," says Kan.
However, her publisher thought otherwise, telling her that since she lived through interesting times in China, and was both witness and participant, she should write the book as a historical record.
"All the things I have done — my successes and my failures — can be a good example to young people in particular. I think that's the main reason why I wrote the book," says Kan, adding that the COVID-19 lockdown gave her the unexpected opportunity to do some thinking about her life.
In the book, Kan included a lot of pictures taken from her early life. By scanning a QR code, readers are also able to see video clips from the period. "I am a television person, so I thought these videos were a great way to connect with my readers," she says.
When writing an autobiography, the biggest challenges are not only how to present one's life, but also remembering it in the first place. To help with reconstructing her story, Kan asked the many friends and colleagues she made over the years to write down their memories of her from earlier times. So besides featuring Kan's own words, the new book is also filled with those of her friends, which gave Kan new insight into herself.
"My assistant Stephanie wrote about my marriage. I was getting a divorce. She mentioned that I was crying every day, which I did not remember, and she said that I was frantic because we were running out of cash for the company. My housekeeper reminded me that before the launch of one of my events she found that I had fainted in the bathroom. I was so exhausted that I was getting sick. They know more about me than myself," Kan says.
Most Popular