Shanxi publishes information about Zhou Dynasty tomb
Share - WeChat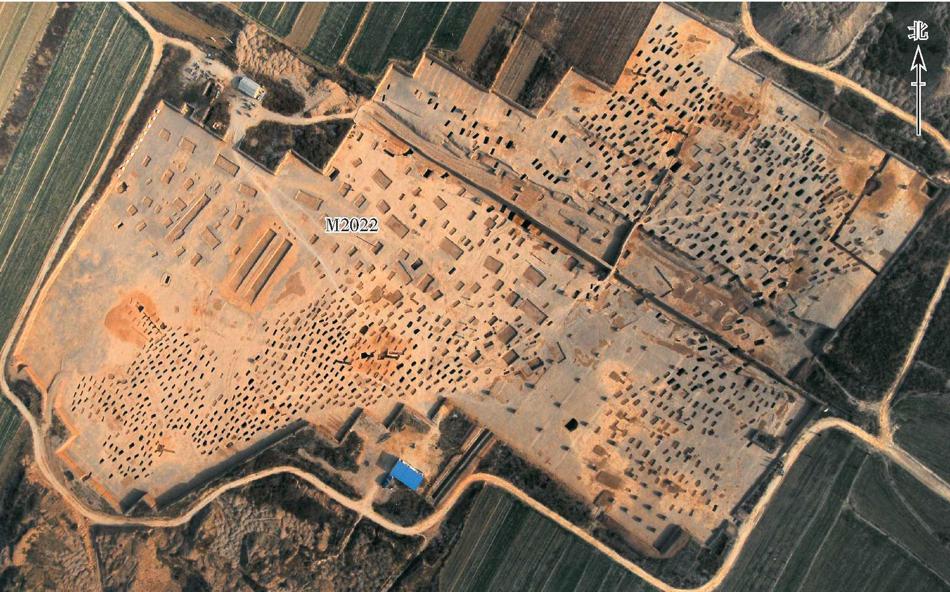 The Shanxi Institute of Cultural Relics and Archaeology published new archaeological excavation information on Wednesday describing what was found in a tomb dating to the Western Zhou Dynasty (c. 11th century-771 BC) in Jiangxian county of Yuncheng, Shanxi province.
Based on size, the funerary objects inside and some other characteristics, archaeologists from the institute have tentatively identified tomb M2022 as a royal tomb of the Hengshui Western Zhou Dynasty tomb group.
The Hengshui Western Zhou Dynasty tomb group was found in 2004. From 2004 to 2007, a joint archaeological team composed of the Shanxi Institute, the Yuncheng Cultural Relics Work Station and the Jiangxian Cultural Relics Bureau conducted a salvage excavation.
The tomb group was found well preserved and divided into three excavation areas, with a total of 1,299 ancient tombs and 33 chariot pits.
Archaeologists unearthed a large number of funerary objects inside M2022, including 1,045 bronze objects and 60 jade objects.
The tomb, which has a large chamber, with a chariot pit on the east side, suggests that its owners had high social status.