Haomo, ByteDance unveil China's largest autonomous driving computing center
Share - WeChat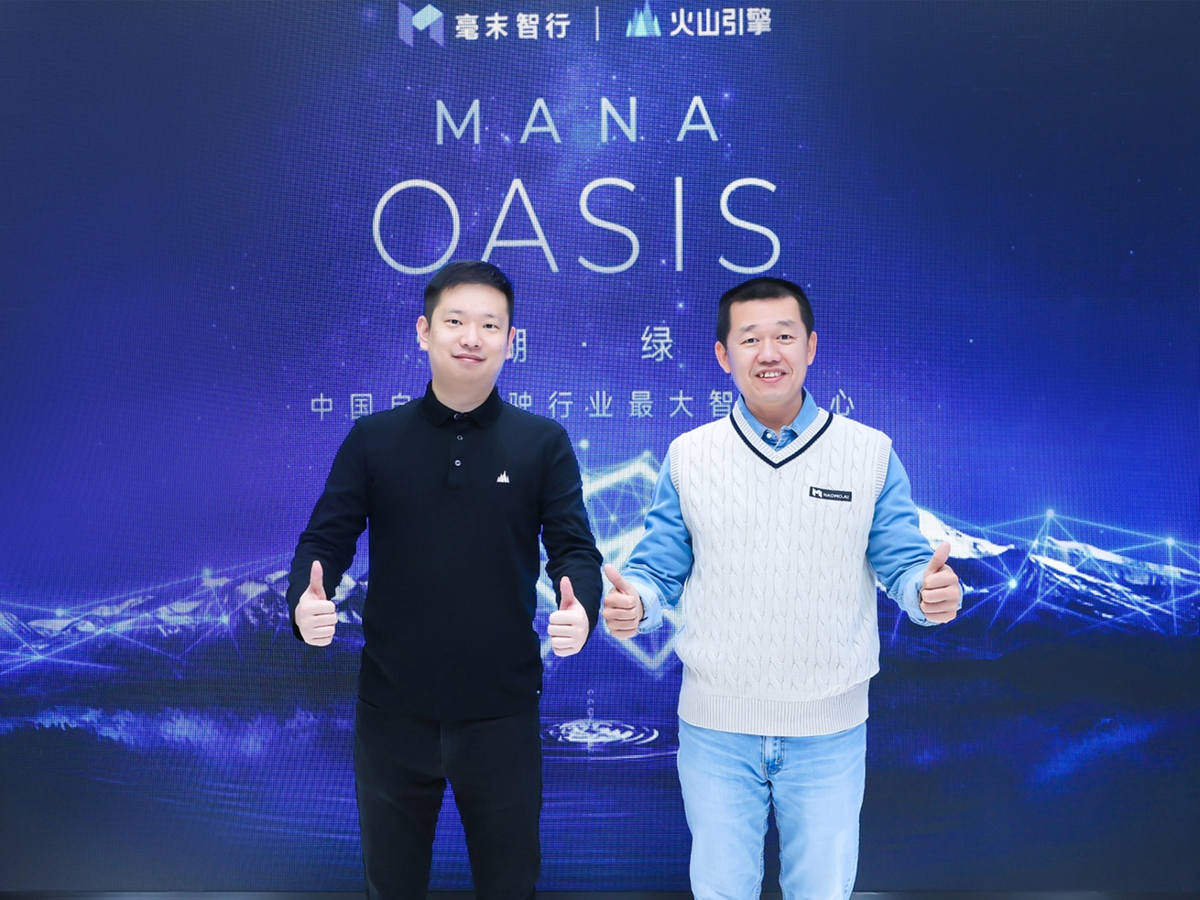 Autonomous driving startup Haomo.AI launched on Thursday China's largest autonomous driving computing center together with Volcano Engine, a cloud service platform owned by ByteDance.
The center, called the Mana Oasis, has a total computing power of 670 Pflops, which means it can perform 670 quadrillion floating-point operations per second, higher than any other facilities of its kind in the country.
Gu Weihao, CEO of Haomo, expects the center to further improve the capabilities of the company's autonomous driving products.
Tan Dai, president of Volcano Engine, said the two companies will promote the development of intelligent training in the autonomous driving industry, and accelerate the commercialization of autonomous driving technology.
With the Mana Oasis, Haomo has updated its five models for developing autonomous driving, namely the visual self-monitoring model, the 3D rebuilding model, the multi-modal mutual supervision model, the dynamic environment model, and the driver self-supervision model.
In the first half of 2024, Haomo plans to introduce its autonomous driving solution HPilot into 100 cities across the country.
Autonomous driving is developing fast in countries including China, the world's largest vehicle market.
Haomo Chairman Zhang Kai estimates that 70 percent of new passenger car models in China by 2025 will feature high-level smart driving functions.
Data from market research firm Research and Markets showed the global autonomous vehicle market was valued at $76.13 billion in 2020 and is projected to hit $2.16 trillion by 2030, registering a compound annual growth rate of 40.1 percent from 2021 to 2030.