Online courses in Ningxia offer immersive and interactive learning
Share - WeChat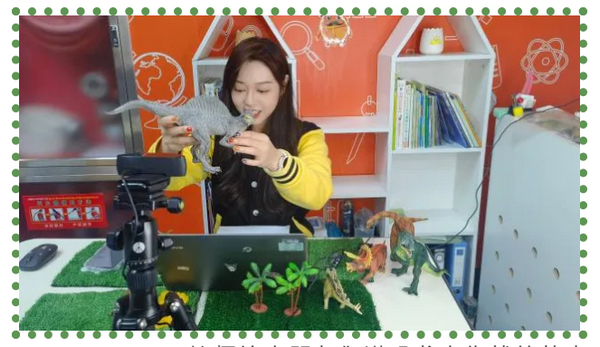 Quality courses that promote science and traditional Chinese cultures among youngsters have been offered by the China Soong Ching Ling Science and Culture Center for Young People to kindergartens, primary schools and middle schools in Pengyang county, Ningxia Hui autonomous region, in recent months.
As a move to empower rural vitalization, the center launched several charity projects in September, including a science-promotion session for young children, a tinkering workshop that trains attendees' hands-on ability and online courses that get students closer to intangible cultural heritages. Nearly 1,200 students in Pengyang have participated in the project thus far.
For instance, to promote intangible cultural heritages, teachers from the center has integrated knowledge of history, fine arts and literature into online courses and sent raw materials to schools in Pengyang for local students to make handicrafts on their own. Instructive tutorials have been filmed in advance for the students to learn the whole process step by step.
On the other hand, the tinkering workshop encourages students to use their imagination and come up with creative ideas on making their own stationeries.
All of those courses seek to ensure an immersive and interactive learning experience for a wider group of students. Teachers from local schools can help students better comprehend what they've learned from the online tutorials.
The center plans to carry out more online courses to provide students from remote places an easier access to high-quality educational resources.
Most Popular