Nation's PV growth, exports chase demand
Share - WeChat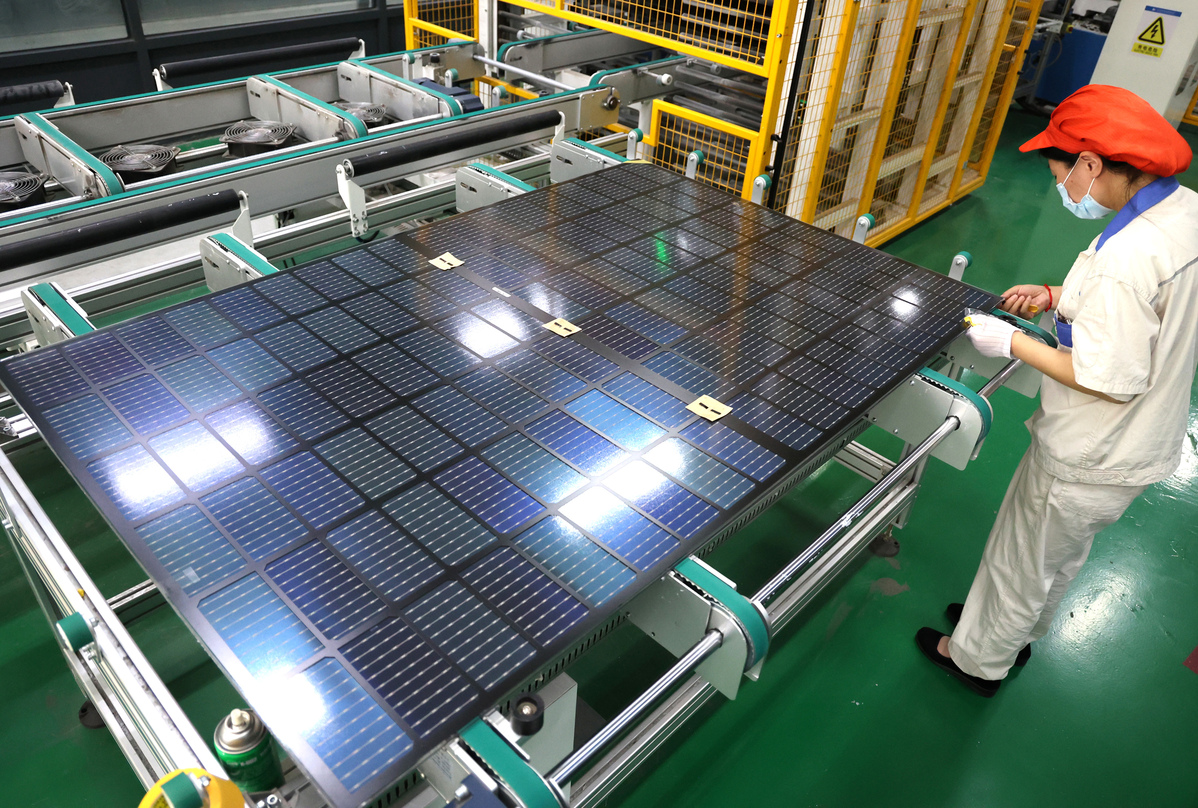 China's new photovoltaic installations grew 98.7 percent year-on-year to 58.24 gigawatts during the first 10 months this year as the country has actively promoted solar power development in recent years.
Exports also hit a record high amid surging demand overseas, hitting $44.03 billion, up 90.3 percent year-on-year, contributing to the global low-carbon energy transition and energy security, according to figures released by the China Photovoltaic Industry Association.
The share of modules exported to European markets now accounts for more than half of the total as demand for PV products in Europe climbs. Demand from Spain, Germany and Poland is growing significantly, according to Wang Bohua, chairman of the association.
The South American market, especially Brazil, also showed strong growth, he said.
The association expects new solar capacity in 2022 will be on course to hit a record as the country goes full throttle on its green energy transition.
Total installations are expected to further gain momentum to stand between 80 GW and 100 GW this year, breaking last year's record of some 55 GW, said Wang.
Robust market demand has driven strong growth in solar panel manufacturing. In the first three quarters, the output of four major products — polysilicon, silicon wafers, cells and modules — exceeded last year's total, with year-on-year growth of more than 40 percent, said the association.
"The rocketing exports and newly added installed capacity, as well as investment, are a result of supportive domestic policies for new energy development in the country as it's in full swing to transition to a low-carbon society," said Jiang Yali, a solar analyst at BloombergNEF.
China, the world's largest producer of wind and solar energy as well as the largest domestic and outbound investor in renewable energy, is already leading in renewable energy production figures, according to the Center for Strategic and International Studies.
In recent years, China has been stepping up the development of renewable energy, including solar and wind power, with massive achievements in the sector as the country aims to peak carbon dioxide emissions by 2030 and achieve carbon neutrality by 2060.
The country will see its installed capacity of renewable energy account for more than half of the country's total by 2025, from 42.4 percent — 930 million kilowatts — by the end of 2020, said the National Development and Reform Commission, the country's top economic regulator.
zhengxin@chinadaily.com.cn