Chinese startup DPU chip K2 successfully brought up
Share - WeChat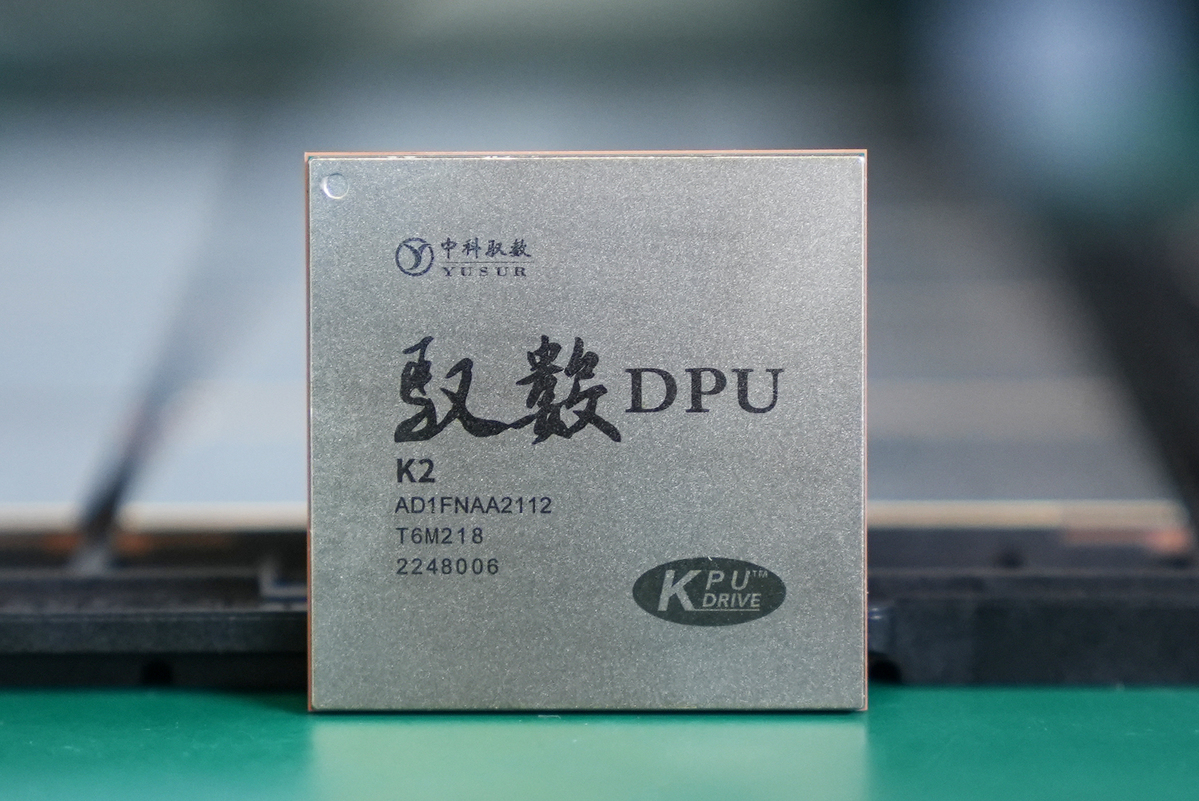 Yusur, a leading Chinese startup on data processing units, or DPUs, announced on Friday that its self-developed DPU chip K2 was successfully brought up, which will also become the country's first homegrown DPU chip.
"The move has laid a solid foundation for the large-scale mass production of DPU chips, especially amid opportunities brought by the country's east-data-west-computing mega project," said Yan Guihai, founder, and CEO of Yusur.
Adopting 28 nanometer process, the chip can achieve an ultra-low latency of 1.2 microseconds and support a 200G network bandwidth. It can be widely used in scenarios such as financial computing, high-performance computing, data center, cloud native and 5G edge computing.
DPU is known as the third mainstream chip after CPU, or central processing unit, and GPU, or graphics processing unit. It is widely considered by countries worldwide as a key technology for the next generation of chip competition.
Yusur, which is backed by the Chinese Academy of Sciences, has been certificated by the Ministry of Industry and Information Technology as one of China's "little giant" companies, which refer to companies that specialize in niche sectors, command a high market share, and have strong innovative capacity and core technologies.