Global young entrepreneurs see opportunities in international alliance
Share - WeChat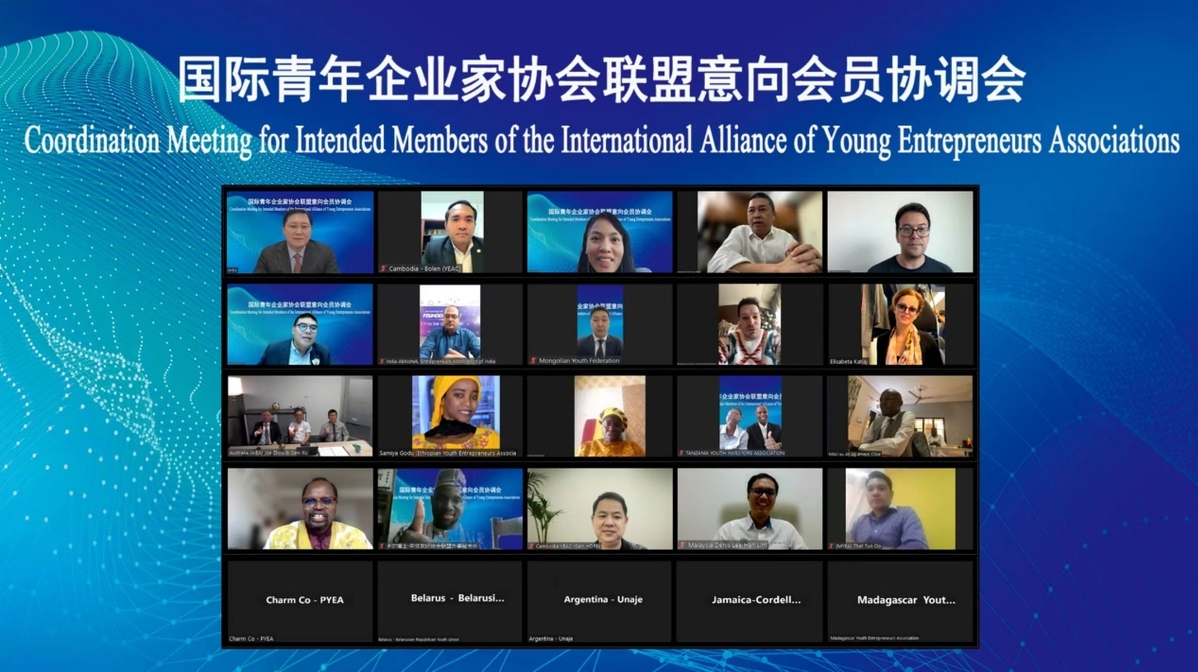 Fluctuations in the global economy have rattled enterprises' nerves, but a batch of young entrepreneurs are looking for ways to unite in the turmoil.
The China International Youth Exchange Center (CIYEC), an organization for international youth exchanges and cooperation, offered an outlook on setting up the "International Alliance of Young Entrepreneurs Associations (IAYEA)" while organizing a coordination meeting for intended members on Dec 20.
The CIYEC said its aim is to establish a platform for associations of young enterprises and those with innovation businesses and entrepreneurship, facilitate exchanges and cooperation for multilateral benefits and the recovery of the global economy.
"Young entrepreneurs will get updated policies on trade, investment and innovation, help in ensuring project implementation, and acquire more opportunities to attend business events," said Zhang Hua, director of the CIYEC.
As global markets have shifted in recent years, associations of young entrepreneurs expect to seize the opportunity to develop their businesses by leveraging their advantages in their respective industries, resources, and wisdom.
"China is Thailand's largest partner in tourism. Before the COVID-19, the number of Chinese tourists could reach 10 million a year. We really hope people's daily life can return to normal and we are looking forward to more cooperation with China," said Kraisorn Chatlekavanich, head of the Connect International of Young Entrepreneur of the Thai Chamber of Commerce.
"Being in the center location of Southeast Asia, Malaysia has great advantages in logistics. Based on this expected-to-establish alliance, we hope to establish business relationships with more young entrepreneurs to share development opportunities," said Tan Chee Hiong, chairman of the Malaysian Young Entrepreneurs and Businesses Association.
Over 20 associations of young entrepreneurs around the world have shown their interest to join the IAYEA. They will be invited to attend the Conference on International Cooperation and the Development of Young Entrepreneurs in 2023.