Moves on data set to drive digital fields
Share - WeChat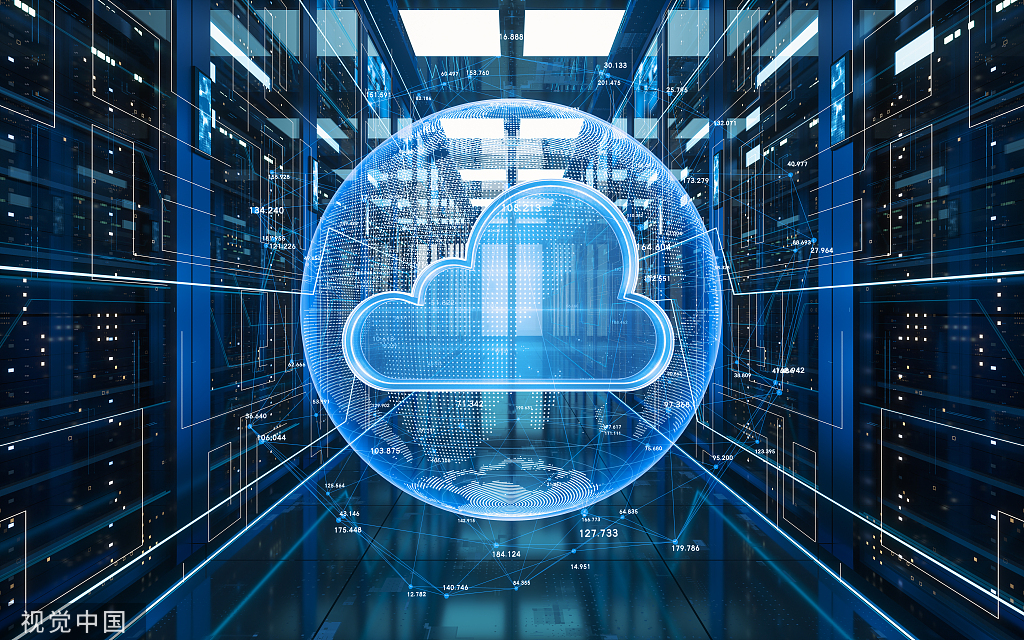 Experts: Guideline will align emerging industry with development, security
China's latest efforts to build basic systems for data and put data resources to better use are expected to activate the value of data elements, inject fresh impetus into the digital economy and promote high-quality development, industry experts said on Tuesday after reviewing a guideline.
The guideline, jointly released on Monday by the Communist Party of China Central Committee and the State Council, China's Cabinet, stated the country's basic systems for data will involve the establishment of a data property rights system, a circulation and trading system, a revenue distribution system, and a security governance system.
The country will take steps to give full play to the role of data resources, lower the threshold for market entities to gain access to data, and promote the sharing of the development dividends of the digital economy by all, the guideline stated.
"The construction of basic systems for data is a matter of national development and security. As a new type of production factor, data have been rapidly integrated into various areas like production, distribution, circulation, consumption and social service management," said Long Haibo, a senior researcher at the Development Research Center of the State Council.
Long emphasized that data elements have played an increasingly important role in accelerating transformation and upgrade of industries, and propelling in-depth integration of the digital economy with the real economy, which has become a key gateway to promote high-quality development.
The 20 key measures to build basic systems for data are of great significance in fully taking advantage of the country's vast data and rich application scenarios, promoting the standardized circulation and trading of data resources, and giving a big boost to the digital economy, Long noted.
Efforts should also be made to promote the efficient use and circulation of public data, enterprise data, and personal data as per regulations, improve the governance efficiency of data resources, and actively participate in the formulation of international rules on cross-border data flows, according to the guideline.
Data from the National Industrial Information Security Development Research Center showed the revenue of China's data elements market is projected to rise from 81.5 billion yuan ($11.7 billion) in 2021 to 198.9 billion yuan in 2025, with the compound annual growth rate surpassing 25 percent during the 14th Five-Year Plan period (2021-25).
The country will establish a data property rights mechanism framework that covers data resource ownership, data processing and usage rights, and management rights of data-related products, as well as build a multi-party data governance pattern involving government, enterprises and society, said the National Development and Reform Commission.
Experts said collecting, managing and making good use of data resources are key to bolstering the development of the big data sector.
Pan Helin, co-director of the Digital Economy and Financial Innovation Research Center at Zhejiang University's International Business School, said: "Data elements are the key factors driving the artificial intelligence and big data industry. Facilitating the circulation of data resources will enable data producers and holders to transfer data to users through data trading, empower the real economy, and explore the value of data elements."
Blockchain technology should be leveraged to further confirm protection for data-related rights, which is also the prerequisite for data transaction and circulation, Pan said, calling for efforts to increase investment in frontier technologies to ensure data security.
There will be surging demand for computing infrastructure like computing hubs and data centers, as well as homegrown servers, chips and operating systems, along with the expanding transactions for data elements, he said.
Noting data resources serve as the basis of development of the digital economy, Ma Yanxin, a researcher at the Law School of South China Normal University, said circulation and transaction of data factors are currently mainly concentrated in the sectors of electric power and finance, and more efforts should be made to enrich data transaction scenarios.