Tech firms ramp up efforts in e-ink displays
Share - WeChat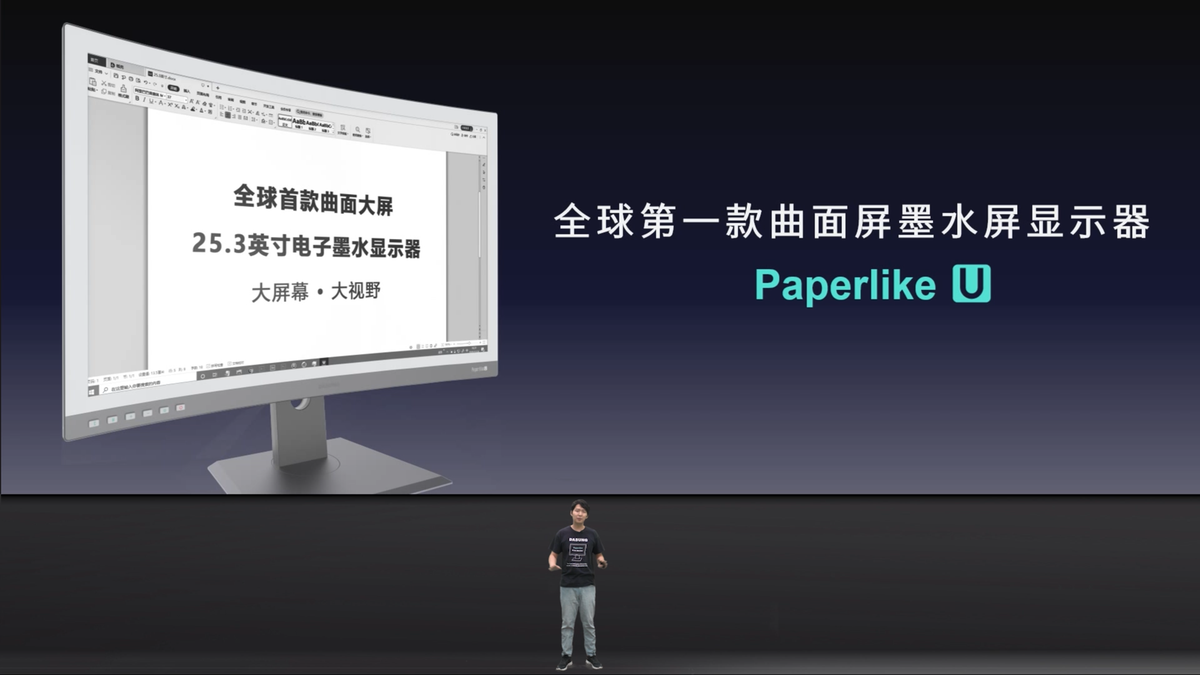 Chinese electronic ink display company Beijing Dasung Tech Co Ltd is looking to bolster the application of e-ink screens in a broader range of segments, including monitors, tablets and smartphones, and attract a new breed of consumers through the design of diversified products.
Chen Rui, co-founder and chief technology officer of Dasung, said the company has invested heavily in developing e-ink screens with a high-speed refresh rate and expanded the application scenarios of paper-like displays from e-book readers to e-ink monitors, tablets and smartphone displays.
E-ink, also known as "electronic ink" or "electronic paper," is a display technology known for its low power consumption and visual similarity to ink on paper. Unlike traditional screens like LED, which often comprise individual pixels that each display a color, e-ink screens rely on chemistry and are made of a thin film on top of millions of small capsules filled with particles floating in a clear fluid.
"Amazon's Kindle has done very well in e-book readers but the targeted users of e-readers are relatively limited. Therefore, the question of how to take the lead in introducing new products through continuous innovation, as well as expanding different user groups and applications might be the key to promoting the large-scale use of e-ink screens," Chen said.
The e-ink screens will likely be a new highlight and innovation for the mobile phone sector, Chen said, adding the company hopes to cooperate with major smartphone manufacturers and jointly roll out related e-ink products.
He noted currently, e-ink screens remain a niche market and more efforts are needed to make breakthroughs in technologies and tap potential demand of users via a variety of new products.
The company has recently launched its latest flagship products, including the world's first 25.3-inch (64.3 centimeters) curved e-ink monitor Paperlike U and the world's first 6.7-inch e-ink smartphone display Link.
Founded in 2014, Dasung aims to drive the application of paper-like displays on smart devices and the innovation of various types of e-ink screens. Unlike traditional liquid crystal displays, where a backlight is projected toward the eyes, the e-ink display reflects ambient light from the environment and provides a paper-like viewing experience with wide viewing angles and low power consumption, thus reducing eye strain, experts said.
According to market research company TrendForce, the revenue of the global e-ink screen market reached $3.1 billion in 2021, and the figure is expected to amount to $20.34 billion in 2026, with a compound annual growth rate reaching 45.62 percent.
"The main users of e-ink screens are university teachers, students and programmers, who spend a lot of time in front of a computer or electronic terminals, as well as people with dry eye syndrome. They have shown a strong demand for eye protection," Chen said.
Dong Hui, an analyst with internet consultancy Analysys in Beijing, said the e-paper can be used in the office equipment segment and the large-sized, flexible e-ink screens with a handwriting function have huge growth potential amid the country's efforts to achieve its carbon peak and neutrality goals.
Chen noted as the number of people using e-ink screen products increases and production capacity gradually improves, the costs of producing e-ink screens will witness a decline.
Dasung has sold its products to 78 countries and regions around the world, mainly focusing on the United States, Japan, Europe and other developed markets, where local people pay more attention to health and have the strongest purchasing power and demand, he added.
Data from market consultancy Runto showed that along with the popularization of paperless offices and digital reading, the shipment of large-size e-paper devices will reach about 15 million units in 2022, an increase of more than 15 percent year-on-year.
Other Chinese companies are expanding their footprint in the e-ink screen segment. In May, Hanvon Technology unveiled its latest e-reader, which enables users to read e-books and take notes with its 10.3-inch high-definition e-ink screen. Chinese home appliance manufacturer Hisense Group has launched its latest e-ink screen smartphone, the A9, aimed at e-book enthusiasts.
Some companies have adopted differentiated strategies and launched e-ink screen terminal devices in a bid to attract specific groups of users, said Ding Shaojiang, an independent consumer electronics analyst. In the internet of things era, they should explore more application scenarios related to e-ink screens, such as the digital signage used in supermarkets and offices, Ding added.