A roof over the head of every Chinese citizen
Share - WeChat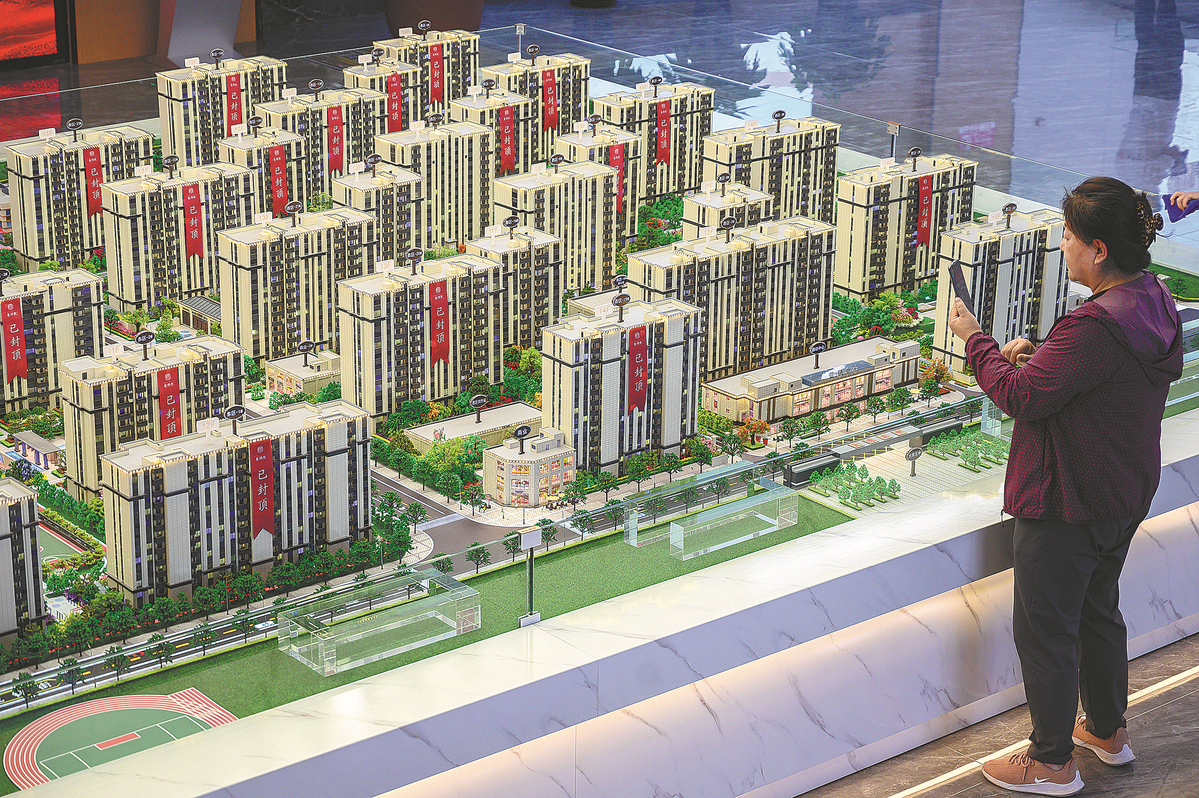 Editor's note: The central and local governments are committed to providing a roof over the head of every Chinese citizen, and they will fulfill their commitment thanks to plans they have been implementing, writes a veteran journalist with China Daily.
When young people get together nowadays, housing seems to be an inevitable topic of discussion and concern. A mid-career woman might be considering buying an apartment close to "good" schools so she can get her child admitted to one such school and improve the child's chances of getting a good education. But to her surprise, she might find that housing prices in such neighborhoods are twice as high as other places.
In cities such as Beijing and Shanghai, an apartment in such areas could be more than 200,000 yuan ($28,675) per square meter.
Or, for instance, a man planning to rent an apartment near his workplace before getting married might discover that about half of his and his fiancée's combined income — about 10,000 yuan — will go to pay the rent.
Or a fresh university graduate eager to rent a house after landing a relatively good job might find one — for a monthly rent of about 3,000 yuan per month. But the apartment might be very far from his or her workplace and one-way commuting could take about two hours by subway and bus.
High housing prices in big cities have prompted many young talents to rethink their plan to settle down in a metropolis. They have also compelled the central and local governments to devise ways to attract new, promising talents.
Committed to providing everyone with a roof over their head, the central government has invested a record 14.8 trillion yuan ($2.14) in affordable housing projects during the past decade, helping settle more than 140 million people in new homes, according to a recent news release of the Ministry of Housing and Urban-Rural Development.
Between 2021 to 2022 as many as 3.3 million affordable rental apartments were built for young urban dwellers, and by the end of last year, a total of 38 million low-income urban residents had moved into public rental housing.
Impressive as the figures are, a big gap remains between supply and demand. As a result, many of those eligible for affordable housing have to wait for a long time before getting a chance to buy or rent one.
Affordable housing refers to homes for low-income people for which the rent or mortgage is no more than 30 percent of the families' income. By providing preferential policies such as cheaper land and tax exemptions or deductions, the central and local governments have managed to reduce housing prices and rents by one-fourth to one-third. If a low-income family still cannot afford the rent, subsidies are provided by the government.
Affordable housing projects seem to be more effective in smaller cities where the beneficiaries usually can cover the distance from workplace to home within one hour. In big cities such as Beijing, Shanghai and Shenzhen, however, it may take one to two hours to commute from home to workplace and vice-versa.
Building affordable housing near the center of a city is almost impossible because such areas are either earmarked for other purposes or the land prices there are very high. To address the problems, the Beijing municipal government has permitted some villages close to the city center to develop rental housing on their collectively-owned land — which was forbidden before.
A white paper published in August by the Beijing authorities showed that the capital built 61,000 affordable rental apartments last year, about 20 percent of which were built by villagers on collectively-owned land.
Another measure Beijing and many other cities are taking is to improve the public transport system to help reduce commuting time. In the Dongba area east of Beijing, for instance, a huge affordable housing project is under construction along with that of a new subway line. Once the subway becomes operational next year, the commuting time for people working in downtown areas will reduce from the present 90 minutes to 40 minutes.
With governments at different levels devoted to providing affordable housing for all, every individual in urban China can expect to get a roof over his/her head.
The author is former deputy editor-in-chief of China Daily.
kangbing@chinadaily.com.cn
If you have a specific expertise, or would like to share your thought about our stories, then send us your writings at opinion@chinadaily.com.cn, and comment@chinadaily.com.cn.
Most Viewed in 24 Hours
China Views