COP15: What firms must do to accelerate action on nature
Share - WeChat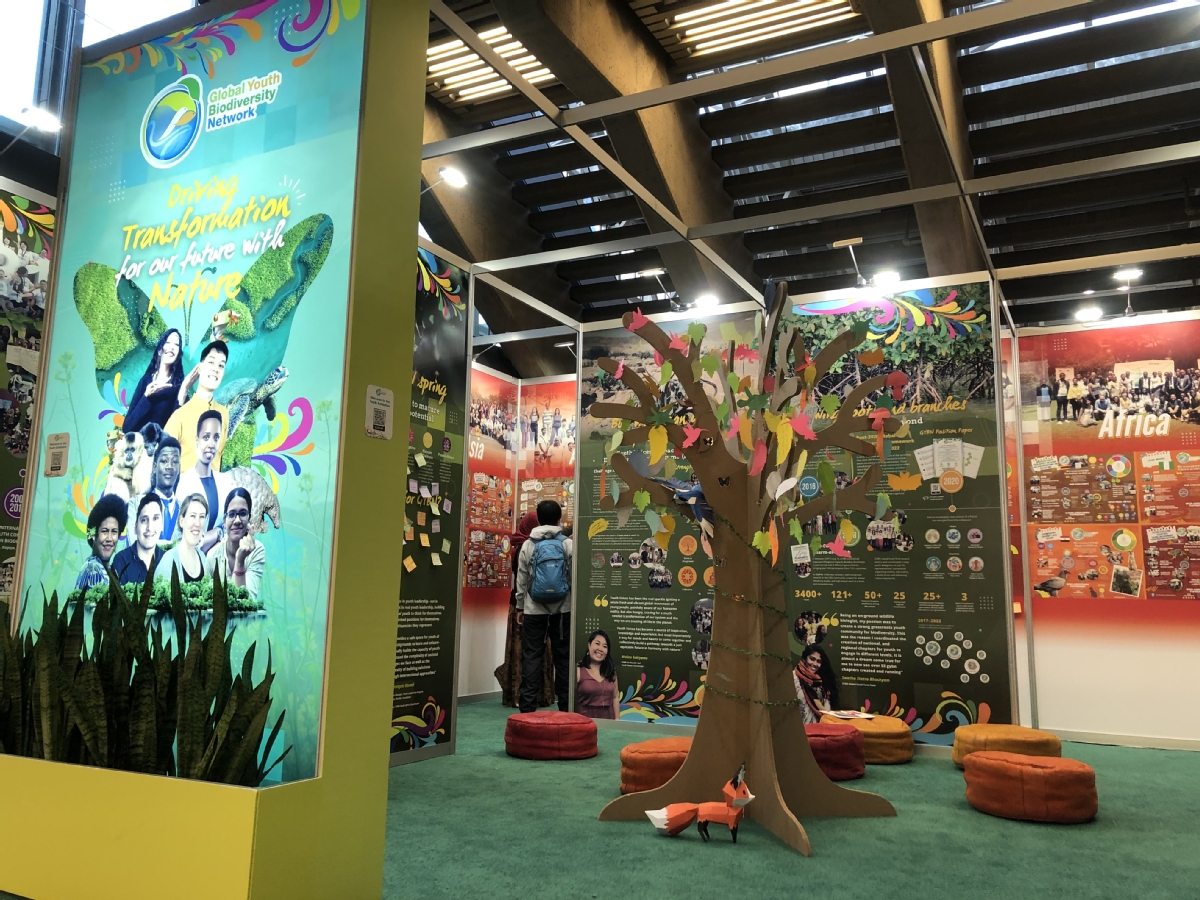 At the 15th Conference of the Parties (COP15) in Montreal, the meeting emphasized the society's need to render positive actions to reverse biodiversity loss.
Last week, the scientific community convened to discuss how science, technology, and innovation can contribute to the effective implementation of the post-2020 global biodiversity framework.
"Our financial and economic systems need to properly reflect the value of biodiversity is the foundation of a healthy planet," Ellen Stofan, Under Secretary for Science and Research at the Smithsonian Institution, and co-chair of the Consortium of Scientific Partners, said at the closing plenary.
Stofan said successful implementation of the post-2020 GBF will largely depend on a robust monitoring framework. This requires strengthening capacities filling gaps in taxonomic geographic and temporal coverage of biodiversity data and sharing data more systematically.
Meanwhile, public engagement and education are keys to bringing biodiversity to the center of decision-making.
"In particular, young scientists and early career researchers play a critical role as agents of change in addressing the drivers of biodiversity loss," said Stofan.
During the conference, the indigenous peoples and local communities have successfully promoted their land recognitions and territorial rights. They also shared their knowledge in innovations and conservation practices.
"We hope to prioritize language revitalized lessons and restorations with sufficient and focus funding and promote long-term commitments to increase the number of fluent speakers," said Lakpa Nuri Sherpa, co-chair of the International Indigenous Forum on Biodiversity, adding they look forward to contributing to the implementation of the post-2020 GBF.
The Chinese NGOs also play an important role in biodiversity conservation, Chinese NGO representative Xu Guang, secretary general of China Environmental Protection Foundation, said.
According to Xu, Chinese NGOs have heavily involved in biodiversity work, they are important implementers, participants, promoters, and stakeholders in the exercise.
"We've done much work in terms of biodiversity awareness, raising education, monitoring protection of nature reserves, typical ecosystems, as well as community building and sustainable development," Xu said.
The internet has proven to be important platform that changes human thinking and behavior to exert mobilization capabilities, according to Xu. For instance, the "Everyone One Square Meter" project, organized by Chinese NGOs, have not only raised funds, but also mobilized nearly 200 million people in the whole society to protect, support and love the natural ecology.
There are no livelihoods, no business, no economy without nature, Eva Zabey, executive director of Business for Nature, said.
Zabey urged all businesses and financial institutions to assess and disclose their impacts and dependencies on biodiversity. Without this information, governments, investors, businesses, consumers and IPLCs (Indigenous Peoples and Local Communities) are "flying blind."
"We need to align all public and private financial flows to a nature positive world with a robust resource mobilization strategy that includes reforming all environmentally harmful subsidies and incentives," she added.
In the conference, delegates called for urgent, transformative action to tackle global biodiversity crisis.
To summarize the outcomes of the major events held parallel to the 15th Conference of the Parties (COP15), a meeting in Montreal to negotiate a new global framework under the Convention on Biological Diversity (CBD), constituencies have put their efforts to the implementation of the post-2020 global biodiversity framework, an ambitious agreement that halts and reverses nature loss by 2030.
Huang Runqiu, president of COP 15 and China's minister of Ecology and Environment, who host the closing plenary of High-Level Segment on Saturday, said he was delighted to see many countries have met or even surpassed part of the conservation targets. Several countries have increased even doubled or quadrupled domestic and overseas funding for biodiversity protection.
Yet, calls heard from many sides' events for greater resource mobilization, capacity building, technology transfer and scientific cooperation, Huang said. Support was requested to establish a fund to ensure financing mechanisms are aligned with the NGOs and other monitoring system.
"In addition, human rights and gender equality must also be taken into consideration in this regard," Huang said. "Many delegates emphasized that the issue of digital sequence information (DSI) on genetic resources must also be included in the framework."
To address biodiversity loss in good coordination with public financial sources, 126 groups of financial institutions representing 21 countries all signed the finance for biodiversity pledge during the COP 15.
"We hope that the final negotiations come to a positive outcome, and the final tax includes aligning financial flows with the goals and targets of the GBF, with strong references to disclosure requirements for businesses and financial institutions and made an opening to leverage private biodiversity finance as one of the solutions for closing the finance gap on nature," said Jan Erik Saugestad, CEO of Storebrand Asset Management, Finance for Biodiversity.
Saugestad also proposed to set disclosure regulation that require all corporates and financial institutions to assess their impact and dependency on nature using global standards, to support central banks and financial supervisors to integrate nature-related risks next to climate-related risks into the regulatory framework.