Famous cartoonist holds exhibition in Shanghai
Share - WeChat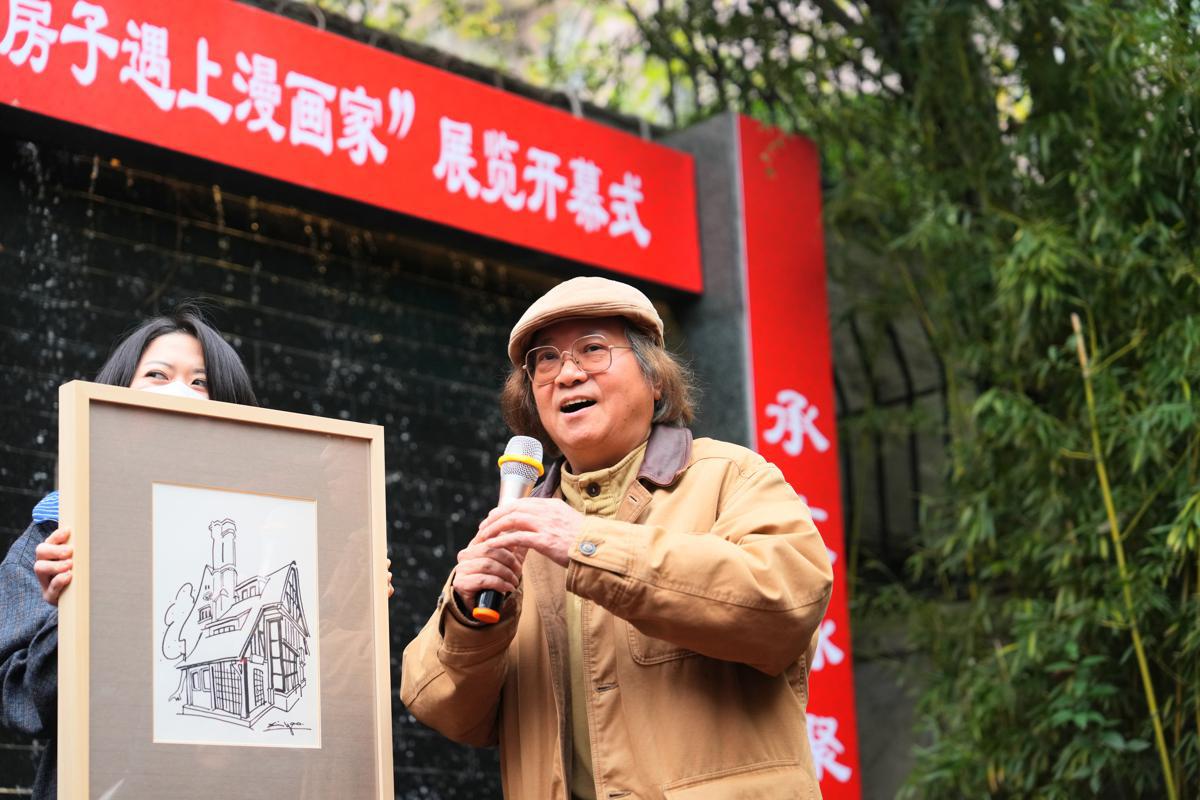 Cartoonist Zheng Xinyao is celebrating the 30th anniversary of his column Food for Thought on Xinmin Evening News with an exhibition at the Hudec Memorial Hall in Shanghai.
The Dec 10-31 exhibition marks the beginning of the eighth Hudec Architecture Month. The Hungarian architect Laszlo Hudec (1893-1958) lived in Shanghai from 1918 to 1945, and had designed more than 100 structures in the city, including several iconic landmarks like the Park Hotel and the Grand Theatre.
The first of the four chapters of Zheng's exhibition features more than 40 of his sketches of vintage buildings in Shanghai. He donated the drawing featuring the Hude Memorial Hall, which was the former residence of the architect, to the memorial hall during the launch of the exhibition on Dec 10.
The second part of the exhibition showcases 30 cartoons by Zheng that were published in the column over the past 30 years.
Most Popular