Mountain park hits the highs for environmental protection
Share - WeChat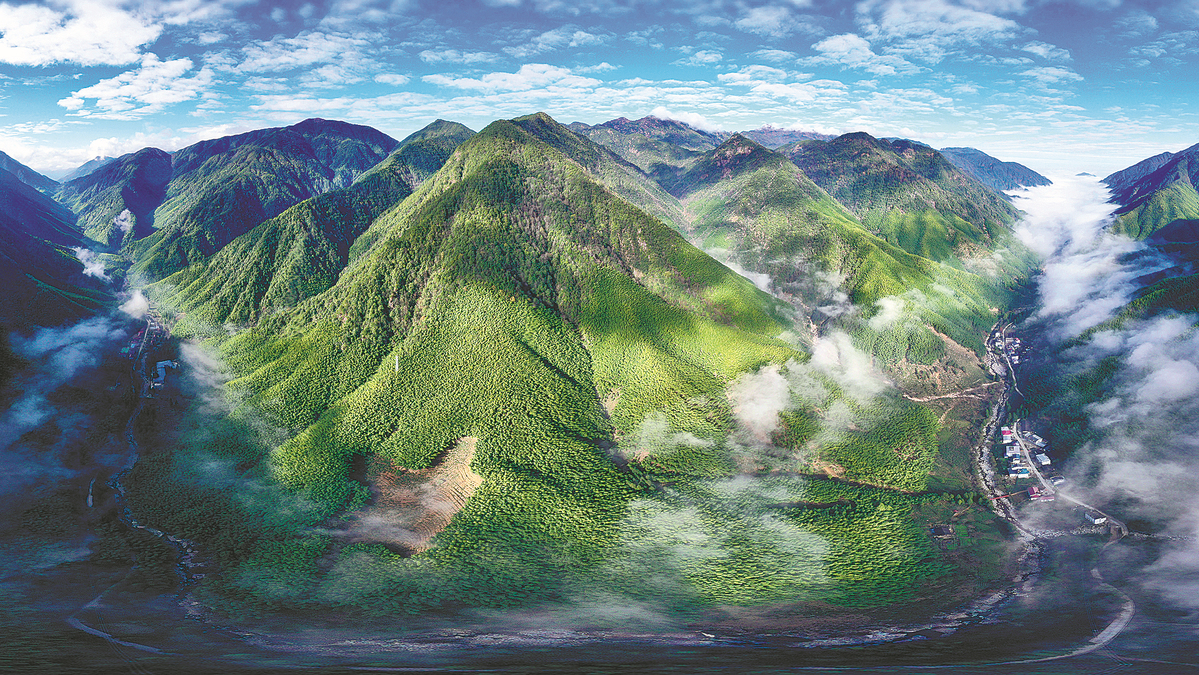 The facility in East China is helping to safeguard a wide range of animal and plant life. Cheng Si reports.
Editor's note: In the coming weeks, China Daily will be publishing special reports focusing on the ongoing development of the country's national parks system, looking at areas coming under stronger protection and the species benefiting from the new facilities.
The Wuyi Mountain National Park, which straddles the eastern provinces of Fujian and Jiangxi, is the only mixed facility among China's first five national parks as it features cultural and scenic aspects, and is also listed as a UNESCO World Heritage Site.
On Oct 12 last year, China announced the first batch of five national parks — including the Sanjiangyuan National Park in Qinghai province and the park in Wuyi — during the 15th Conference of the Parties to the United Nations Convention on Biological Diversity held in Kunming, capital of the southwestern province of Yunnan.
In total, the park's mountains and land cover about 128,000 hectares. The facility is located in a central subtropical zone, which results in a mild, humid climate: the average temperature throughout the year is 17 C to 19 C, while annual precipitation reaches 1,684 to 1,780 millimeters.
The park's highest peak is Huanggang Mountain, which stands on the border between Fujian and Jiangxi at a height of 2,160.8 meters. The Jiangxi authorities said the mountain is home to 50 percent of the province's "higher" flora, such as mosses, seed-bearing plants and ferns, and the gene pool for 60 percent of local vertebrate species.
It also provides a habitat for many rare, endemic species such as the Liriodendron tree, aka the Chinese tulip poplar, and Cabot's tragopan, a species of pheasant so rare it has been dubbed the "giant panda of birds". The abundance of archaeological sites, human relics, ancient temples and academies saw Wuyi Mountain listed as a UNESCO World Heritage Site for its cultural, biodiversity and natural values in December 1999.
The park has the largest, most complete and representative example of subtropical forests, compared with other areas of the world at the same latitude.
One 21,070-hectare area of primary forest and vegetation is unspoiled by human activity.