Hiccups of optimized control measures treatable: China Daily editorial
Share - WeChat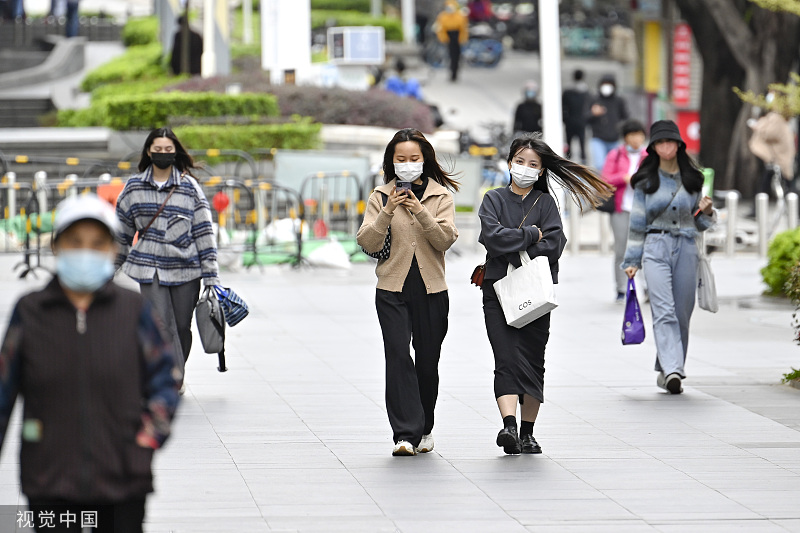 Prompting sighs of relief from residents, who have long endured frequent testing and the anxious wait for a green health code, the adjustment of the COVID-19 pandemic prevention and control measures in the country earlier this month was regarded as a thoughtful optimization of the public health policy.
Take Beijing as an example, although it stopped disclosing infection statistics for each district from the weekend, it is estimated that the number of cases appearing each day in the capital, home to around 20 million people, should continue rising. But with the majority of them being mild or asymptomatic cases, mobility is being encouraged.
With the virus rapidly spreading now that the prevention and control measures have been relaxed, it is projected that infections will peak nationwide around March or April. On that basis, it is anticipated that the country will be able to return to its pre-pandemic state in the second half of next year.
However, although people know that the effects of the virus are relatively mild compared to earlier strains, many people still feel extremely anxious thinking it will only be a matter of time before they too become infected. That explains why in many cities, some neighborhoods, streets and commercial zones appear to be still in a lockdown state, even though a green light has been given to encourage population mobility.
There is no doubt that although people used to complain about grassroots departments and officials going too far in applying the virus control measures, people now feel equally distressed that they are in charge of their own health.
With the virus having become less virulent, the decision to relax the prevention and control measures was no doubt prompted by the belief that people would not be unduly worried about becoming infected as the e-commerce channels were operating well and there was a ready supply of anti-fever and anti-inflammatory medicines, and should they need to people could register to see a doctor as easily as they could before the onset of the pandemic and they would only need to temporarily self-isolate at home.
However, things have turned out slightly differently. Fever medicines sold out overnight, and large numbers of couriers and medical workers have stopped working because they swiftly succumbed to infection due to the nature of their work.
Meanwhile, many employers still stick to the 48-hour nucleic acid test requirement even though the numbers of nucleic acid testing centers have been reduced to the lowest level over the past three years in many cities, and the issuance of testing results is often delayed because of the overloaded system.
All these indicate that apart from telling the people to accept the fact that the virus is not what it was, more should and must be done with due urgency to ensure the changed measures are truly optimized so that they can fulfill their purpose. That means ensuring the green light works.
Most Viewed in 24 Hours
China Views