US gun violence is a racial justice issue
Share - WeChat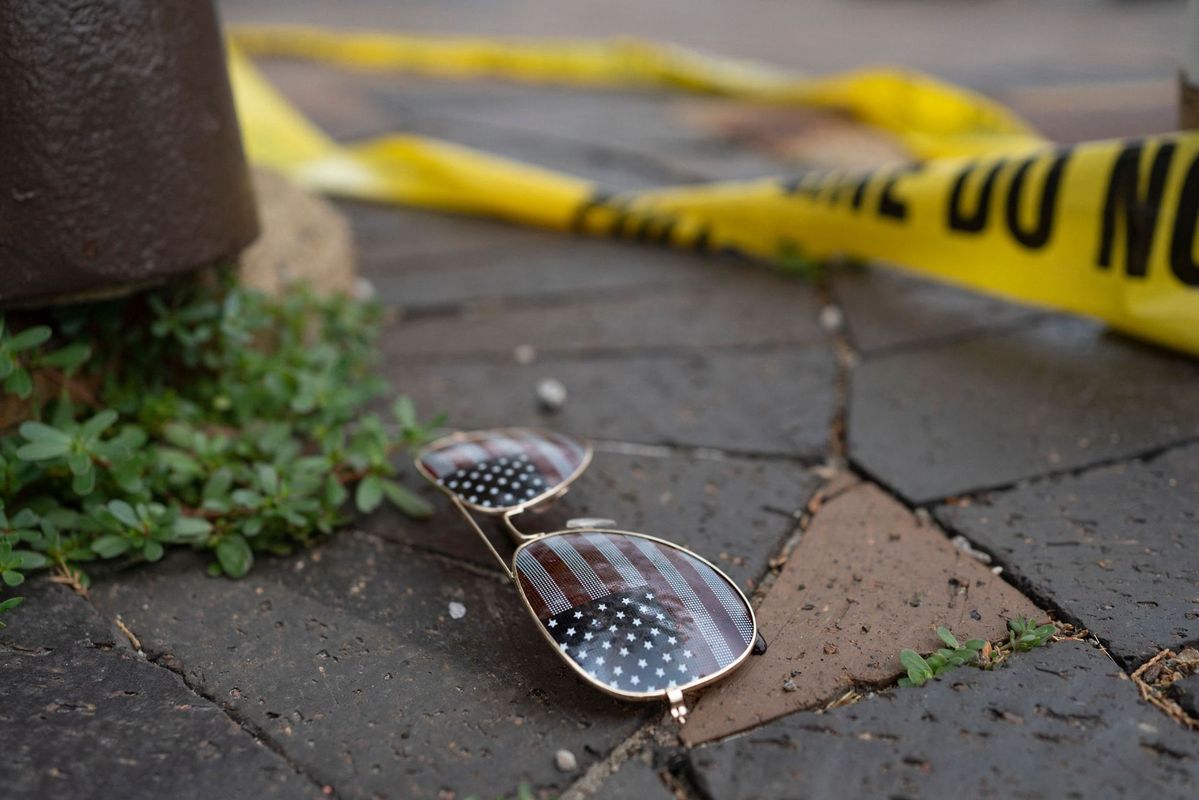 Despite the large burden of firearm fatalities, a recent study found out that a noticeable gap in gun violence fatality rates by racial and ethnic groups increased in recent years.
According to the study entitled "Trends and Disparities in Firearm Fatalities in the United States, 1990-2021" by the JAMA Network, gun violence claims 100-plus lives each day in the US, firearm fatality rates have reached a 28-year high.
Of the 1,110,421 US firearm deaths over the study's time period, 85.8 percent were among males and 14.2 percent among females. White non-Hispanic people accounted for 60.5 percent of these deaths, black non-Hispanic people accounted for 25.8 percent, and Hispanic people accounted for 10.4 percent.
Rates of homicide were highest among black non-Hispanic men aged 20 to 24 years, at 182.7 fatalities per 100, 000 persons in 1993. The rate fell to 81.4 fatalities per 100,000 in 2014, but then rebounded to 141.8 fatalities per 100,000 in 2021.
By 2021, the maximum rates of mass shootings were up to 22.5 times higher among black non-Hispanic men, up to 141.8 fatalities per 100,000 people aged 20 to 24 years; up to 3.6 times higher among Hispanic men; and up to 22.8 fatalities per 100,000 people aged 20 to 24 years, the researchers said.
The same cities that experience disproportionate gun homicide — Detroit, Baltimore, Philadelphia, New Orleans, Newark, St. Louis, Chicago — all have large, segregated Black communities with a history of disinvestment.
Worse to mention, police gun violence is also a part of the miserable story. Black Americans are 2.5 times more likely than white Americans to be killed by police and constitute 31 percent of all police-involved fatalities, according to a paper in the Proceedings of the National Academy of Sciences.
Black people have historically been targeted by intentionally discriminatory criminal laws since racial disparities in the criminal justice system have deep roots in American history and penal policy.
Violence is a capacity that all humans share. White men, for instance, commit the majority of mass shootings and when faced with poverty, unemployment, and single-parent households, they are more likely to commit homicide and other violent crimes than black men confronting a similar set of structural impediments.
Black people simply do not deserve to be treated with such injustice, especially in the country that claims to be a human rights lighthouse.
Most Viewed in 24 Hours
China Views