Three rivers' source area whets appetite for conservation
Share - WeChat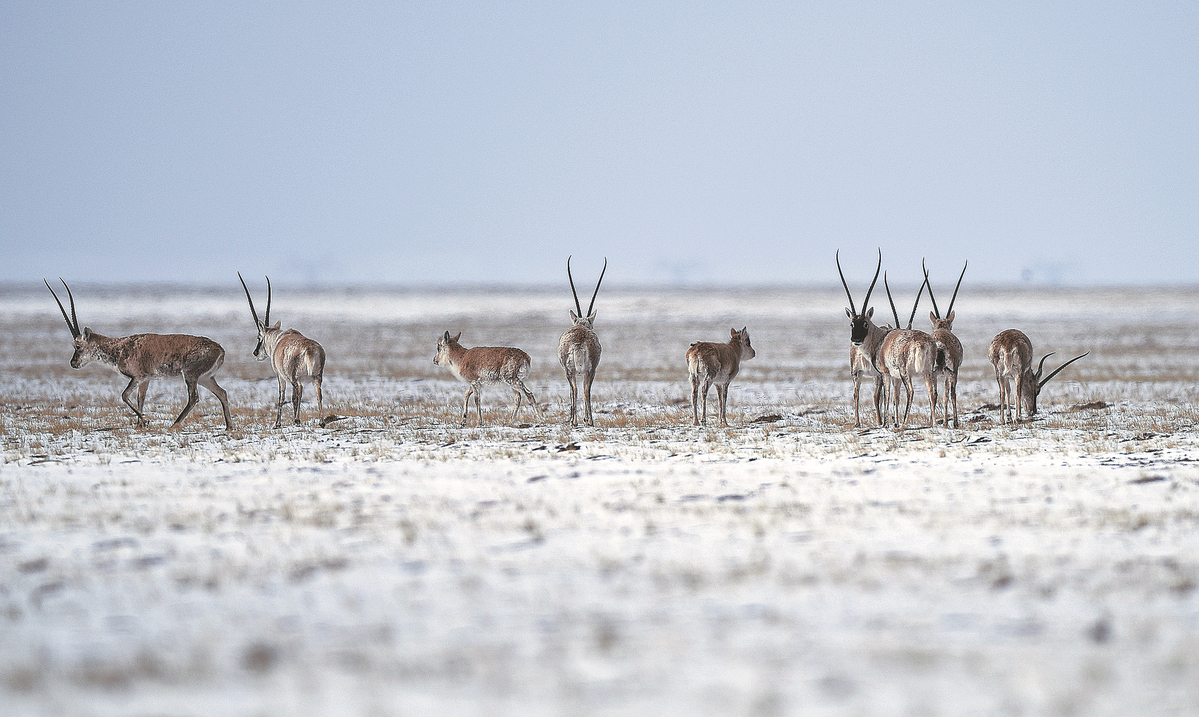 The country's largest national park is working hard to protect the environment and safeguard numerous endangered species. Zou Shuo reports.
Editor's note: In the coming weeks, China Daily will be publishing special reports focusing on the ongoing development of the country's national parks system, looking at areas coming under stronger protection and the species benefiting from the new facilities.
The Sanjiangyuan National Park, covering 190,700 square kilometers, is China's largest such facility. It is about 14 times the area of Yellowstone National Park in the United States and 19 times larger than the Banff National Park in Canada.
Standing at an average altitude of more than 4,500 meters, the sparsely populated park in Qinghai province is the ideal habitat for many wildlife species, including Tibetan antelopes and snow leopards.
Sanjiangyuan, which means "source of three rivers", is home to the headwaters of the Yangtze, Yellow and Lancang rivers, with the latter being known as the Mekong once it leaves Chinese territory. As such, the park has been dubbed "Asia's water tower".
Two percent of the total water volume of the Yangtze River, 49 percent of the Yellow River and 17 percent of the Lancang River come from the Sanjiangyuan area, with tributaries providing the rest.
Decades ago, climate change and human activity caused serious environmental degradation in Sanjiangyuan, which resulted in a large number of lakes drying out and wildlife numbers falling sharply.
In 2016, the pilot program for the Sanjiangyuan National Park management system was launched, and the area was officially designated as a national park in October last year.
Through painstaking practice, development and innovation, efforts have been made to turn the park into a symbol of the progress of China's ecological civilization, a model for the protection of the country's important environmental security barrier and a pure land for future generations.