Uncertain paths take you to right places
Share - WeChat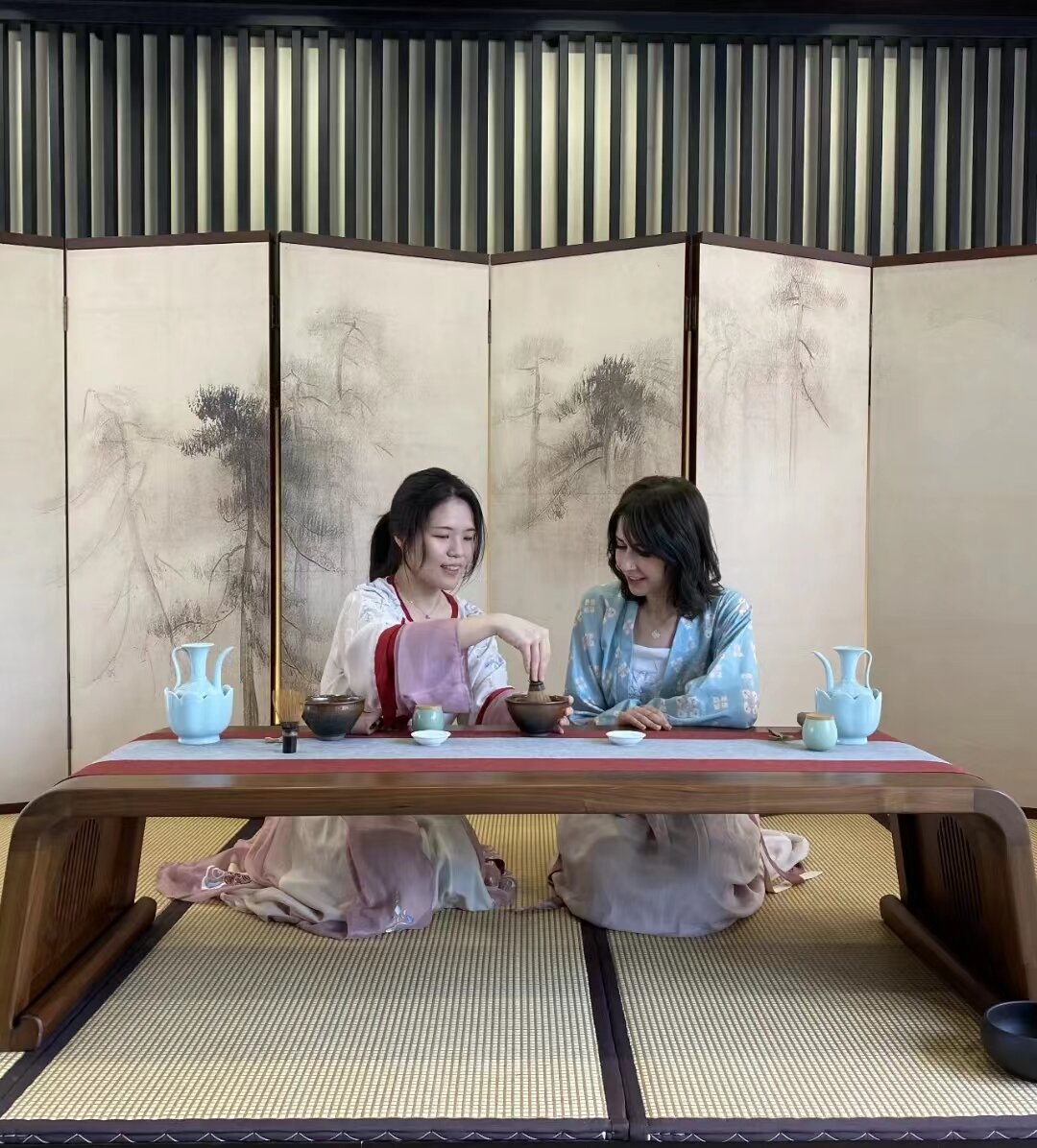 If I could go back in time and tell my 18 years old self that five years later I would be living and working in China, and specially being fluent in such a "hard" language, I would have never believed it. But after all the plot twists and a lot of unknown paths here I am, in a place that I can call my second home.
Into the unknown
In 2010, once I finished the entrance test for college, I began to think about what I really wanted to study.
I have always been a language enthusiast, specially of the languages more distant from my own mother tongue (Spanish). I can say my motivation was out of pure curiosity and because it was barely impossible to find somebody who was able to speak something that wasn't English, French or Italian.
It was at this point that I learned that only a year prior, a new degree called Modern Languages and their Literatures, which included Chinese among three other languages (Russian, Hebrew and Italian) as major languages, had been established at the University of Granada (my hometown university).
That is to say, that a door to be the first generation to study specifically sinology as a study field (or something closer to this discipline) was open for first time in my country.
Therefore, and despite the doubts of my father who wanted me to do something "safe" and not something that would take me to a such geographically distant destination, I decided to follow my instinct and without knowing a word of Chinese, not even a simple "ni hao", I decided to follow what I wanted to do.
Decision that has changed my life and for which I will be eternally grateful to my past self, because as Doc Luben once wrote: "How do we forgive ourselves for all the things we did not become?"
In the four years of my degree, I met many people closer to my "profile", people interested in discovering the other hemisphere of the world, and in not being satisfied with the small glass jar in which we live every day.
In my second year, I can say that two thirds of my classmates decided to change major, not because it was too difficult (that it was, as any new thing can be) but, because nobody knew if they would end up liking it and many discovered that it was not their thing.
The four years were a journey of hope and disappointment in equal parts. I wanted to quit several times in the third year, seeing that after two years of hard study it was impossible for me to keep a simple conversation in Chinese or that to speak face to face to any Chinese speaker was an Odyssey deeply damaged my self-esteem.
All people who have studied languages know how difficult it is to do so without a language environment that encourages you to use it.
Still, thinking of all the invested time, I decided to finish my degree and once I finished, I would look for an opportunity to go to China to improve my Chinese as soon as possible.
Thanks to the inspiration of my teachers, excellent non-native speakers who had mastered Chinese and dedicated their lives to its interpretation and translation, I looked for a way to achieve my goal.
It was in third grade when I signed up for the Confucius Institute in Granada to take additional classes. That's when the opportunities came. The one that really helped me make the "click" and to really start speaking Chinese was the Chinese Bridge, a contest in which I decided to participate with zero talent and great enthusiasm.
Today it is a contest full of brilliant people, but ten years ago with such few people studying Chinese it was "relatively easy" to get a spot for Spain's national final in Leon.
The preparation for the contest helped me to practice how to speak in front of an audience in Chinese, although the result was catastrophic because I went blank once it was my turn and, of course, I did not qualify.
But I treasure that embarrassment as an experience that brought me down to reality and strengthened my desire to improve.
Thus, a year later I graduated with honors in my graduating thesis, and I applied for a one-year scholarship to study Chinese in China, also through the Confucius Institute.
So after obtaining the HSK4 certificate (Chinese Language official exam), I traveled to Nanjing, the six-time capital of ancient China.
The no return path (Studying in China)
In August of 2015 I arrived to Nanjing University, where I lived and studied for nine months. Every day we had to attend Mandarin classes in the morning and in the afternoon we had time to take cultural classes or go and explore the city (or have fun in KTV).
Not to say that all my classmates were foreigners from different corners of the world. The best part of this Tower of Babel was that with some of them we just could communicate in Chinese because it was the only communication language.
This year is when I fell in love with China, even if I still considering that after all this time I still have so much to learn, every day felt like an adventure and a new lesson learned.
This year as a student I also had the opportunity to do some random part time jobs like model for a day, be a waitress in an Italian restaurant, a translator, guide and Spanish teacher. At the beginning this last one was the worse. Who would have said that five years later it would turn out to be my vocation and that I would enjoy working as a teacher more than nothing else!
At the end of this year I tried to get another scholarship to continue living in China, but I didn't get accepted because I didn't pass the HSK5, so I had to go back to Spain promising myself that I would come back a year later.
Once in Spain I did a master's degree in Teaching Chinese while I continued preparing for the Chinese level test that I failed last time, and after graduating and passing the exam I applied again.
This time, I applied to the Chinese Government's two years scholarship for a master's degree in China, like I had promised the year before and I headed to Yunnan Normal University to pursue another Master's degree in Teaching Chinese to Foreigners, but this time in Chinese!
Finding myself in the uncertain (Working in China)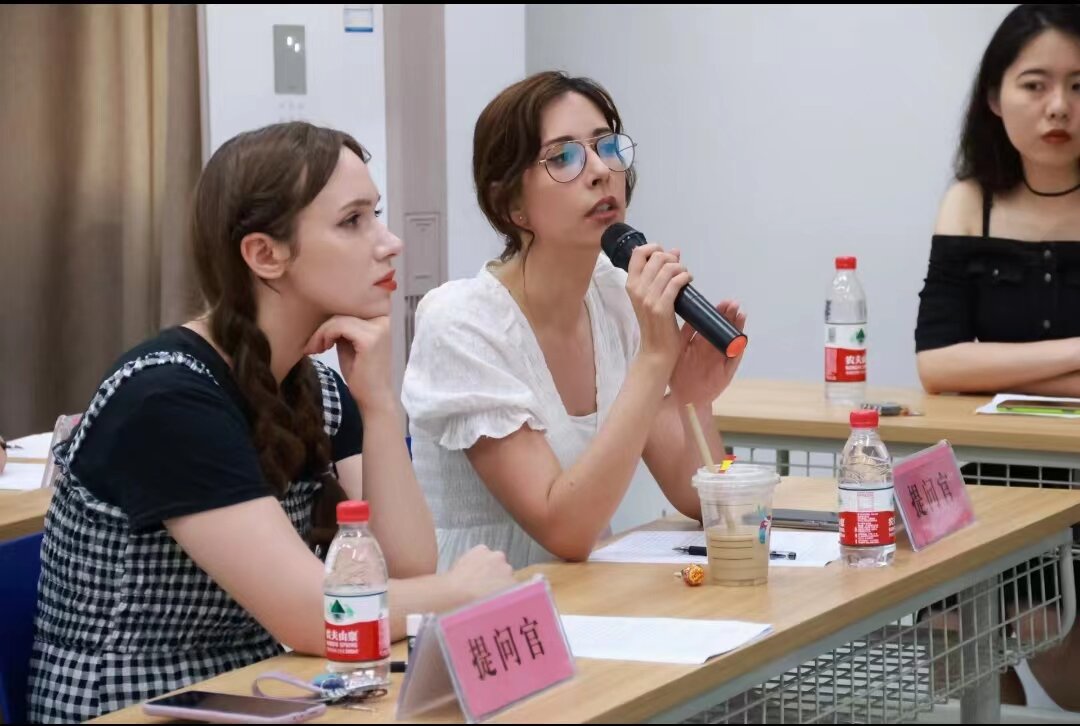 Once I was settled in Kunming and while I was in my last year of the master's degree, the very close graduation made me think about what I was going to do, what was the next step to take.
After two master degrees versed in teaching foreign languages and having had previous experience teaching Spanish, I decided to follow that path, as I did not imagine myself having to leave China.
Therefore, I decided to visit the Spanish department in my university and start working as a Spanish assistant, teaching some subjects. This experience helped me understand how the Chinese university works from the inside, when you are not a student. And it just made me love teaching more and more.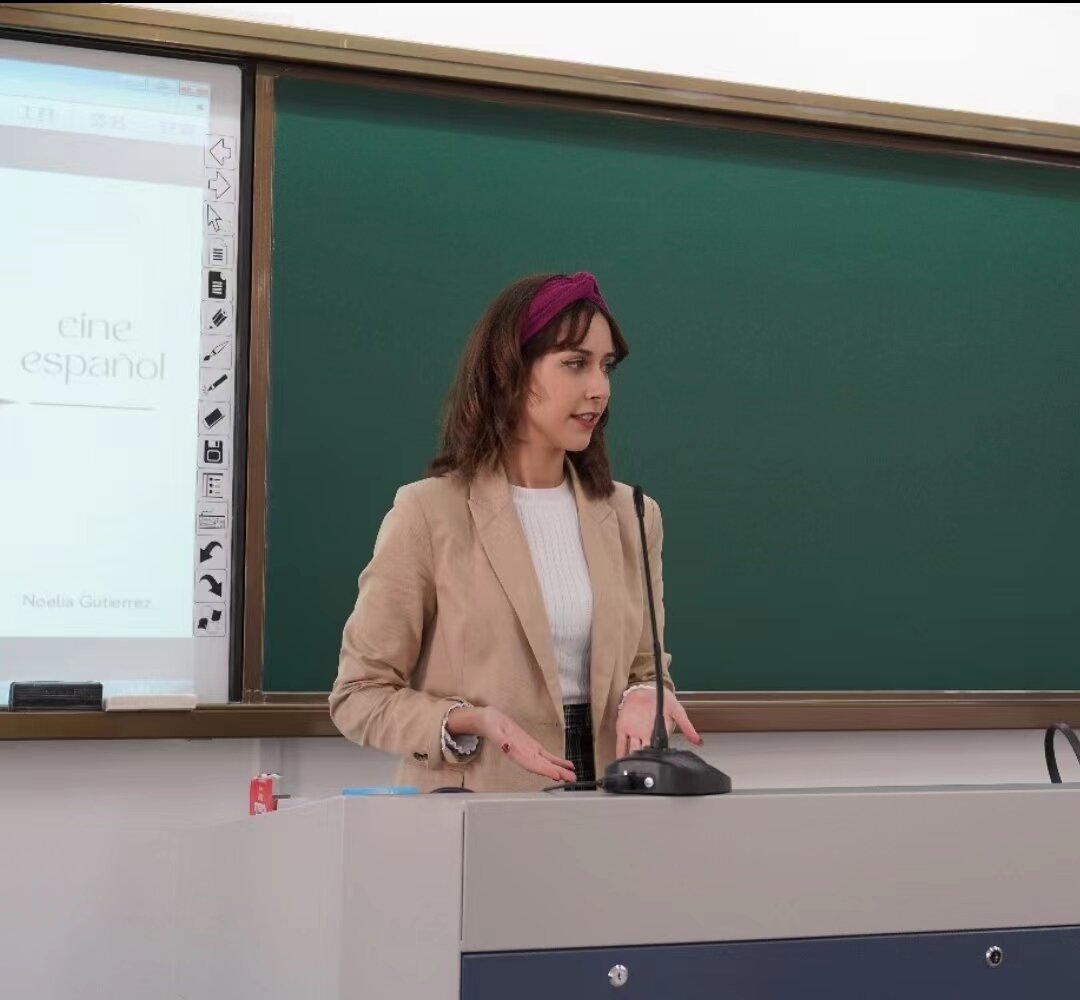 Like this I made up my mind and before graduating, I decided to look for a Spanish teaching position and explore another part of China, so I got my first formal teaching job in China at an international school in Jining, Shandong province.
Once there I was in charge of a special high school class dedicated to preparing them before attending a Spanish university and for the next two years I was engaged in teaching Spanish to Chinese speakers, while perfecting my Chinese and getting some side job translating texts for Chinese government.
Already in 2021, I decided to continue my way and return to work at a university, the place where I feel I belong. This time at the Hangzhou University of Foreign Languages, where I have been teaching for a year in the Spanish department, doing what I love.
Using Chinese and Spanish as my work tools, translating texts for the university, recording advertisements for local governments in Zhejiang and getting involved in small activities that surprise me every time.
I never imagined that one day I would live a few streets away from the West Lake, the ancient lake which I had studied in Chinese ancient texts during my first years studying Chinese, when I did not imagine that I could go (physically) so far, neither did I know that "following my interests" would be the right thing to do.
And today I feel that the circle has been closed, but that many paths remain open to explore.
Noelia Gutierrez Maldonado works at Hangzhou Foreign Languages School. The opinions expressed here are those of the writer and do not necessarily represent the views of China Daily and China Daily website.
If you have a specific expertise, or would like to share your thought about our stories, then send us your writings at opinion@chinadaily.com.cn, and comment@chinadaily.com.cn.

Most Viewed in 24 Hours
China Views