Pocket parks buffer city stress
By ZHANG XIAOMIN in Dalian, Liaoning and ZHANG YU in Shijiazhuang | China Daily | Updated: 2022-12-05 08:19





Share - WeChat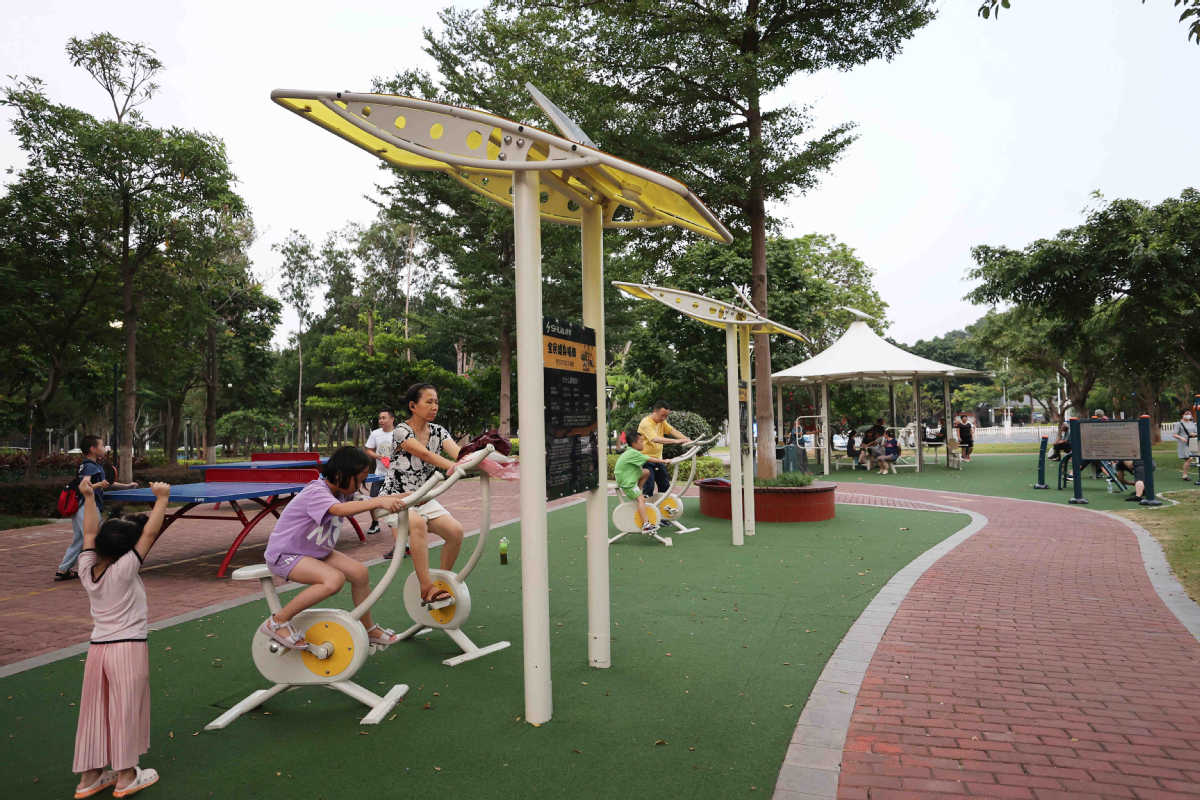 Community work
In Xigang, this work is performed by the district government's urban utilities service center.
Liu Weiguo, who is in charge of the center's pocket park construction work, said: "These mini parks are small oases in urban settings. People living nearby are both beneficiaries and participants."
He said the aim of building mini parks is to better serve residents, adding that the needs of local people, especially those using the parks frequently, should be considered.
"We sought advice from the public, and made efforts to adapt our designs and construction plans to meet their needs," Liu said.
From April to October, construction of 12 new pocket parks was completed in Xigang, mostly in areas that had been abandoned.
The parks feature lawns, children's playgrounds, fitness greenways, squares and other areas for leisure activities, social gatherings, walking, entertainment and cultural displays.
Liu said the district plans to build 10 new pocket parks next year.
In recent years, Chinese provinces and cities have viewed the construction of pocket parks as an important measure to improve urban living environments. Such neighborhood parks are being increasingly introduced.
For example, 1,295 mini parks were built in Liaoning province last year.
A provincial-level meeting on the construction of pocket parks, held in Shenyang, capital of Liaoning, in July urged cities to regard such work as an important task.
Li Haiyang, a former deputy mayor of Dalian and now secretary-general of the Communist Party of China Dalian Municipal Committee, said, "Dalian is actively exploring an efficient management mode by introducing volunteer residents to take part in maintaining neighborhood parks."
For mini parks in old residential communities that have no management companies, government departments provide kettles, fertilizers, pest control drugs and cleaning tools, while community staff members guide volunteers in contributing to the maintenance and upkeep of the parks.
Dalian, located on the southern tip of the Liaodong Peninsula, is an important port city in Northeast China that has introduced a three-level system involving suburban, city and neighborhood parks.
Li said Dalian, which now boasts more than 700 pocket parks and small street gardens, expects to build another 500 mini parks by 2025.
The local government is helping real estate developers take part in building parks.
"Taking advantage of urban regeneration and renovation work in old residential communities, we are gradually building pocket parks in more neighborhoods and back lanes," Li said.