UN Secretary-General says world is at 'precarious moment'
Share - WeChat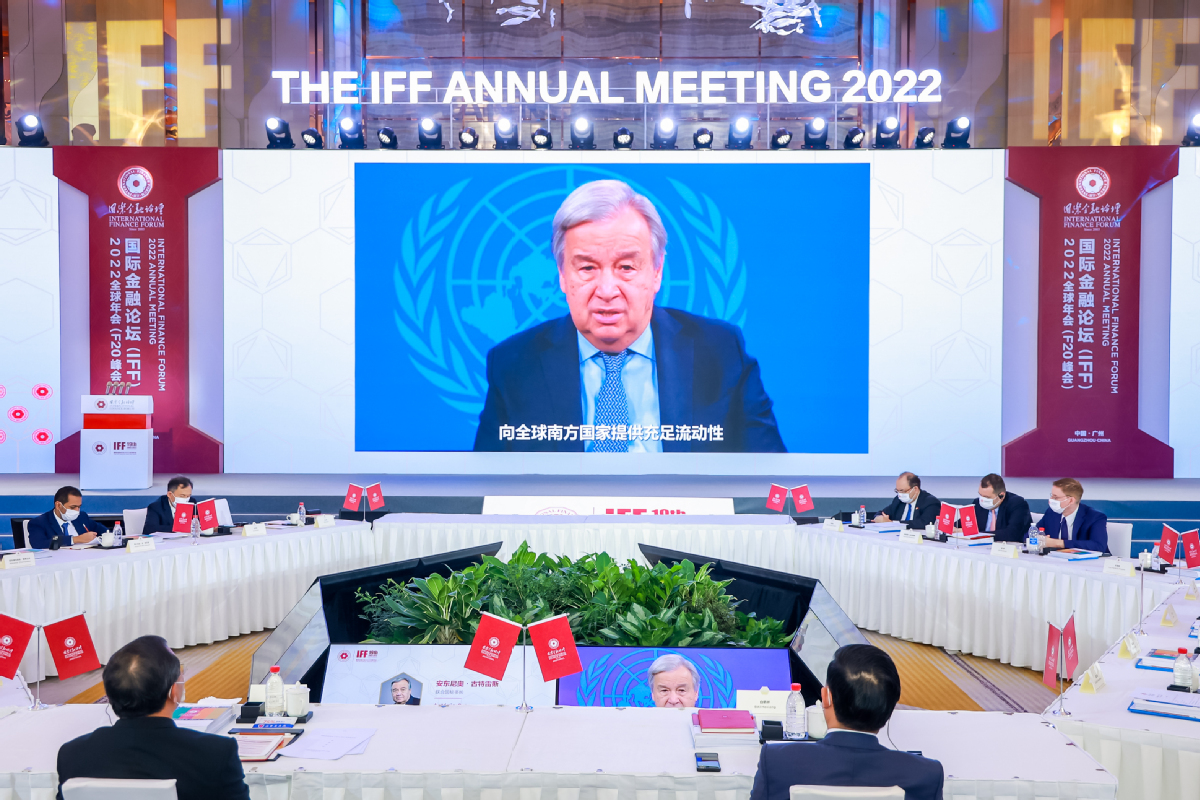 The world is at a "precarious moment" and countries around the world need to make concerted efforts to address long-term challenges on development, climate change and the financial front, Secretary-General of the United Nations António Guterres said on Friday.
Guterres said when addressing the opening ceremony of the 19th International Finance Forum Annual Meeting via video that the world is faced with multidimensional challenges, with the window to prevent a climate catastrophe closing fast, high living costs, rising interest rates, and a looming recession.
He calls for an SDG (Sustainable Development Goals) Stimulus package to provide developing countries with adequate liquidity, a wider reallocation of Special Drawing Rights, and create effective mechanisms for debt relief and restructuring.
"Everyone must play their part and fully align their business models with the 2030 Agenda and climate goals. There is no room for any form of greenwashing," he said.
He noted that efforts must be made to transform the international financial architecture to serve the needs of today, so that it contributes to reducing inequalities, and restoring trust between developed countries and emerging economies.
"Together, we can meet this moment and build a sustainable, just and prosperous future," he said.
The 19th International Finance Forum Annual Meeting takes place from Friday to Sunday in Guangzhou, Guangdong province. This year's meeting is co-organized by the International Finance Forum and the People's Government of Guangzhou.