Eurozone inflation finally stops climbing
Share - WeChat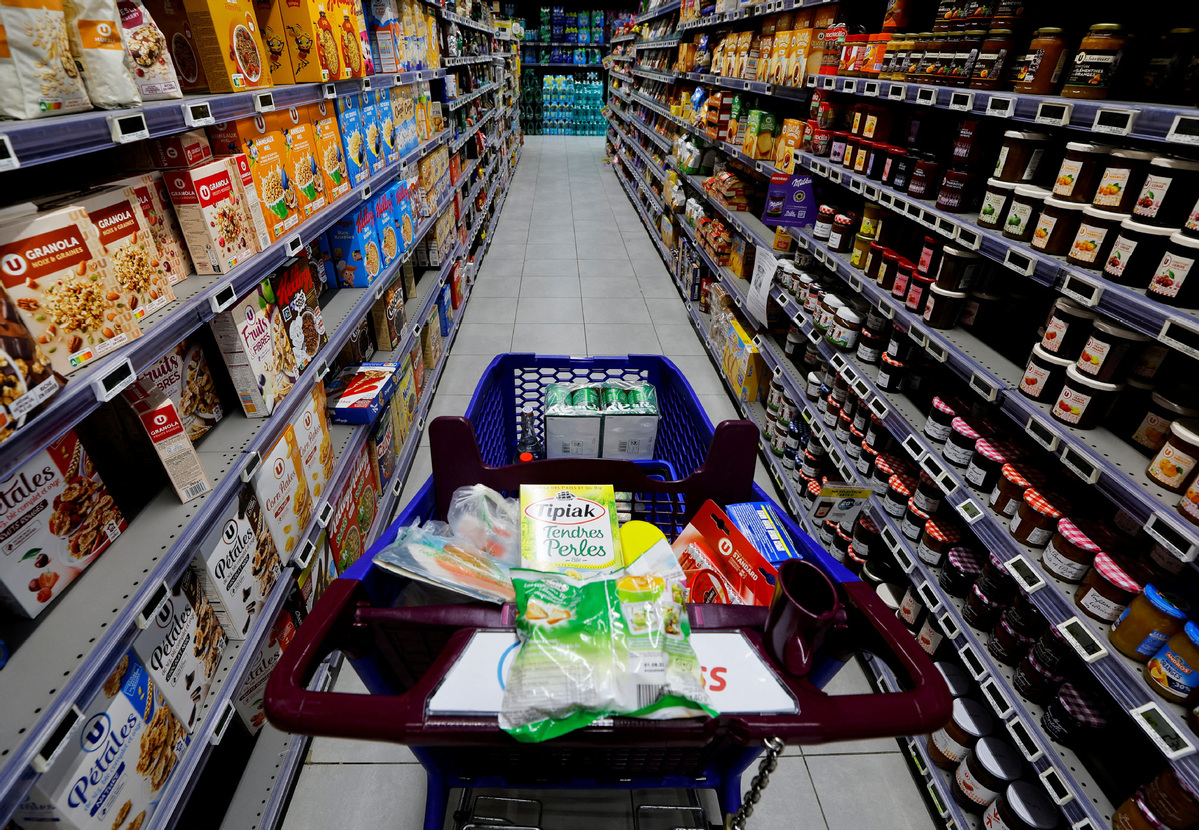 Economies in the 19-member eurozone have been offered some brief respite from the cost of living crisis, after new figures showed that inflation has slowed down after more than a year of continuous rises.
A decline in previously soaring energy prices is thought to have been a major contributory factor to the rate, which peaked at 10.6 percent in October and slipped back to 10 percent in November, the European Union's Eurostat agency said.
Although this fall could be wiped out in the next two months, there is increasing optimism that next year's inflation outlook is now more positive.
"The fall in headline HICP(Harmonised Index of Consumer Prices) inflation from 10.6 percent in October to 10.0 percent in November was the first decline since June 2021 and was a bigger fall than originally expected," Andrew Kenningham, chief Europe economist at Capital Economics, said.
"We would not be surprised to see the headline inflation rate rise again in December or January given the volatility in the monthly numbers, but there is little doubt that it will fall rapidly next year."
The eurozone rate is based on the average national rates across the bloc, which can vary wildly. The Baltic states of Estonia, Latvia and Lithuania continue to struggle with inflation rates above 20 percent, whereas Spain has the lowest figure at 6.6 percent, down from 7.3 percent the month before.
Rates pressure
The new figures have increased speculation about how the European Central Bank, or ECB, will respond, with the fourth rise in interest rates this year widely expected to be announced later this month.
"We expect to raise rates further to the levels needed to ensure that inflation returns to our 2 percent medium-term target in a timely manner," ECB President Christine Lagarde said.
Sky News business reporter Ian King said the latest results had "persuaded the market that the ECB will not raise rates as aggressively at its next policy meeting", with a rise from 2 to 2.5 percent now looking more likely than the previously anticipated 2.75 percent, coming as it will after two consecutive rises of 0.75 percent.
A milder-than-expected fall across much of Europe has also taken some of the strain off energy supplies, reducing fears of a winter energy crisis, adding to a more positive feeling about the economic prospects of the new year.
German business federation BDI told the Financial Times that it had been "too gloomy" and it would be changing its forecast for the coming months.
The easing in inflation comes after a similar set of data from the United States. Earlier this month, the October consumer price index came in below expectations.