Ukraine refugees put a strain on Germany
Share - WeChat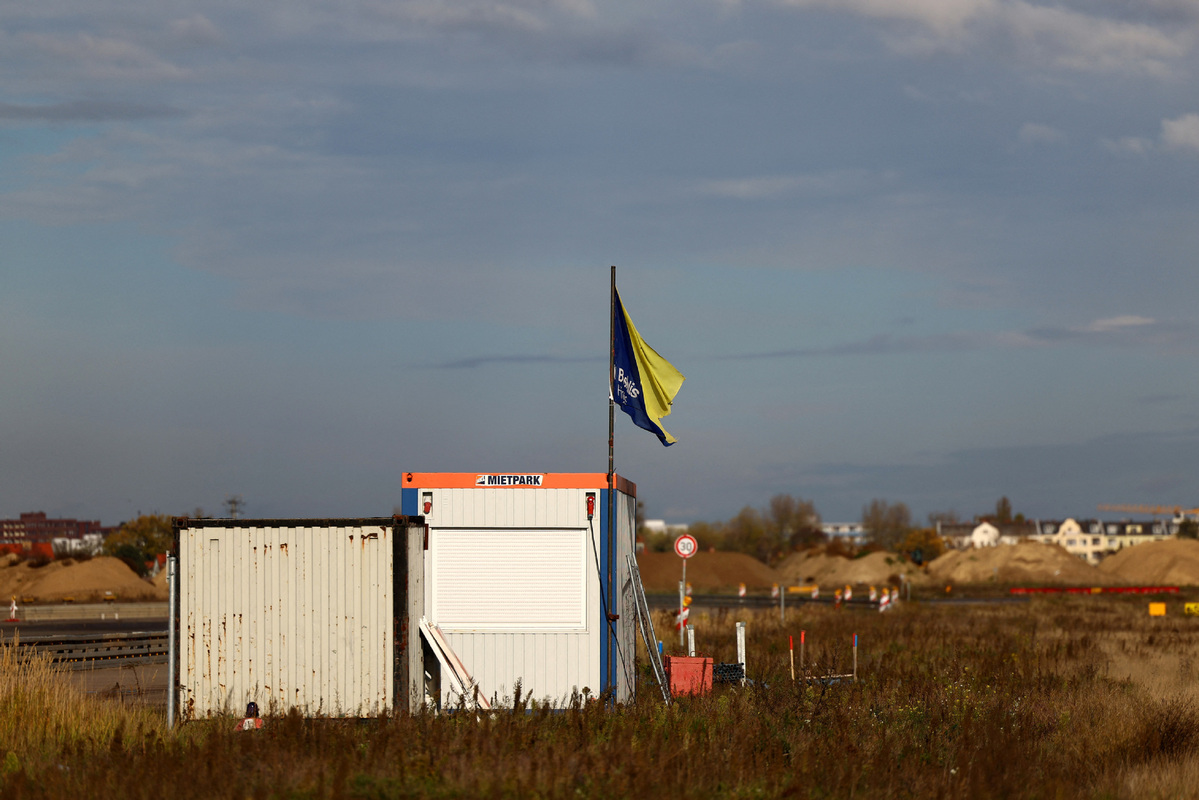 Nation's services and infrastructure is struggling with 1 million new arrivals
More than 1 million Ukrainians have moved to Germany since the start of the Russia-Ukraine conflict, highlighting the welcoming attitude of the nation of 83 million, but placing a strain on services and infrastructure.
The influx has reportedly led to a dearth of suitable accommodation, and the creation of temporary solutions, such as the conversion of gyms and village halls into dormitories, and the setting-up of temporary tent cities, including one on a former airfield on the outskirts of Berlin that houses 1,000 people.
Kleo Tummler, the facility's operations manager, told the BBC: "We are built to take care of people for a few days. Sometimes, they have to stay here for two weeks, maybe three weeks."
She said the fact that people are finding it increasingly difficult to move on, to long-term accommodation, has led volunteers to find solutions, such as plumbing-in washing machines, and starting lessons for the 300 children who live there.
Some Germans have reportedly started to balk at the prospect of seeing community facilities, such as sports arenas and convention centers, converted into temporary accommodation for Ukrainian refugees.
Martina Schweinsburg, a district councilor in the German state of Thuringia, said: "Our capacities are exhausted. Our backs are against the wall."
She is not alone. In a recent survey, ARD, Germany's national broadcaster, found that concerns about immigration had increased during the previous year, with 53 percent of Germans now saying too many people had made their way to the country, which was 11 percent higher than a year earlier.
That sense among some people that Germany is full, not only to refugees from Ukraine but to those from Syria, Iraq, Afghanistan has prompted several recent attacks on refugee-handling facilities, including the burning of a building in the capital that processed Ukrainians.
The situation led Interior Minister Nancy Faeser to describe things as "tense", and say the German government had acknowledged the influx of Ukrainian refugees had been difficult on communities and that it would do more to help.
"While the government already allocated federal real estate for tens of thousands of refugees earlier this year, it will immediately provide additional property for about 4,000 refugees, to ease the current housing crisis," she said.
Faeser said there will also be new money, but an exact figure has not yet been announced.
Agence France-Presse news agency noted that, out of all European Union nations, only Poland, which shares a long border with Ukraine, has taken in more Ukrainian refugees. The Associated Press news agency also said Germany continues to be one of the most welcoming nations anywhere in the world, despite the challenges it is facing.